Jeen International spec JEELAN H Page 1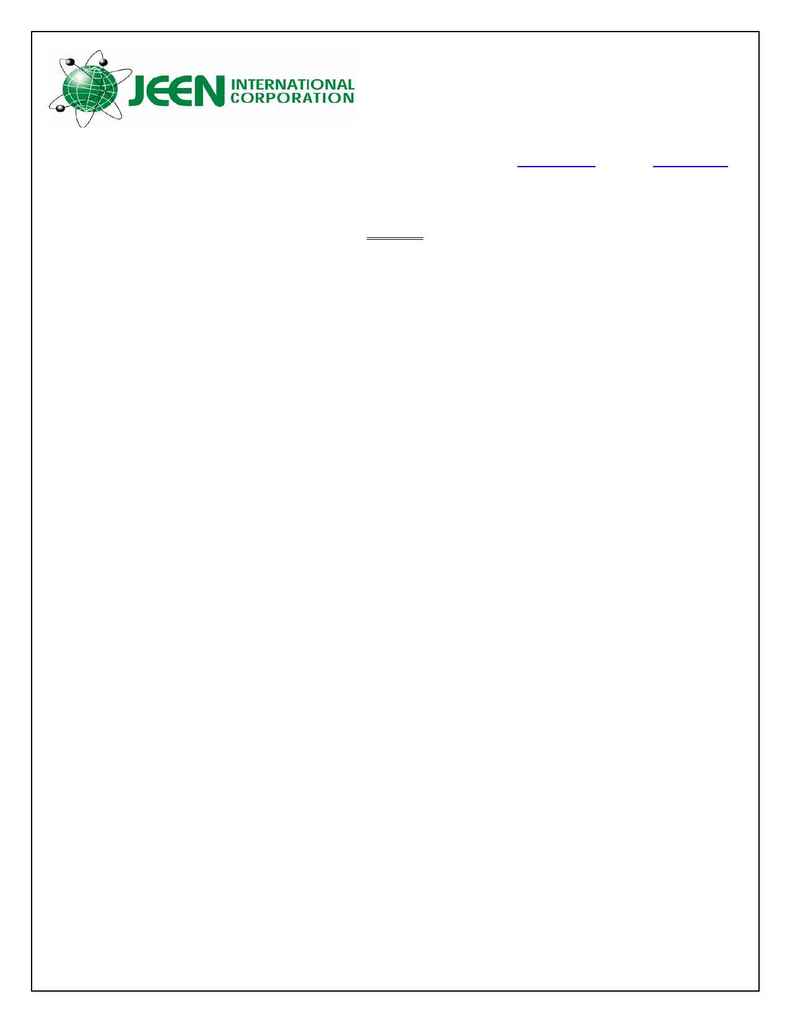 JEELAN H IS A SUPERIOR NONIONIC WATER-IN-OIL EMULSIFIER
AND A STABILIZER FOR OIL AND WATER EMULSIONS. BECAUSE
OF THE HIGH HYDROXYL CONTENT AND ESTER NATURE, JEELAN H
IS AN EXCELLENT AGENT FOR PIGMENT WETTING AND DISPERSING.
JEELAN H WILL PROVIDE TACK, GLOSS, BODY AND ADHESION IN

ACID

SAPONIFICATION
MICROBIOLOGICAL COUNT WHEN
You Can Count On Us!
This information is furnished without warranty, expressed or implied, except that it is accurate to the best knowledge
of JEEN International Corporation. The data on this sheet relates only to the specific material designated herein.
JEEN International Corporation assumes no legal responsibility for use or reliance upon these data.
24 Madison Road, Fairfield, New Jersey 07004, USA
Tel: 800-771-JEEN (5336), Tel: 973-439-1401, Fax: 973-439-1402,