Jeen International spec JEELAN ALCOHOL SP Page 1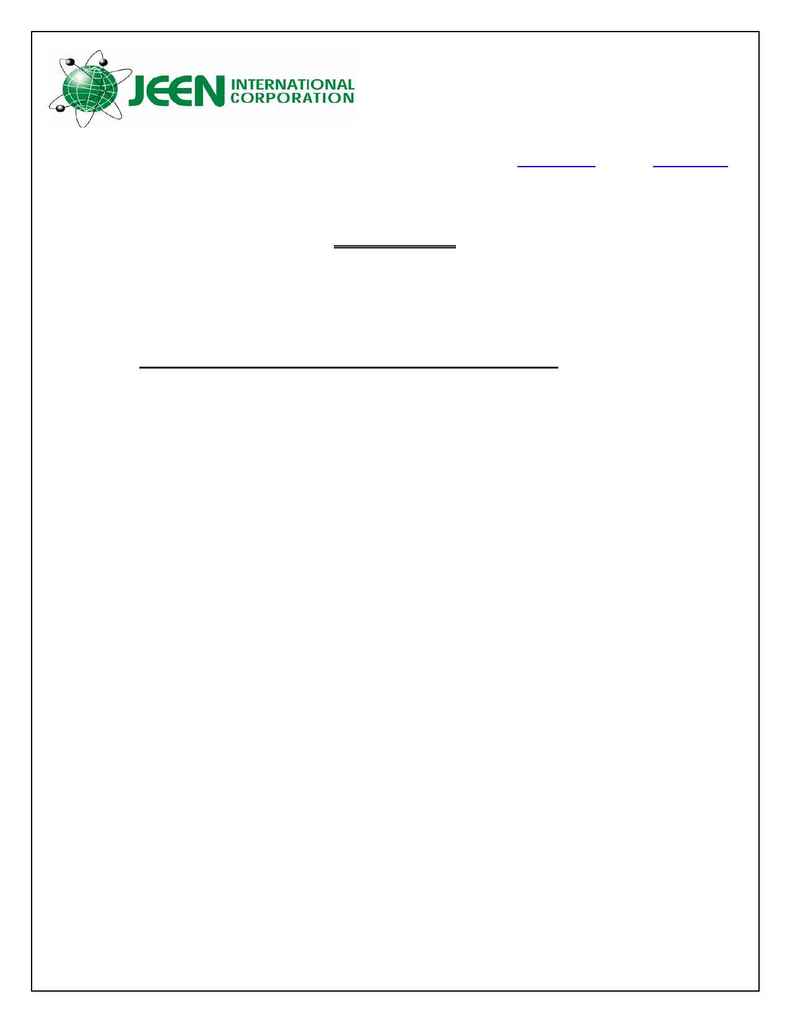 JEELAN ALCOHOL, LANOLIN ALCOHOL, IS A HARD WAXY, AMBER SOLID HAVING A
CHARACTERISTIC ODOR. IT IS A MIXTURE OF ALIPHATIC ALCOHOLS, STEROID
ALCOHOLS, AND TRITERPENOID ALCOHOLS OBTAINED BY THE HYDROLYSIS OF
LANOLIN. JEELAN ALCOHOL CONSISTS OF THE NON SAPONIFIABLE FRACTIONS OF U.S.P.
LANOLIN FURTHER REFINED TO A HIGH LEVEL OF PURITY.

COLOR

ODOR:

SAPONIFICATION

VOLATILE

IDENTIFICATION: PASS

ACIDITY/ALKALINITY

COPPER 5ppm
25 Gal. Wax Lined Fiber Drum
CTFA DESIGNATION: LANOLIN ALCOHOL
24 Madison Road, Fairfield, New Jersey 07004, USA
Tel: 800-771-JEEN (5336), Tel: 973-439-1401, Fax: 973-439-1402,