Jeen International spec JEELAN AC Page 1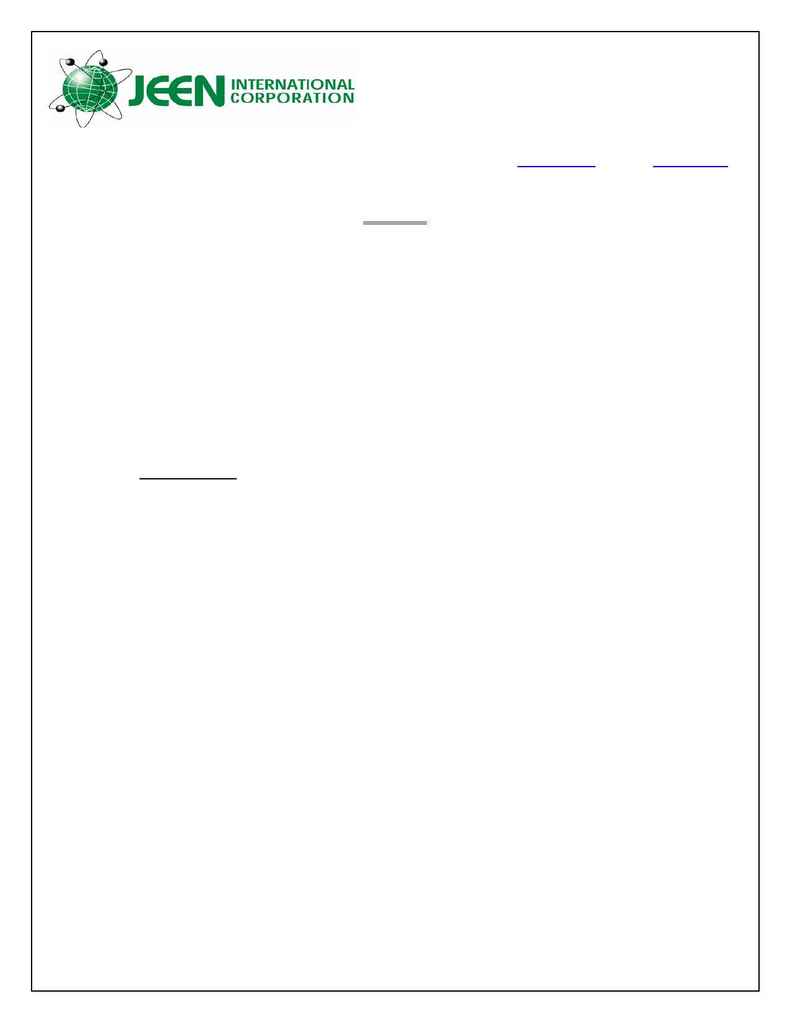 ACETYLATED CETYL ALCOHOL (AND)
ACETYLATED LANOLIN ALCOHOL
JEELAN AC IS A PALE YELLOW, NEARLY ODORLESS, 100 PERCENT ACTIVE, LIQUID
BLEND OF ACETYLATED LANOLIN ALCOHOLS. IT IS AN EMOLLIENT, HIGHLY
HYDROPHOBIC, FLUID WHICH IS READILY SOLUBLE IN ETHANOL AND MOST LIPIDS,
GIVING CRYSTAL CLEAR, NON-SEDIMENTING SOLUTIONS. IN ADDITION, IT HAS AN
OUTSTANDING SOLVENT ACTION FOR OIL-SOLUBLE SUBSTANCES, PARTICULARLY
CHOLESTEROL WHICH TENDS TO CRYSTALLIZE OUT OF OTHER SOLVENTS.
JEELAN AC IS A COUPLING AGENT FOR SUBSTANCES OF LIMITED SOLUBILITY IN OILS.
IT IS A SKIN-PENETRATING, NON-STICKY, WATER-REPELLANT EMOLLIENT FOR BABY
OILS AND SUN TAN OILS AND LOTIONS WHERE RESISTANCE TO WATER IS IMPORTANT,
AND A SPREADING AGENT AND PIGMENT BINDER FOR MAKE-UP PREPARATIONS AND
LIPSTICKS. JEELAN AC FUNCTIONS AS A GLOSS-PROMOTING ADDITIVE IN HAIR SPRAYS
AND AS AN EMOLLIENT FOR FLOATING BATH OILS.
CETYL ACETATE (AND) ACETYLATED LANOLIN ALCOHOL
You Can Count On Us!
This information is furnished without warranty, expressed or implied, except that it is accurate to the best knowledge
of JEEN International Corporation. The data on this sheet relates only to the specific material designated herein.
JEEN International Corporation assumes no legal responsibility for use or reliance upon these data.
24 Madison Road, Fairfield, New Jersey 07004, USA
Tel: 800-771-JEEN (5336), Tel: 973-439-1401, Fax: 973-439-1402,