Jeen International spec JEECHEM SMP Page 1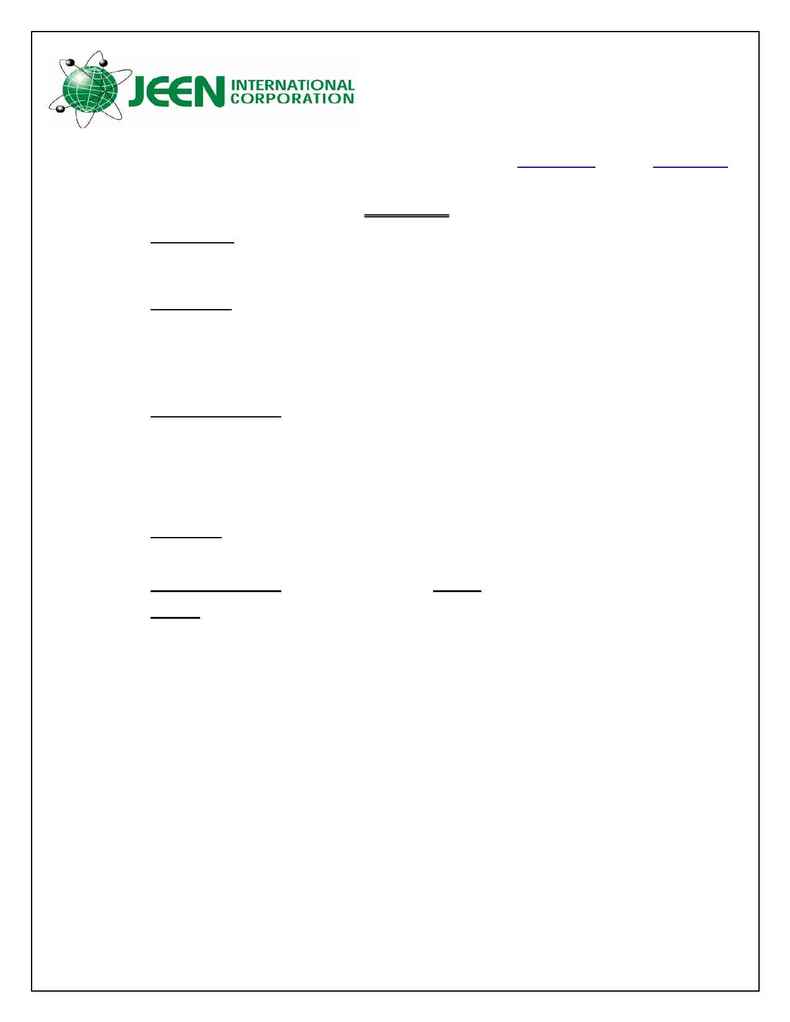 DESCRIPTION:
JEECHEM SMP CONSISTS PREDOMINANTLY OF THE MONOESTERS OF PALMITIC ACID
AND HEXITOL ANHYDRYDES DERIVED FROM SORBITOL. IT IS A NONIONIC W/O
EMULSIFIER FOR NEUTRAL AND MILDLY ALKALINE AND ACID pH SYSTEMS. IT IS
COMPATIBLE WITH ANIONIC, CATIONIC AND MONIONIC SURFACTANTS.
APPLICATION:
JEECHEM SMP IS PRIMARILY USED IN O/W EMULSIONS AS AN AUXILIARY EMULSIFIER
AND STABILIZER TO BALANCE JEESORB P-20. THIS PAIR OF EMULSIFIERS PRODUCES
FINE-TEXTURED LOTIONS AND CREAMS OF MEDIUM CONSISTENCY SUITABLE FOR
SKIN AND HAIR CARE, MAKEUP BASES, SHAVING PRODUCTS AND MILD CLEANSING
PREPARATIONS. IN W/O SYSTEMS, JEECHEM SMP AUGMENTS THE ACTIVITY OF
BEESWAX/BORAX AND OTHER W/O EMULSIFIERS.
TYPICAL PROPERTIES:
APPEARANCE @ 25
SOLUBILITY:
JEECHEM SMP IS MISCIBLE WARM WITH COMMON OIL PHASE INGREDIENTS AND
DISPERSIBLE IN HOT WATER. IT IS SLIGHTLY SOLUBLE IN ALCOHOL.
CTFA ADOPTED NAME: SORBITAN PALMITATE CAS NO: 26266-57-9
SAFETY:
SORBITAN PALMITATE AT 50% IS REPORTED TO BE NONIRRITATING TO HUMAN SKIN
AND AT 30% NONIRRITATING TO UNWASHED RABBIT EYES. THE ACUTE ORAL LD
(RATS) IS GREATER THAN 5G/KG.
GROSS WT: 99.79 KGS. TARE WT: 9.07 KGS.

PACKAGING:
GROSS WT: 10.43 KGS. TARE WT: 1.36 KGS.
You Can Count On Us!

This information is furnished without warranty, expressed or implied, except that it is accurate to the best
knowledge of JEEN International Corporation. The data on this sheet relates only to the specific material
designated herein. JEEN International assumes no legal responsibility for use or reliance upon these data.
24 Madison Road, Fairfield, New Jersey 07004, USA
Tel: 800-771-JEEN (5336), Tel: 973-439-1401, Fax: 973-439-1402,