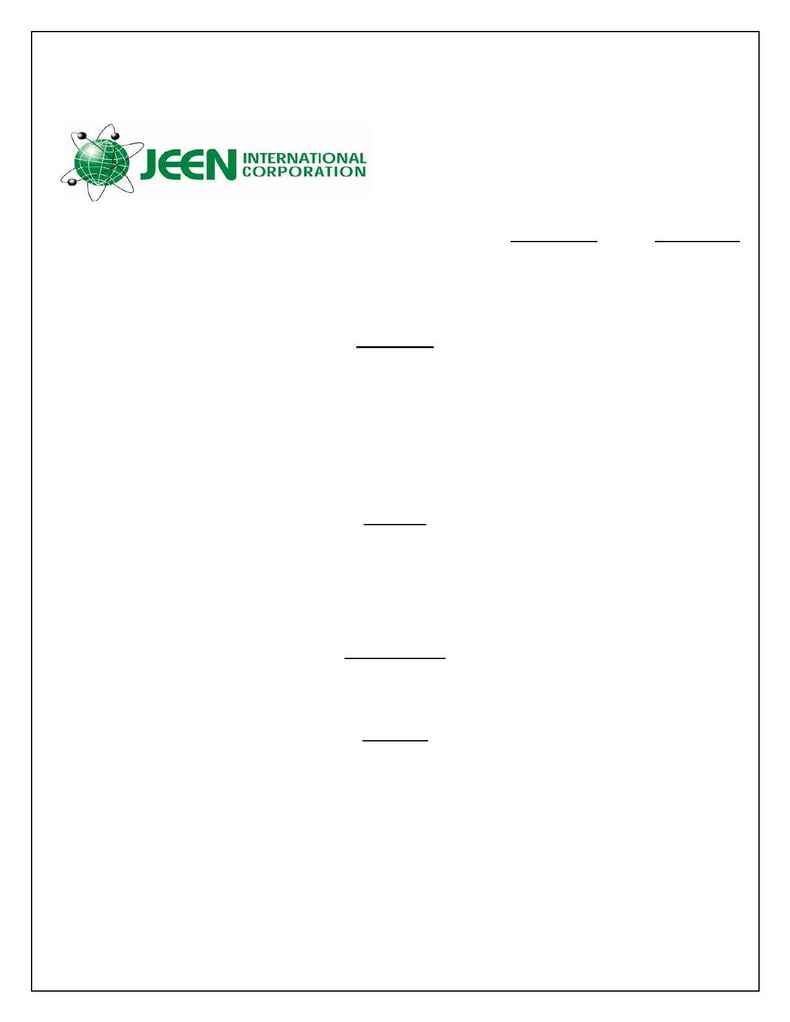 Technical Data

JEECHEM Shampoo ST-ARR is a high active surfactant blend for personal care applications. It has
excellent cleaning, foaming and viscosity building characteristics. It is used as a base for high quality
shampoos and body washes.

Chemical Specification
Anionic
JEECHEM Shampoo ST-ARR is a blend composed of anionic, nonionic and amphoteric surfactants,
formulated for the personal care market. It is easily diluted to give base shampoo and body wash products.
The use level of JEECHEM Shampoo ST-ARR will depend on the particular application. However, it is
recommended that the product be incorporated at between 25 and 50 %.

Applications:
Shampoo, Body Wash, Hand Soap

The viscosity of this blend can be adjusted by the addition of inorganic salts.

This product is buffered against acid hydrolysis and is stable below 40
recommended storage temperature is between 15 and 40
°C. Also it is recommended that the pH is
periodically checked. Specific information on the safe handling and storage of this product is given in the
corresponding Material Safety Data Sheet.

This product does not contain a preservative, as it is resistant to microbial contamination. When it is diluted
or incorporated into a formulation, we recommend the addition of a preservative approved by the appropriate
legislation.

CAS No.:
68585-34-2, 61789-40-0, 68140-00-1
E.I.N.E.C.S. No.: 263 058 8, 0268 770 2

Important Note: This document is for informational purposes only. Please contact your JEEN
International Sales Representative before writing specifications for this product.
You Can Count On Us!
All suggestions and data in this bulletin are based on information we believe to be reliable. They are offered
in good faith. However, no guarantee is made or implied as conditions and methods of use of our products
are beyond our control. We recommend that the prospective user determine the suitability of our materials
and suggestions on an experimental basis before adopting them on a commercial scale. Statements as to
24 Madison Road, Fairfield, New Jersey 07004, USA
Tel: 800-771-JEEN (5336), Tel: 973-439-1401, Fax: 973-439-1402,