Jeen International spec JEECHEM SHAMPOO CONCENTRATE 9 CL Page 1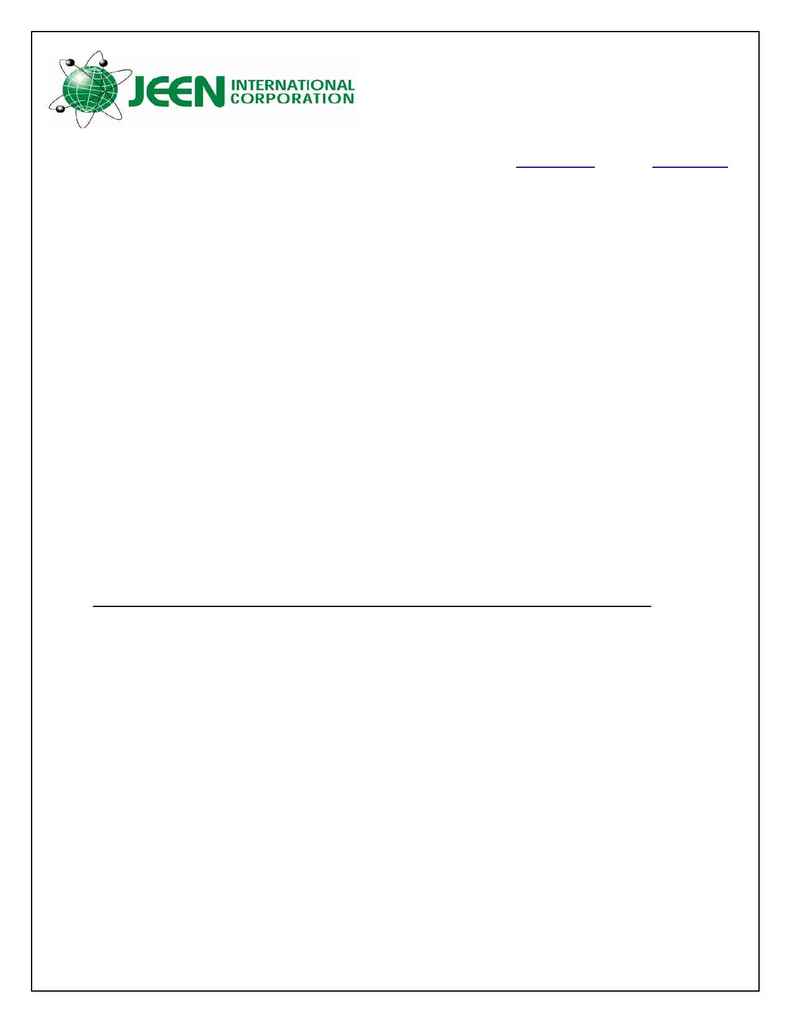 JEECHEM Shampoo Concentrate #9CL
(CTFA: Sodium Laureth Sulfate (and) Cocamidopropyl Betaine (and) Cocamide DEA
(and) PEG-150 Distearate)

Appearance:
JEECHEM Shampoo Concentrate #9CL is a concentrated base for bath products, shampoos
and hand cleaners that is formulated to yield a high viscosity at a low use level. Viscosity can be adjusted with the
addition of sodium chloride or by modification of the JEECHEM Shampoo Concentrate #9CL/water ratio. Typically,
viscosities as high as 12,000 cps may be achieved with a 20% dilution. The pH adjustment can be made with citric acid
to the desired pH.

At a dilution of 20% concentrate to 80% water viscosities of up to 12,000 cps may be achieved. In an economy blend
using a dilution of 10% concentrate and 90% water a viscosity as high as 3,000 cps may still be reached.

An example of a Clear, Economical Shampoo Formulation.
JEECHEM Shampoo Concentrate #9CL

Blending Procedures:
Charge mixing vessel with water, JEECHEM Shampoo Concentrate #9CL and mix until dissolved. Adjust pH with
citric acid to 6.5 - 7.0. Add preservative and fragrance.
Store in closed containers below 120°F.
Non-hazardous
You Can Count On Us!
This information is furnished without warranty, expressed or implied, except that it is accurate to the best knowledge of JEEN
International Corporation. The data on this sheet relates only to the specific material designated herein. JEEN International
Corporation assumes no legal responsibility for use or reliance upon these data.
24 Madison Road, Fairfield, New Jersey 07004, USA
Tel: 800-771-JEEN (5336), Tel: 973-439-1401, Fax: 973-439-1402,