Jeen International spec JEECHEM DIS Page 1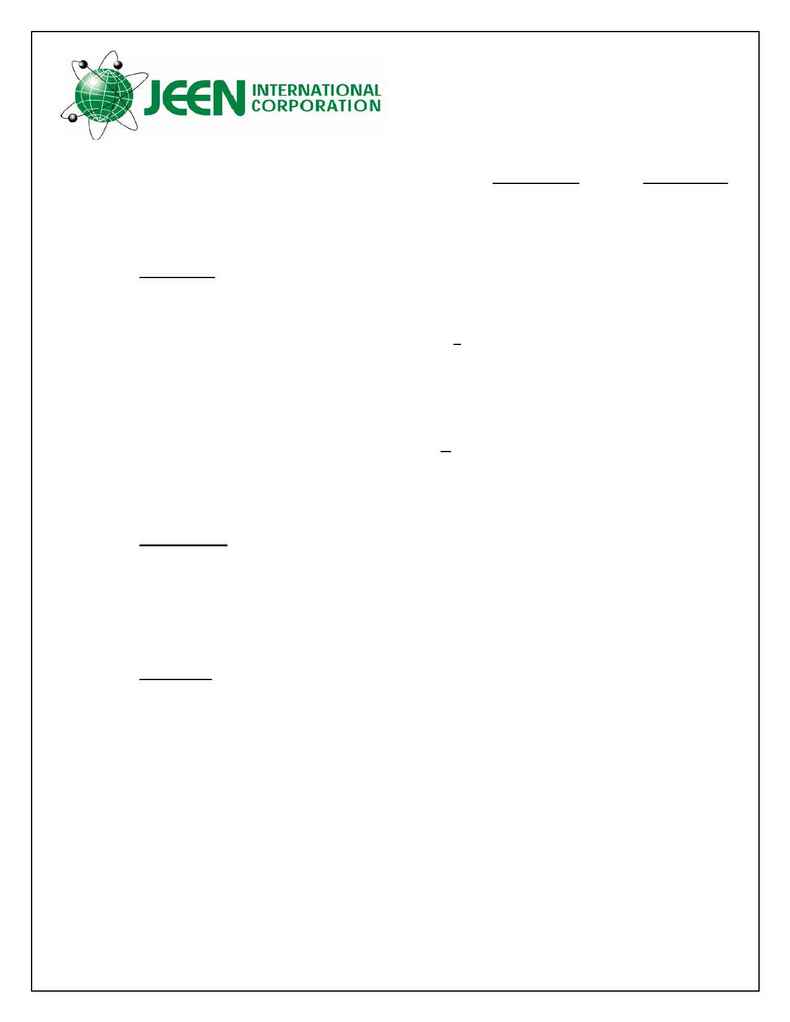 PROPERTIES


Specific Gravity @ 25°C (Typical)
Pounds per Gallon @ 25° C:
Refractive Index @ 25° C (Typical):
Free Organic Acid as Sebacic (Mol Wt 202),%:
Saponification Value, mgKOH/gram:
Solubility: Soluble in most alcohols, higher glycols, ketones, esters, aromatic aliphatic, and
chlorinated hydrocarbons, including mineral and natural oils. Insoluble in water, low glycols, and
APPLICATIONS:

JEECHEM DIS demonstrates excellent compatibility in hydro-alcoholic cosmetic formulations.
Typical uses for JEECHEM DIS in hydro-alcoholic products are special face lotions, where it
functions as a non-oily emollient lubricant with mild drying effects.
Aside from the superior mutual solvent and coupling agent properties, JEECHEM DIS is an
outstanding cosmetic emollient with wide and fast spreading action, permitting its use in
bath oils: frequently, in combination with mineral oil and other esters. Additionally, it is used
in lip products, men's grooming aids and hand lotions.

PACKAGING:

55 Gallon, Steel Drum (Epoxy-lined, bung head)
Gross Wt: 437 Lbs. Tare Wt: 37 Lbs. Net Wt: 400 Lbs.
5 Gallon Poly Pail
Gross Wt: 38 Lbs. Tare Wt: 3 Lbs. Net Wt: 35 Lbs.

Important Note: This document is for informational purposes only. Please contact your JEEN International Sales
Representative before writing specifications for this product.
You Can Count On Us!
All suggestions and data in this bulletin are based on information we believe to be reliable. They are offered in good
faith. However, no guarantee is made or implied as conditions and methods of use of our products are beyond our
control. We recommend that the prospective user determine the suitability of our materials and suggestions on an
experimental basis before adopting them on a commercial scale. Statements as to the use of our products are not to
be construed as recommendations for their use in the infringement of any patents.
24 Madison Road, Fairfield, New Jersey 07004, USA
Tel: 800-771-JEEN (5336), Tel: 973-439-1401, Fax: 973-439-1402,
email: info@jeen.com , Website: www.jeen.com