Jeen International spec EXTRACT 1 Page 1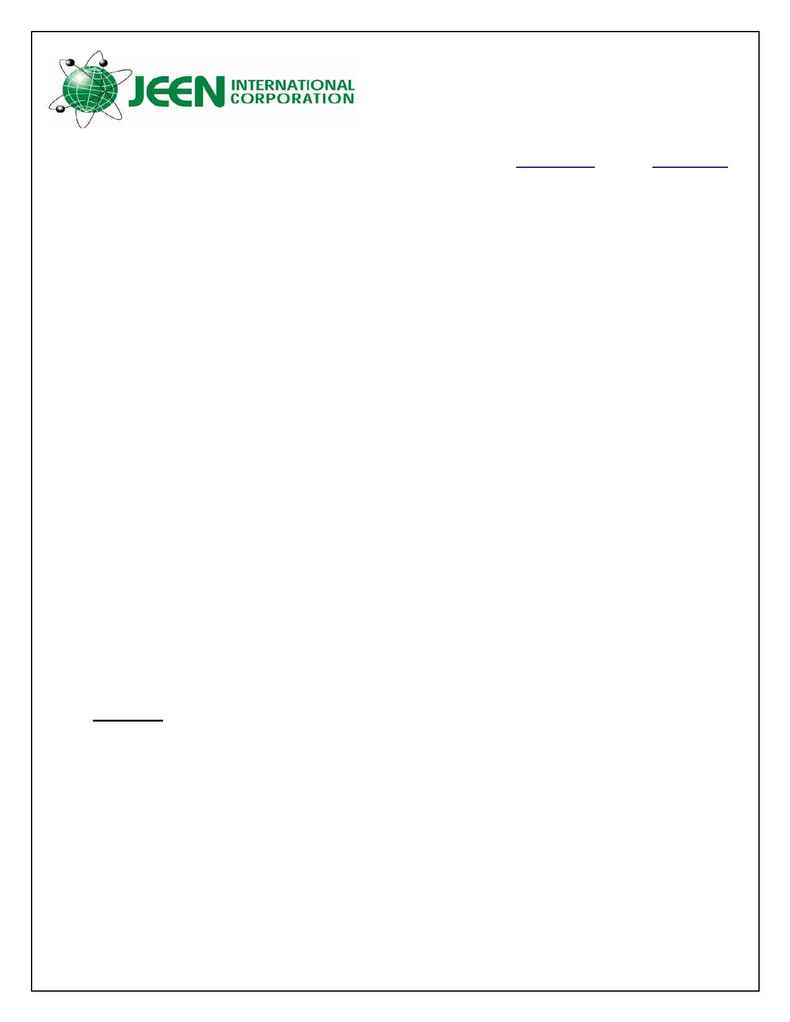 Extract 1
Arnebia euchroma (Royle) Johnst; Guttata
Bunge; Arnebiae Radix; Alkanna Tinctoria;
Alkanet; Lithospermum erythrorhizon Sieb.
Et Zucc.; Lithospermi Radix; Lithospermum
officinalis var. Erythrorhizon Max,; Macrotomia
euchroma (Royle) Pauls; Shikon: Zicao;
Shikonin and its derivatives (Naphthoquinones)
This product is NOT certified as a color in the
U.S.A., nor sold as such.
*For reference only, The opimum use level shall be determined by the end user for his/her particular application.
Lithospermum erythrorhizon Extract is a valuable cosmetic and personal care raw material to the formulator.
The generic Name "lithospermum" comes from the Greek words "lithos" (meaning "stone") and "sperma"
(meaning "seed"), as the seeds of this plant look like small stones. The hairy herbs, a member of the Boraginaceae
family, native to Northern China (Called Zi Cao in Chinese Traditional Herbs Reference) and Japan (the common
name is referred to as Shikon in Japan), are collected in spring and autumn. The roots of lithosermum erythrorhizon
are used mainly after drying. The dried roots are listed in the Chinese pharmacopoeia as a medicinal plant and
are used because of their anti-inflammatory characteristics in the treatment of measles, eczema and burns.

The roots of lithospermum erythrorhizon are between 5 and 15 cm long with a diameter of 0.5 - 2.5 cm. They
exhibit a helical structure which consists of 4 to 5 spirally interconnnected stalks. The surface of the dried roots
has a powdery, dark reddish purple or brown appearance with a faint woody odor. The main constituents of the
dried roots of lithospermum erythrorhizon are a number of naphthoquinone derivatives. Alkannin is the most
predominent derivative and can occur at levels as high as 5%. Alkannin in pure form are brownish crystals with
a metallic sheen, soluble in organic solvents but only sparingly soluble in water. Alkannin can easily be detected
in oil soluble extracts and levels of 0.05 to 0.1% have been found.
Page No. 1 of 2 ..........
24 Madison Road, Fairfield, New Jersey 07004, USA
Tel: 800-771-JEEN (5336), Tel: 973-439-1401, Fax: 973-439-1402,