Jeen International spec CHITOSAN Page 1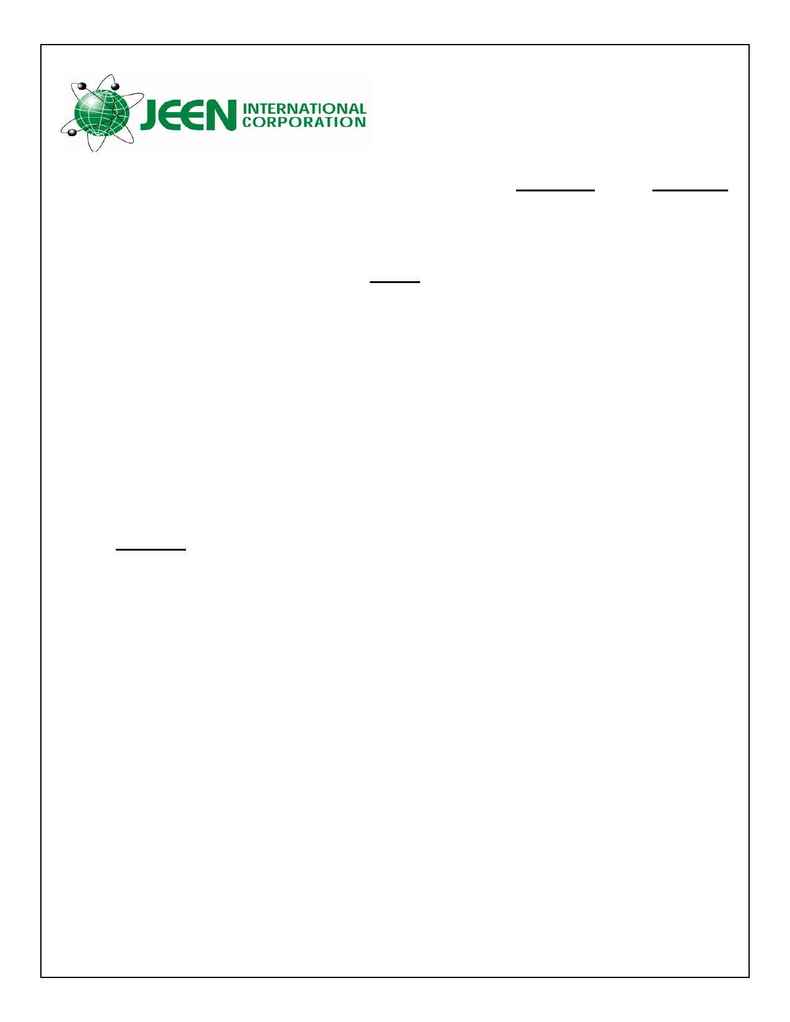 Chitosan


Appearance:
Store in cool and dry (15 - 25
Commentary:

Chitosan is a partially deacetylated polymer of N-acetyl glucosamine. The
molecular weight varies from 10,000 to more than 1,000, 000 daltons. The mole
fraction of deacetylated units, defined as the degree of deacetylation, is usually
from 70% to 90%. In acidic conditions, the deacetylated amino groups are protonized
to formhigh positive charge densities and make the chitosan soluble in water.
As a result, chitosan is usually dissolved in a diluted, weak acid, such as acetic acid,
citric acid or lactic acid.
Chitosan possesses moisturizing ability, film-forming ability and ability to control flow
characteristics, and these properties are useful in a variety of cosmetic applications.
Apart from the cosmetic applications, chitosan has found widespread application as a
fat absorber in the health food industry.
You Can Count On Us!
This information is believed to be accurate and is intended for general guidance. It should not be construed as a guarantee of its
suitability for a particular application. JEEN International Corporation offers no warranties either expressed or implied, nor is freedom
from any patent owned by JEEN International Corporation or others implied; neither is liability accepted for errors or omissions in the
information. Typical properties of products are given for guidance only and do not necessarily represent manufacturing specifications.
24 Madison Road, Fairfield, New Jersey 07004, USA
Tel: 800-771-JEEN (5336), Tel: 973-439-1401, Fax: 973-439-1402,
email: info@jeen.com , Website: www.jeen.com