Jeen International msds SHEA BUTTER Page 1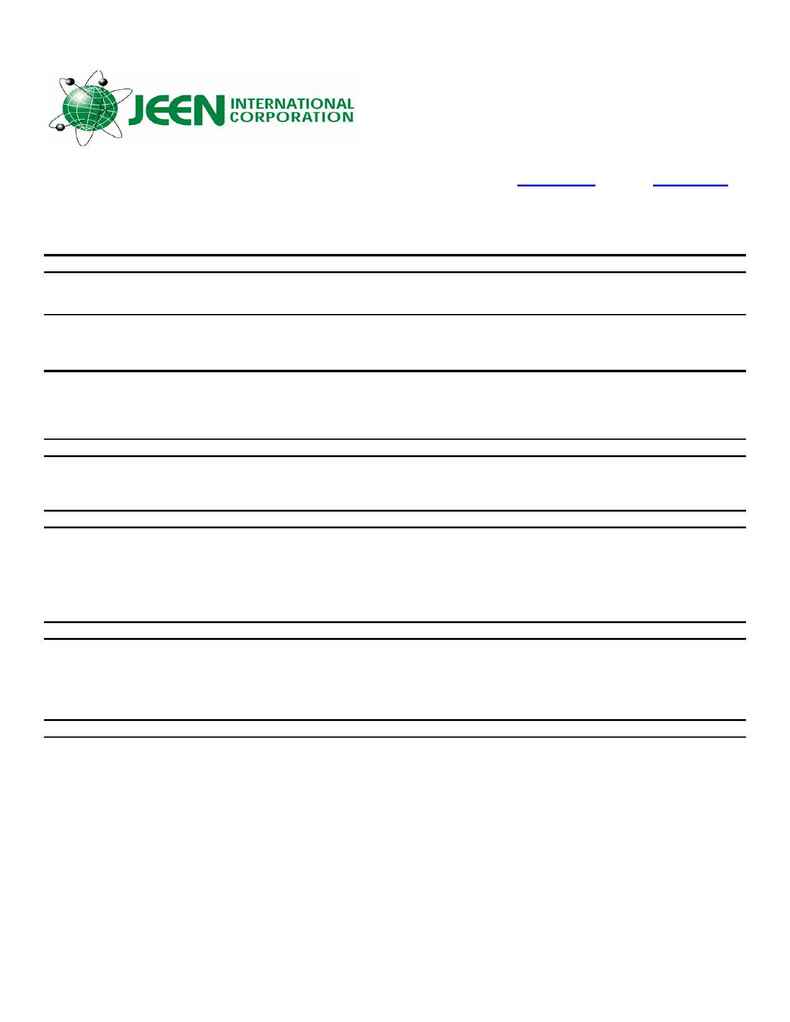 MATERIAL SAFETY DATA SHEET
SECTION 1 - NAME COMPANY IDENFICATION & HAZARD SUMMARY

INCI
Chemtrec Emergency Tel.# 800-424-9300
*Chemtrec International Emergency Tel.# 703-527-3887

HAZARD SUMMARY (AS DEFINED BY OSHA HAZARD COMMUNICATION STANDARD, 29 CFR 1910, 1200):
PHYSICAL HAZARDS:
READ THE ENTIRE MSDS FOR A MORE THOROUGH EVALUATION OF THE HAZARDS.

CAS NO.:
INGREDIENTS NOT PRECISELY IDENTIFIED ARE PROPRIETARY AND NONHAZARDOUS. ALL INGREDIENTS APPEAR ON
THE EPA TSCA INVENTORY. VALUES ARE NOT PRODUCT SPECIFICATIONS.
SECTION III - PHYSICAL DATA

MELTING POINT:
SECTION IV - FIRE & EXPLOSION HAZARD DATA

FLASH POINT (AND METHOD):
USE WATER, FOG, FOAM, CARBON DIOXIDE, DRY CHEMICAL, HALON 1211.
SPECIAL FIRE FIGHTING
PROTECTIVE EQUIPMENT: FIREFIGHTERS SHOULD WEAR NIOSH APPROVED SELF-CONTAINED BREATHING
APPARATUS.
SECTION V - REACTIVITY DATA

STABILITY:
STABLE UNDER NORMAL CONDITIONS.
INCOMPATIBILITY (MATERIALS TO AVOID):
KEEP AWAY FROM HEAT AND AVOID CONTACT WITH OXIDIZING
AGENTS.
HAZARDOUS POLYMERIZATION:



Page No. 1 of 2­ MSDS ­ Shea Butter








24 Madison Road, Fairfield, New Jersey 07004, USA
Tel: 800-771-JEEN (5336), Tel: 973-439-1401, Fax: 973-439-1402,