Jeen International msds JOJOBA OIL GOLDEN Page 1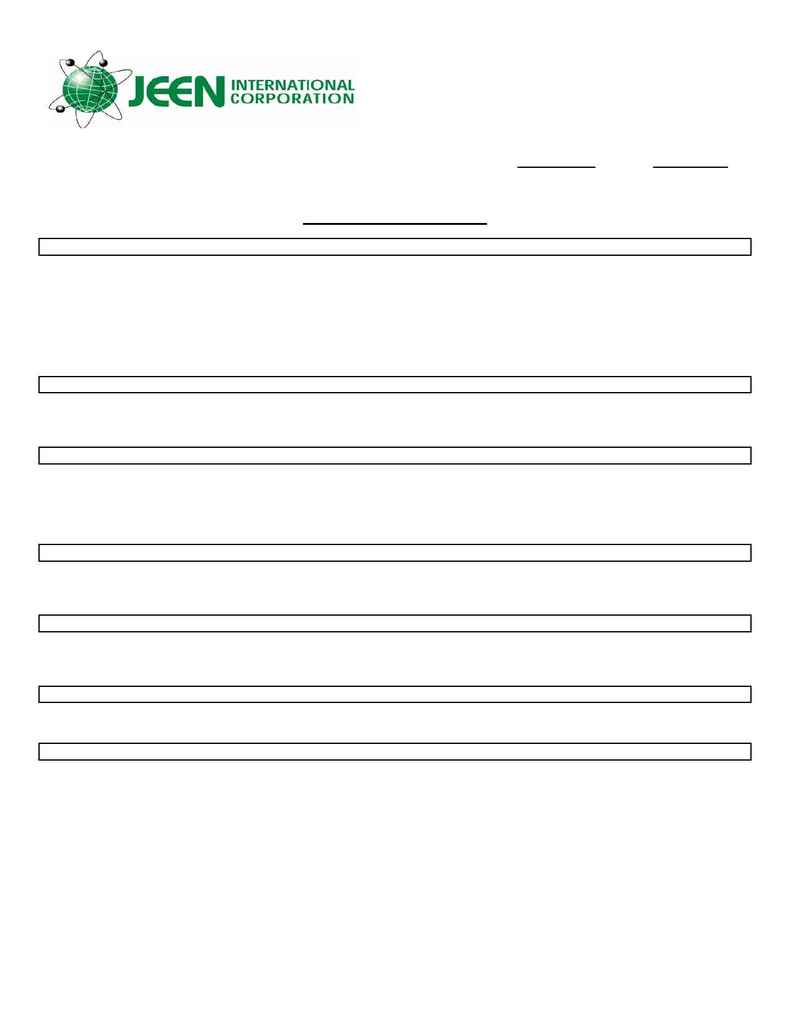 MATERIAL SAFETY DATA SHEET
SECTION 1 ­ CHEMICAL PRODUCT AND DISTRIBUTOR IDENTIFICATION

JEEN International Corporation
Chemtrec Emergency Tel.# 800-424-9300
International Emergency Tel.# 703-527-3887

Product Name: Jojoba Oil (Golden)
Date:

SECTION 2- HAZARDOUS IDENTIFICATION

Human:

SECTION 3- FIRST AID MEASURES

Inhalation:
Not an expected route of exposure.
Drink 2 to 3 glasses of water. If gastrointestinal developments occur, consult medical personnel.
Flush eyes for at least 15 minutes.

SECTION 4- FIRE FIGHTING MEASURES

Extinguishing Media:
Use carbon dioxide, dry chemical, fog, water. Water should be used to keep fire-exposed containers cool,
to disperse vapors and to flush spills away from the fire.

SECTION 5- ACCIDENTAL RELEASE MEASURES

Methods for cleaning up:
Absorb with non-combustible absorbent. Wash residue with mild soap and water
Environmental Precautions:
Keep out of storm sewers and natural waterways.

SECTION 6- HANDING & STORAGE

Normal chemical handling procedures.

SECTION 7- EXPOSURE CONTROL / PERSONAL PROTECTION

Ventilation: Efficient
mechanical exhaust system recommended
Not an expected routed of exposure
Impervious gloves and apron
24 Madison Road, Fairfield, New Jersey 07004, USA
Tel: 800-771-JEEN (5336), Tel: 973-439-1401, Fax: 973-439-1402,
email: info@jeen.com , Website: www.jeen.com