Jeen International msds JEESILC CPS 312 Page 3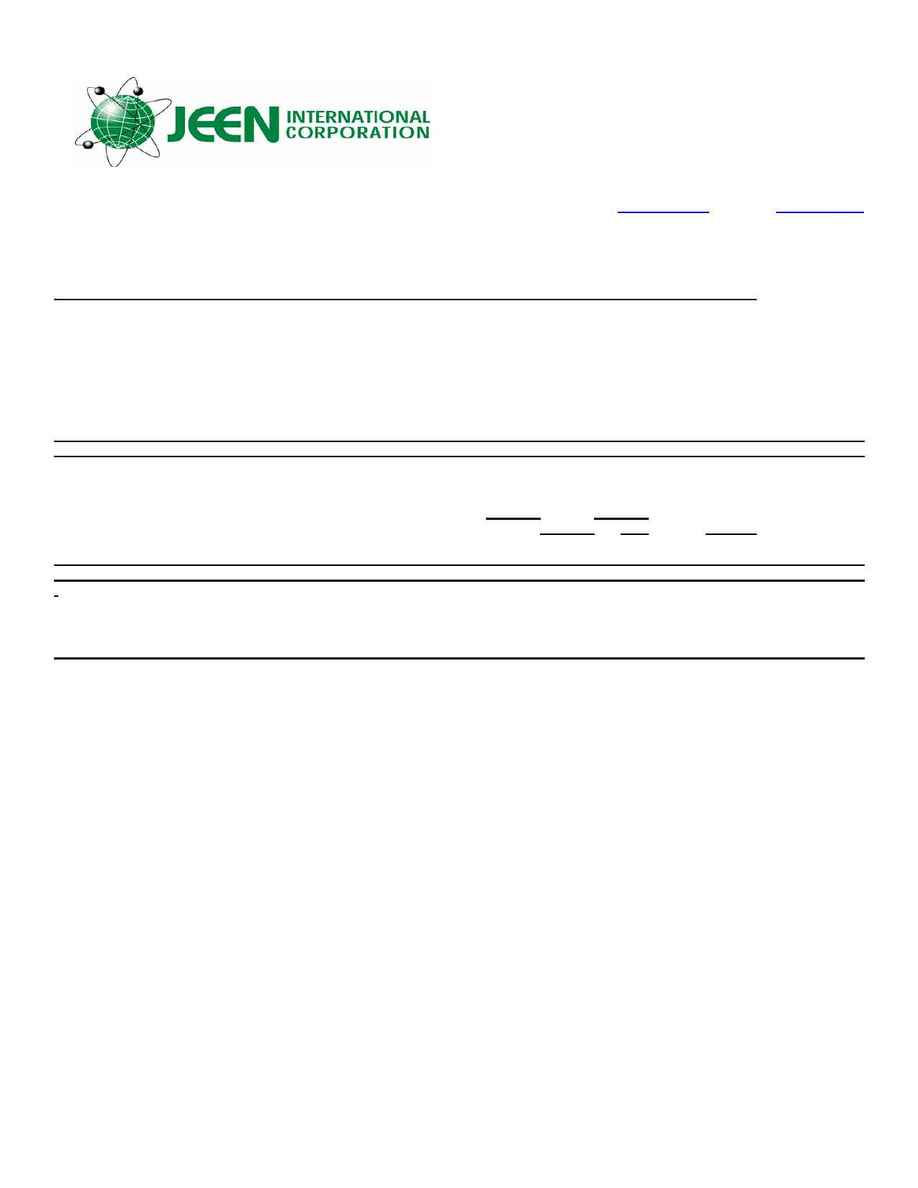 Section
NOI...Not regulated IATA/DGR

IMDG
Information provided in this Material Safety Data Sheet complies with the OSHA Hazard Communication Standard per 29CRF19.1200
EPA SARA Title III Chemical Listing

Section 302 Extremely Hazardous Substances:
Section 313 Toxic Components at reportable levels: None
Suppliers Safety Data on component substances
This data is offered in good faith as typical values and not as product specifications. No warranty is either expressed or implied. The safety information and recommendations
are believed to be generally applicable; however, the user should review these recommendations in the specific context of their intended use and determined whether they are
appropriate.

Page No. 3 of 3 ­ MSDS ­ JEESILC CPS-312
24 Madison Road, Fairfield, New Jersey 07004, USA
Tel: 800-771-JEEN (5336), Tel: 973-439-1401, Fax: 973-439-1402,