Jeen International msds JEESILC CPS 312 Page 2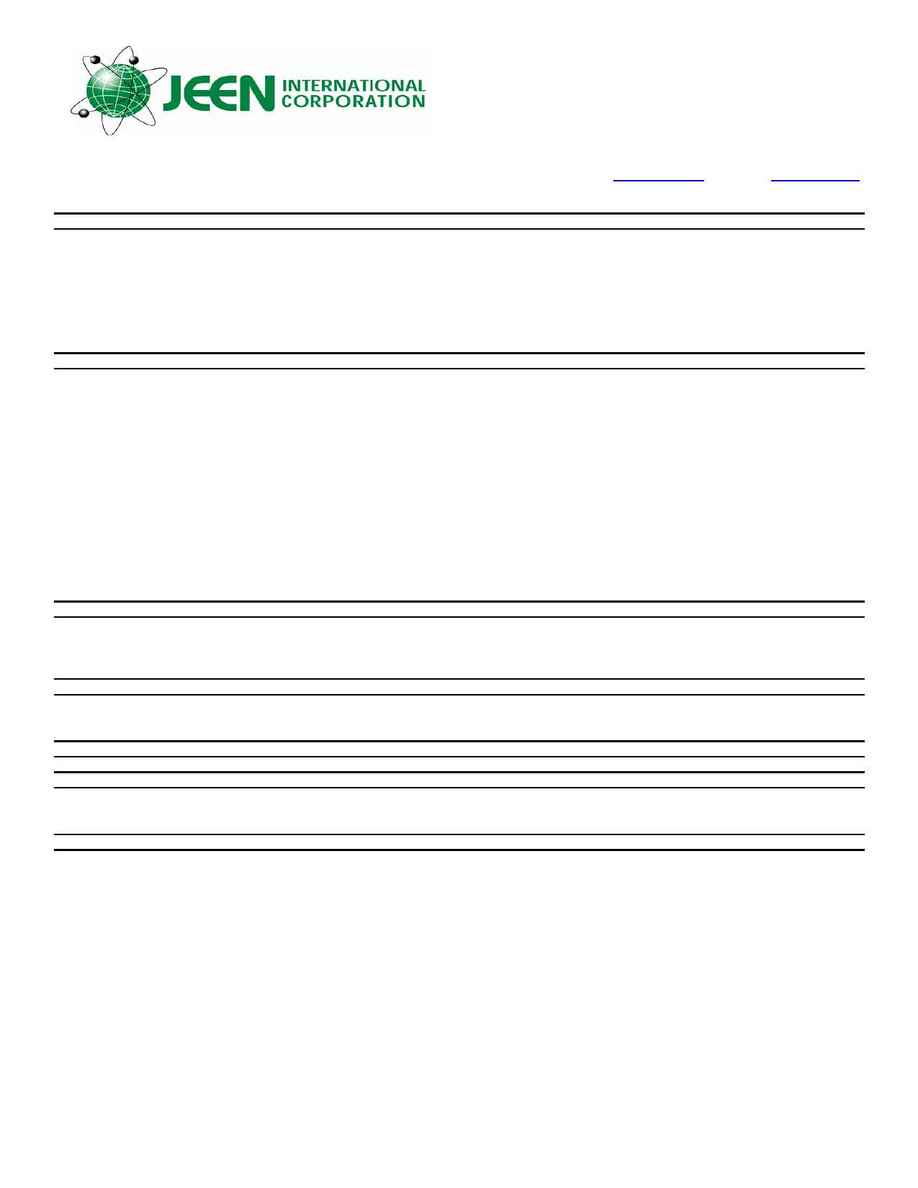 Page No. 2 of 3 ­ MSDS ­ JEESILC CPS-312

Section 9 ­ Physical and Chemical Properties Continued......
Solubility:
Water....
Partition coefficient:
Log
(Octanol/water): Not determined
Keep away from heat (less than 40°C)
Strong oxidizing agents and acids.
Silicon and carbon oxides and formaldehyde may be released on thermal decomposition.
Section 11 ­ Toxicological Information
On the basis of information on its components, this product is harmful if swallowed and may cause irritation
to the eyes.
Section 12 ­ Ecological Information
Section 13 - Disposal Information
Users should acquaint themselves with local regulations.
Disposal is usually carried out at a licensed waste material processor. If incinerated, stack gases may need to be scrubbed (see
Section 5 above).
At, or below 119 gallons:
gallons: Combustible Liquid, N.O.S.
At or below, 119 gallons:
At or below, 119 gallons:
At or below, 119 gallons:
At, or below, 119 gallons:
At, or below, 119 gallons:
24 Madison Road, Fairfield, New Jersey 07004, USA
Tel: 800-771-JEEN (5336), Tel: 973-439-1401, Fax: 973-439-1402,