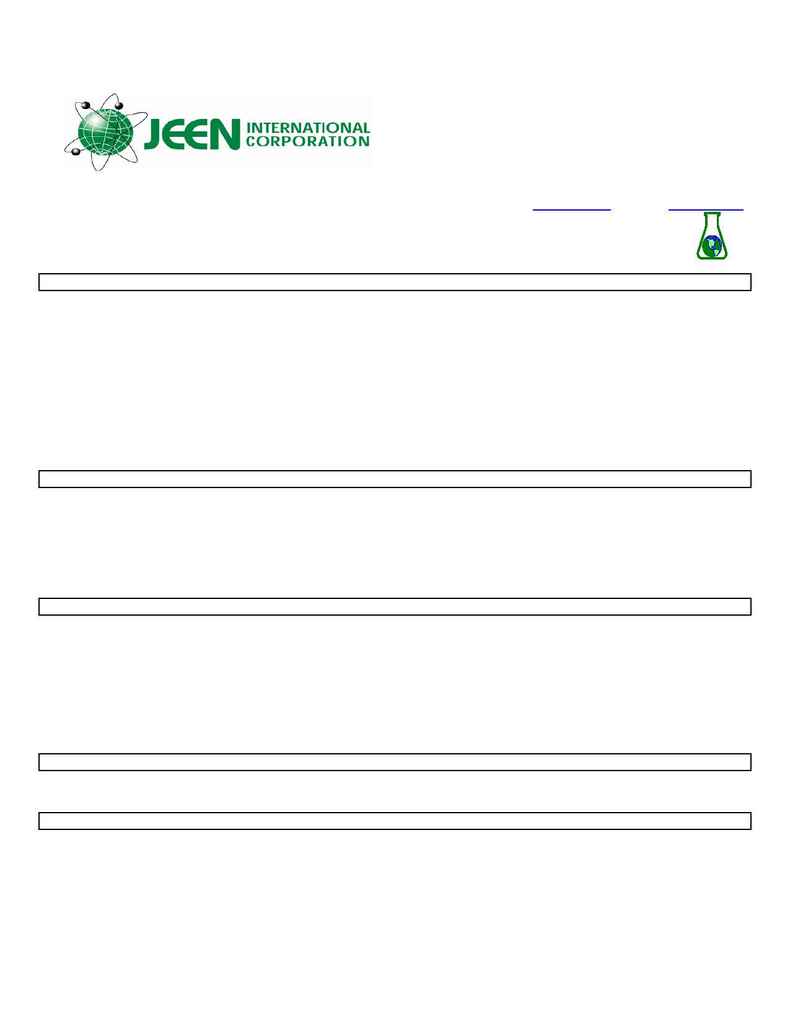 SECTION 7 - HANDLING AND STORAGE

Handling:
Technical measures / Precautions:
Avoid temperatures above 200 Deg. C without adequate ventilation.
Safe handling advice: Do not breathe spray mist. Avoid contact with skin, eyes, and clothing.

Storage:
Technical measures / Storage conditions.
Keep tightly closed in a dry and cool pace. (20-35 C)
Keep away from heat and sources of ignition.
Incompatible products: No special restrictions on storage with other products.
Packaging material: Glass; metal containers must be lined, polyethylene containers.


SECTION 8 - EXPOSURE CONTROLS / PERSONAL PROTECTION
Safety glasses with side-shields
Hand protection:
Solvent-resistant gloves
Hygiene measures:
Inhalation of aerosol or fine spray mist may cause serious respiratory problems. Wash hands before
breaks and at the end of workday.
SECTION 9 - PHYSICAL AND CHEMICAL PROPERTIES

Form:
Liquid
Colour:
Light Yellow to Yellow
Odour:
Oleic
Acid
Odor
pH:
(25 Deg. C) (at 50 g/l H2O) 6 ­ 8
Flash Point:
> 100 Deg. C PMCC
Explosive properties:
No data available
Relative density:
(25 Deg. C) 1.01 kg/1
Solubility: water
solubility (25 Deg. C) dispersible
SECTION 10 - STABILITY AND REACTIVITY
Stability: Stable
Hazardous decomposition products: Vapors which may irritate the respiratory system may be released above 200 Deg. C


SECTION 11 - TOXICOLOGICAL INFORMATION
Acute toxicity:
Animal data:
No data available
Local Effects:
No data available
Sensitization:
No data available
Excessive exposures may affect human health, as follows:
Skin contact:
Irritation, discomfort
Eye contact:
Irritation, discomfort

Page No. 2 of 3 - MSDS - JEEMATE 400-DO

24 Madison Road, Fairfield, New Jersey 07004, USA
Tel: 800-771-JEEN (5336), Tel: 973-439-1401, Fax: 973-439-1402,