Jeen International msds JEEMATE 300 DPS Page 2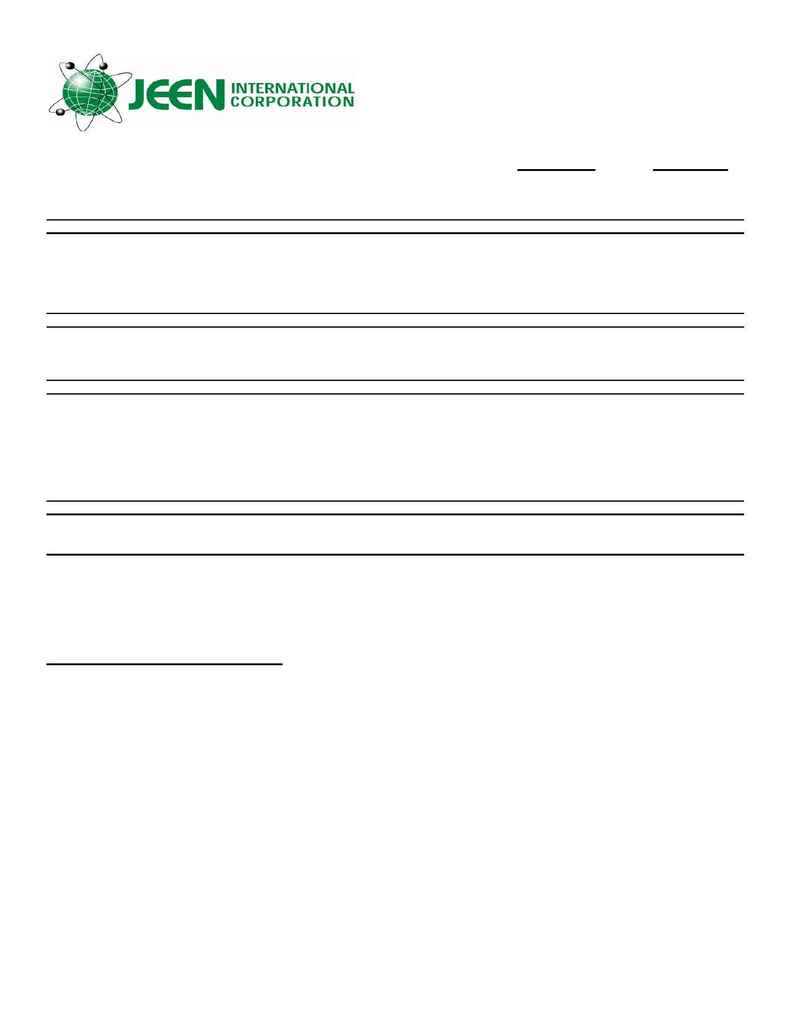 SECTION VI - REACTIVITY DATA
INCOMPATIBILITY (MATERIALS TO AVOID):
HAZARDOUS DECOMPOSITION PRODUCTS:
HAZARDOUS POLYMERIZATION:
SECTION VII - SPILL OR LEAKAGE PROCEDURES
STEPS TO BE TAKEN IN CASE MATERIAL IS RELEASED OR SPILLED:
FLUSH WITH LARGE AMOUNTS OF WATER.
SECTION VIII- SPECIAL PROTECTION
OTHER PROTECTIVE EQUIPMENT:
EYE WASH AND SAFETY SHOWER
SECTION IX - SPECIAL PRECAUTIONS
PRECAUTIONS TO BE TAKEN IN HANDLING AND STORING:
NEITHER THIS DATA SHEET NOR ANY STATEMENT CONTAINED HEREIN GRANTS OR EXTENDS ANY LICENSE, EXPRESS OR IMPLIED, IN
CONJUNCTION WITH PATENTS ISSUED OR PENDING WHICH MAY BE THE PROPERTY OF THE MANUFACTURER OR OTHERS. THE
INFORMATION IN THIS DATA SHEET HAS BEEN ASSEMBLED BY THE MANUFACTURER BASED ON ITS OWN STUDIES AND ON THE WORK
OF OTHERS. THE MANUFACTURER MAKES NO WARRANTIES, EXPRESS OR IMPLIED, AS TO THE ACCURACY, COMPLETENESS, OR
ADEQUACY OF THE INFORMATION CONTAINED HEREIN. THE MANUFACTURER SHALL NOT BE LIABLE (REGARDLESS OF FAULT) TO THE
VENDEE, THE VENDEE'S EMPLOYEES, OR ANYONE FOR ANY DIRECT, SPECIAL OR CONSEQUENTIAL DAMAGES ARISING OUT OF OR IN
CONNECTION WITH THE ACCURACY, COMPLETNESS, ADEQUACY, OR FURNISHING OF SUCH INFORMATION.

Page No. 2 of 2- MSDS - JEEMATE 300-DPS
24 Madison Road, Fairfield, New Jersey 07004, USA
Tel: 800-771-JEEN (5336), Tel: 973-439-1401, Fax: 973-439-1402,
email: info@jeen.com , Website: www.jeen.com