Jeen International msds JEELAN L 60 Page 1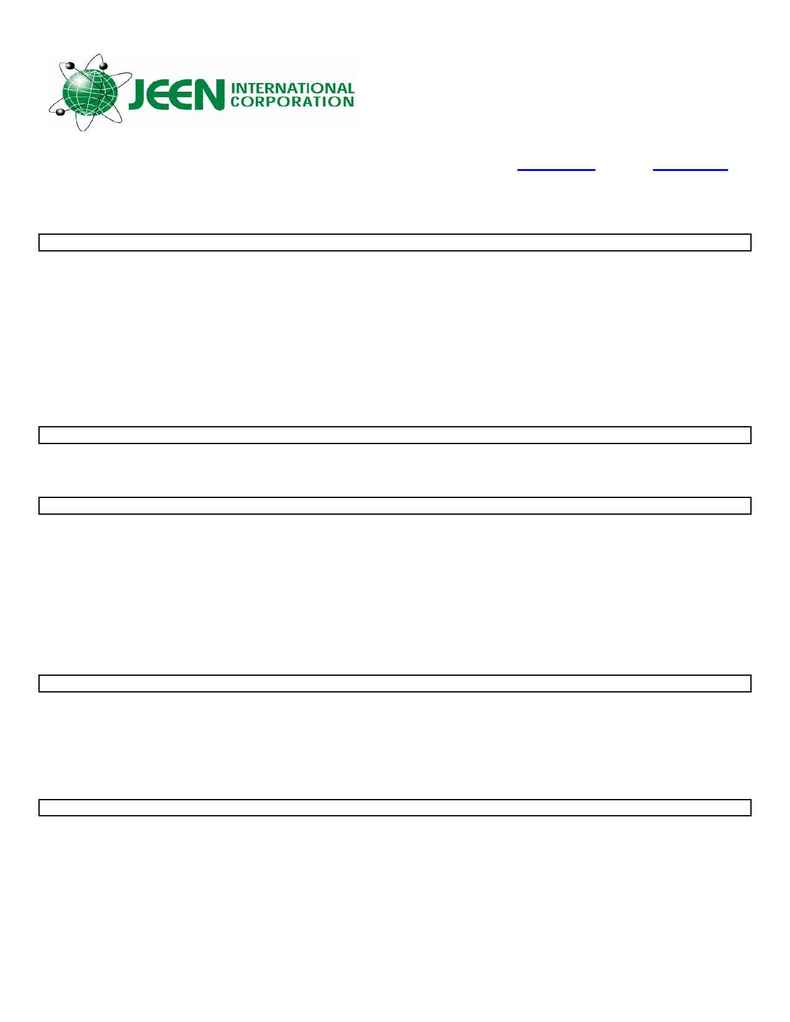 MATERIAL SAFETY DATA SHEET


SECTION I - MATERIAL AND MANUFACTURER IDENTIFICATION

Manufacturer's Name:
Chemtrec Emergency Telephone No.: 800-424-9300
Chemtrec International Telephone No.: 703-527-3887 (Collect Calls Accepted)
24 Madison Road
Fairfield, NJ 07004
TEL: 973-439-1401

Product
JEELAN L-60
PEG-60 LANOLIN

CAS#
SECTION II - HAZARDOUS INGREDIENTS/IDENTITY INFORMATION

HAZARDOUS COMPONENTS (SPECIFIC CHEMICAL IDENTITY, COMMON NAME(S)): CAS# EXPOSURE LIMITS PERCENT
NONE KNOWN


SECTION III - PHYSICAL/CHEMICAL CHARACTERISTICS
AMBER WAXY SOLID; SWEET CHARACTERISTIC ODOR
EVAPORATION RATE
(Butyl

N/A = NOT APPLICABLE


SECTION IV - FIRE AND EXPLOSION HAZARD DATA
FLASH POINT (METHOD USED):
FOAM, WATER FOG, CARBON DIOXIDE OR DRY CHEMICAL
SPECIAL FIRE FIGHTING
PROCEDURES:
UNUSUAL FIRE AND EXPLOSION
HAZARDS:
SECTION V - REACTIVITY DATA
MAY FORM TOXIC PRODUCTS OF COMBUSTION.
HAZARDOUS POLYMERIZATION:
24 Madison Road, Fairfield, New Jersey 07004, USA
Tel: 800-771-JEEN (5336), Tel: 973-439-1401, Fax: 973-439-1402,