Jeen International msds JEECHEM SHAMPOO ST ARR Page 3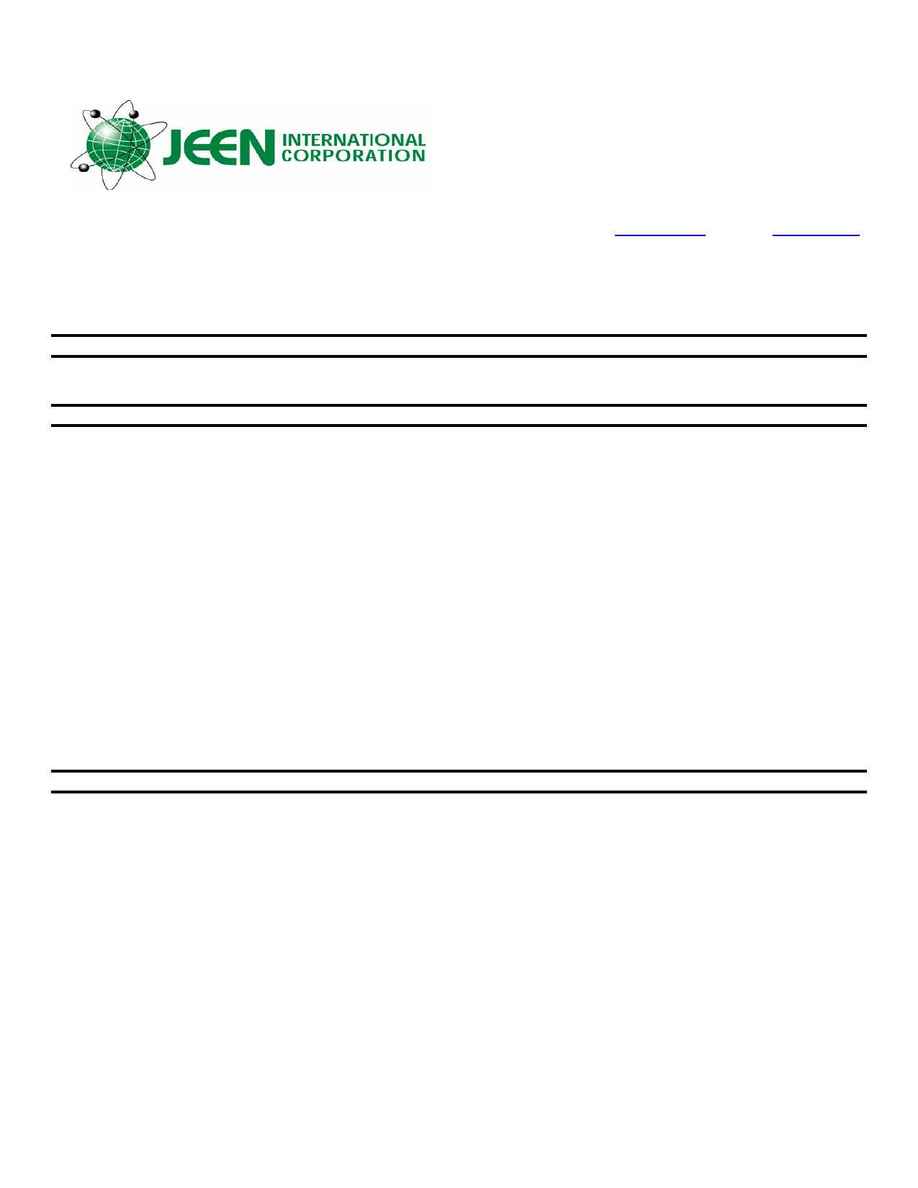 Page No. 3 of 5­ MSDS ­ JEECHEM SHAMPOO ST-ARR
Comments:
See Section for disposal information and Section 15 for regulatory requirements. Large and small spills
may have a broad definition depending on the user's handling system. Therefore, the spill category must
be defined at the point of release by technically qualified personnel.
Section 7 ­ Handling and Storage
Handle and use in a manner consistent with good industrial/manufacturing techniques and practices.
Store in unopened containers under cool and dry conditions. Do not store with, or close to oxidizers.
Section 8 ­ Exposure Controls/Personal Protection
OSHA Hazardous Components (29 CFR 1910.1200)
Exposure Limits:
OSHA
3
3
ppm
mg/m
3
If dust, vapors, or mists are generated, provide local exhaust ventilation to control airborne levels
below the exposure limit.
Wear safety glasses with side shields or goggles when handling this material.
To prevent any contact, wear impervious protective clothing such as neoprene or butyl rubber
gloves , apron, boots or whole bodysuit, as appropriate.
Always wear NIOSH approved respiratory protective equipment when there may be potential for
airborne exposure.
Facilities storing or using this material should be equipped with an eyewash facility and safety
shower. Good personal hygiene practices should always be followed.
taken from the 1989 exposure listing.
Section 9 ­ Physical and Chemical Properties
Viscosity: ~11000Centipoise
24 Madison Road, Fairfield, New Jersey 07004, USA
Tel: 800-771-JEEN (5336), Tel: 973-439-1401, Fax: 973-439-1402,