Jeen International msds JEECHEM SHAMPOO CONCENTRATE 2 Page 1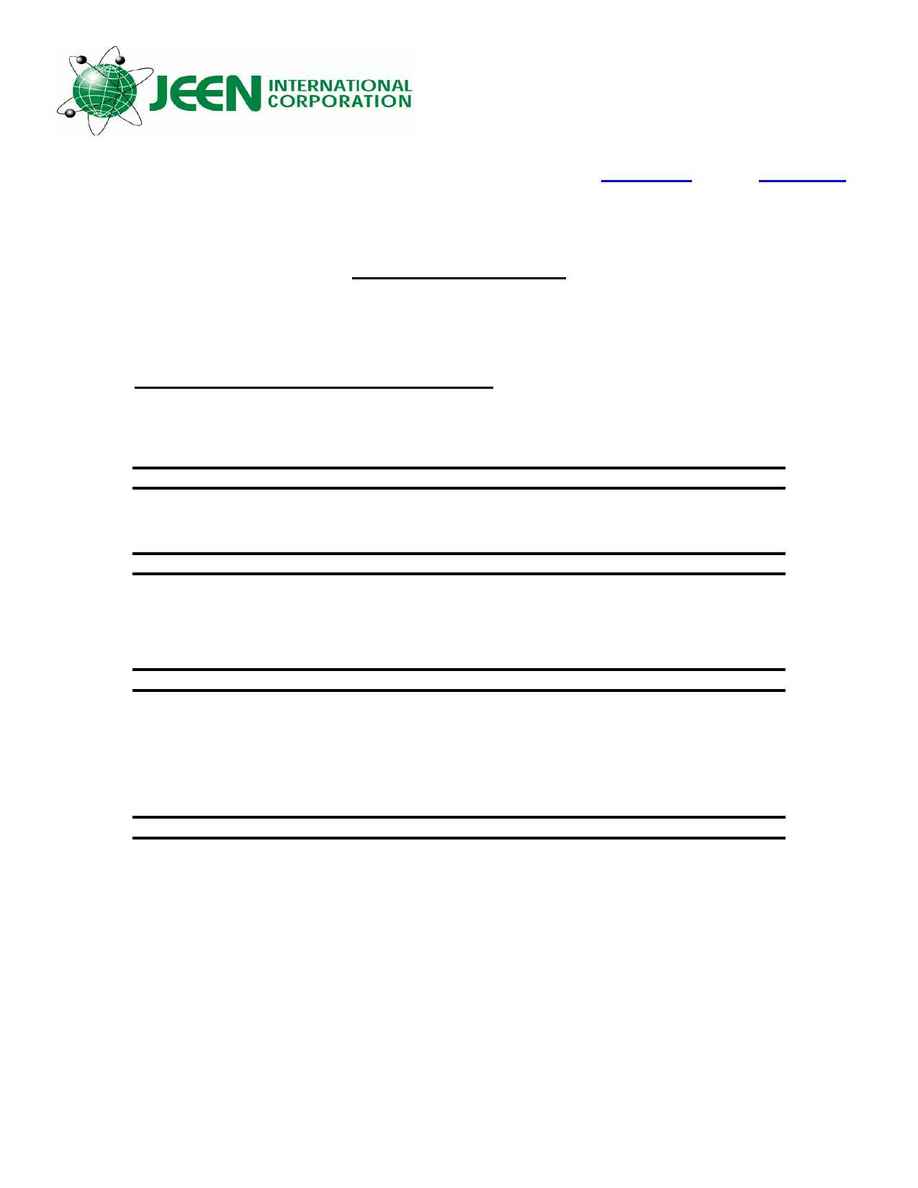 MATERIAL SAFETY DATA SHEET
JEEN INTERNATIONAL CORPORATION
Tel#973-439-1401
Chemtrec Emergency Tel.# 800-424-9300-Chemtrec Int'l Tel.#703-527-3887(Collect Calls Accepted)
HAZARD
(0=LEAST 1=SLIGHT 2=MODERATE 3=HIGH)
JEECHEM SHAMPOO CONCENTRATE #2
OVER 200 DEG F (CLOSED CUP)
WATER, CARBON DIOXIDE, DRY CHEMICAL,
SPECIAL FIREFIGHTING PROCEDURES:
CLOSED CONTAINERS MAY RUPTURE DUE TO
BUILD UP OF PRESSURE WHEN EXPOSED TO
EXTREME HEAT.
HEALTH HAZARD INFORMATION
THRESHOLD LIMIT VALUE (ACGIH TLV):
OSHA PERMISSIBLE EXPOSURE LIMIT (PEL):
CARCINOGENICITY - NTF MONOGRAPH:
OCULAR IRRITATION STUDIES (ANIMAL):
NO SPECIFIC INFORMATION AVAILABLE.
PROLONGED CONTACT MAY CAUSE
AND DERMATITIS.






24 Madison Road, Fairfield, New Jersey 07004, USA
Tel: 800-771-JEEN (5336), Tel: 973-439-1401, Fax: 973-439-1402,