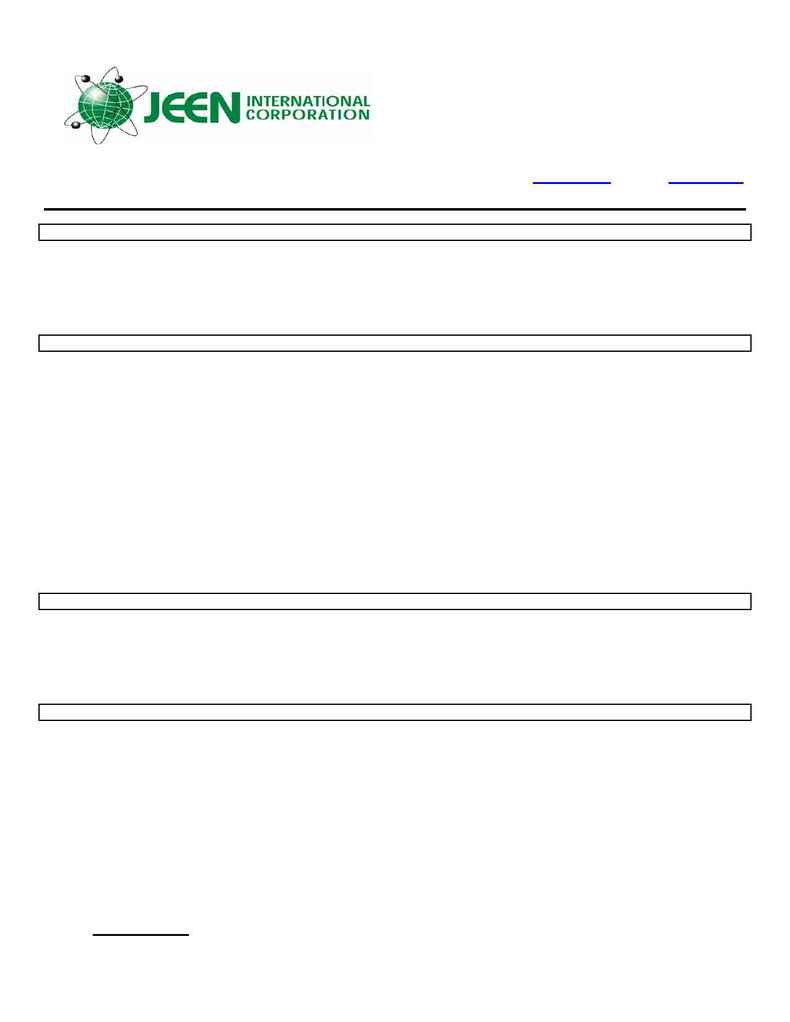 SECTION VI - PHYSICAL DATA
LIQUID AT ROOM TEMPERATURE
AUTO-IGNITION TEMPERATURE:
FLAMMABLE LIMITS IN AIR,
%
SPECIAL FIRE FIGHTING
PROCEDURES AND PRECAUTIONS:
(INDIVIDUALS SHOUD PERFORM ONLY THOSE FIRE FIGHTING PROCEDURES FOR
WHICH THEY HAVE BEEN TRAINED) USE WATER SPRAY, DRY CHEMICAL, FOAM
OR CARBON DIOXIDE. USE WATER TO KEEP FIRE-EXPOSED CONTAINERS COOL.
IF A SPILL OR LEAK HAS NOT IGNITED, USE WATER SPRAY TO DISPERSE THE
VAPORS. WATER SPRAY MAY BE USED TO FLUSH SPILLS AWAY FROM THE FIRE
AND DILUTE SPILLS TO NONFLAMMABLE MIXTURES.

UNUSUAL FIRE AND EXPLOSION
HAZARDS:
WEAR SELF-CONTAINED BREATHING APPARATUS IN
THE POSITIVE-PRESSURE MODE WITH A FULL FACEPIECE WHEN THERE IS A
POSSIBILITY OF EXPOSURE TO SMOKE, FUMES OR HAZARDOUS
DECOMPOSITION PRODUCTS.
HAZARDOUS POLYMERIZATION:
CONDITIONS & MATERIALS
TO AVOID:
KEEP AWAY FROM HEAT AND FLAMES. AVOID CONTACT WITH OXIDIZING
MATERIALS
HAZARDOUS DECOMPOSITION
PRODUCTS:
DECOMPOSITION MAY PRODUCE OXIDES OF CARBON
SECTION IX - EMPLOYEE PROTECTION
HANDLE IN THE PRESENCE OF ADEQUATE VENTILATION.
RECOMMENDED EXPOSURE LIMITS (I.E., OSHA-PEL AND ACGIH-TLV) HAVE NOT BEEN ESTABLISHED FOR THIS
MATERIAL. WHETHER THERE IS A NEED FOR RESPIRATORY PROTECTION UNDER YOUR CONDITIONS OF
HANDLING OF THIS MATERIAL SHOULD BE EVALUATED BY A QUALIFIED HEALTH SPECIALIST.
WEAR GLOVES AND PROTECTIVE CLOTHING WHICH ARE IMPERVIOUS TO THE PRODUCT FOR THE DURATION OF
ANTICIPATED EXPOSURE IF THERE IS POTENTIAL FOR PROLONGED OR REPEATED SKIN CONTACT.
WEAR SAFETY GLASSES MEETING THE SPECIFICATIONS OF ANSI STANDARD Z87.1 WHERE NO CONTACT WITH
THE EYE IS ANTICIPATED. CHEMICAL SAFETY GOGGLES MEETING THE SPECIFICATIONS OF ANSI STANDARD
Z87.1 SHOULD BE WORN WHENEVER THERE IS THE POSSIBILITY OF SPLASHING OR OTHER CONTACT WITH
EYES.

JEECHEM CA-40 PAGE 2 OF 3
24 Madison Road, Fairfield, New Jersey 07004, USA
Tel: 800-771-JEEN (5336), Tel: 973-439-1401, Fax: 973-439-1402,