Jeen International msds JEECHEM BUBBLE BATH GSE Page 2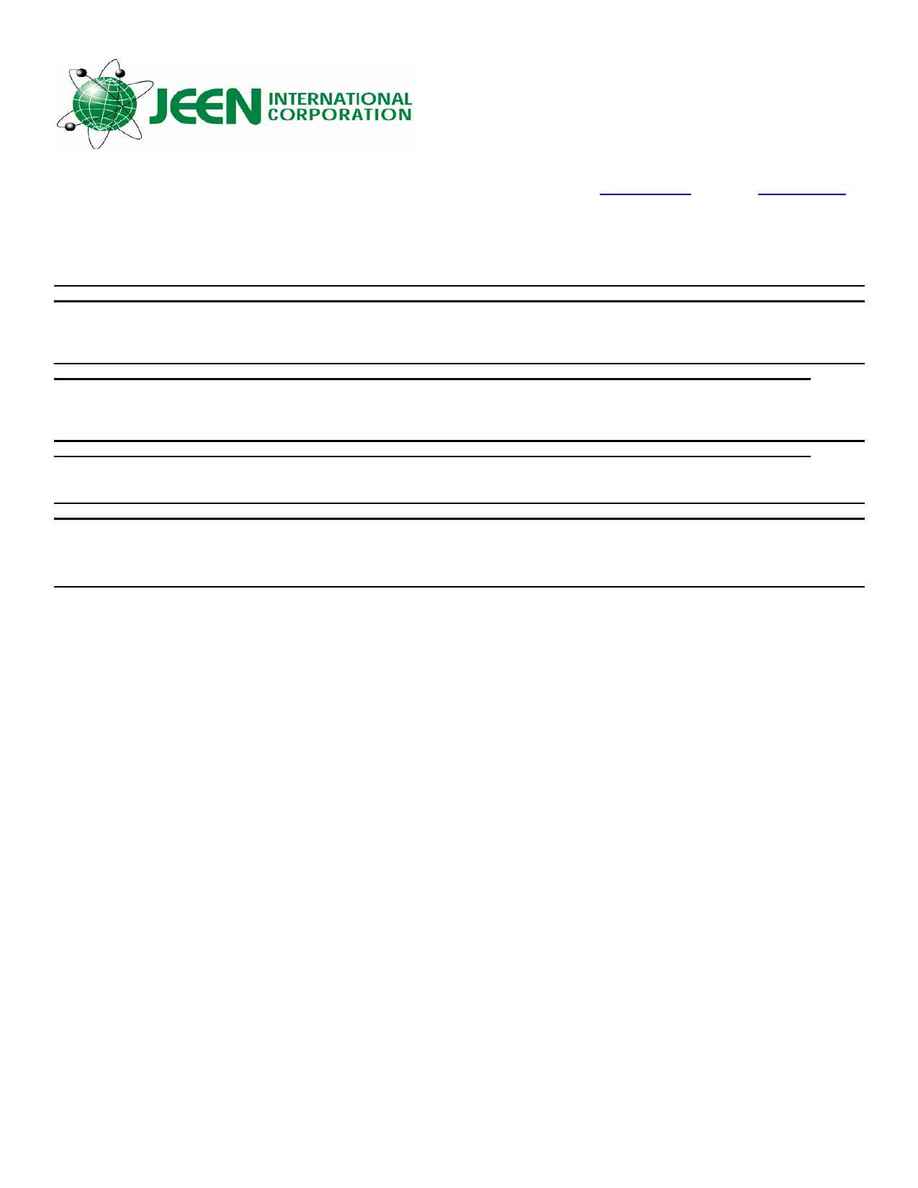 Page No. 2 of 2 - MSDS - JEECHEM Bubble Bath GSE
Steps to be taken in case of spills or leaks: Eliminate ignition sources, dike spills. Absorb with inert material and
In accordance with Federal, State and Local regulations.
Ventilation adequate to keep hazardous ingredients below their TLV.
Chemical splash goggles or full face splash shield as required.
Avoid contact with skin and eyes. Avoid breathing vapor. Keep containers closed. Store between 40░F and 120░F.
Frozen material may be thawed in a warm room.

We certify that all components of this product are listed on the TSCA inventory.
This product contains no chemical identified by the State of California as Carcinogens or Reproductive Toxicants.


To the best of our knowledge the information contained herein is accurate. However, JEEN International Corporation does not assume any liability
whatsoever for the accuracy or completeness of the information contained herein. Final determination of suitability of any materials is the sole
responsibility of the use. All materials may present unknown health hazards and should be used with caution. Although certain hazards are described
herein, we cannot guarantee that these are the only hazard that exists.

24 Madison Road, Fairfield, New Jersey 07004, USA
Tel: 800-771-JEEN (5336), Tel: 973-439-1401, Fax: 973-439-1402,