Jeen International msds JEECHEM 186 Page 3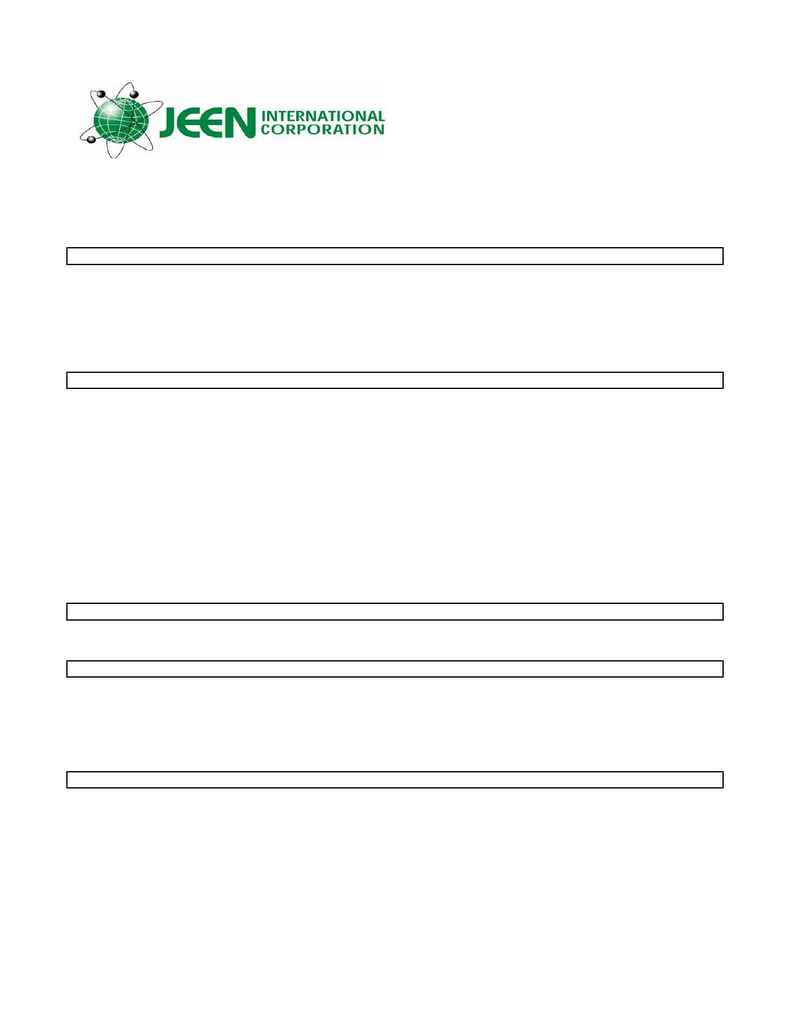 SECTION 10- STABILITY AND REACTIVITY

Stability:
Stable under normal conditions
Hazardous decomposition products:

Carbon dioxide, carbon monoxide
Hazardous polymerization:

SECTION 11- TOXICOLOGICAL INFORMATION

The toxicity data listed below are based on the results of screening tests on this specific product.

Eye contact:
This material is nonirritating in rabbit eye irritation studies; no irritation is likely to occur after
This material is nonirritating in rabbit dermal irritation studies. No irritation is likely to develop
following contact with human skin. This material was not a skin sensitizer in human patch test.
The oral LD50 is greater than 15 g/kg. This material is classified as "relatively harmless" by
ingestion.
Carcinogenicity:
This material is not listed as a carcinogen by OSHA, IARC, and NTP
Reproductive toxicity/Teratogenicity:
Toxicologically synergistic products:
None

SECTION 12- ECOLOGICAL INFORMATION

No data is available on this product.

SECTION 13- DISPOSAL CONSIDERATIONS

Disposal method:
Discarded product is not a hazardous waste under RCRA, 40 CFR 261.
Empty container retains product residue. Observe all hazard precautions. Do not distribute, make
reuse empty container except for storage and shipment of original product.
Remove all product residue from container and puncture or otherwise destroy empty

SECTION 14- TRANSPORT INFORMATION

Department of Transportation:
TDG (Transportation of Dangerous Goods): Not regulated
JEECHEM 186 Page 3 of 4
24 Madison Road, Fairfield, New Jersey 07004, USA
Tel: 800-771-JEEN (5336), Tel: 973-439-1401, Fax: 973-439-1402,
email: info@jeen.com , Website: www.jeen.com