Jeen International msds JEECHEM 1450 Page 1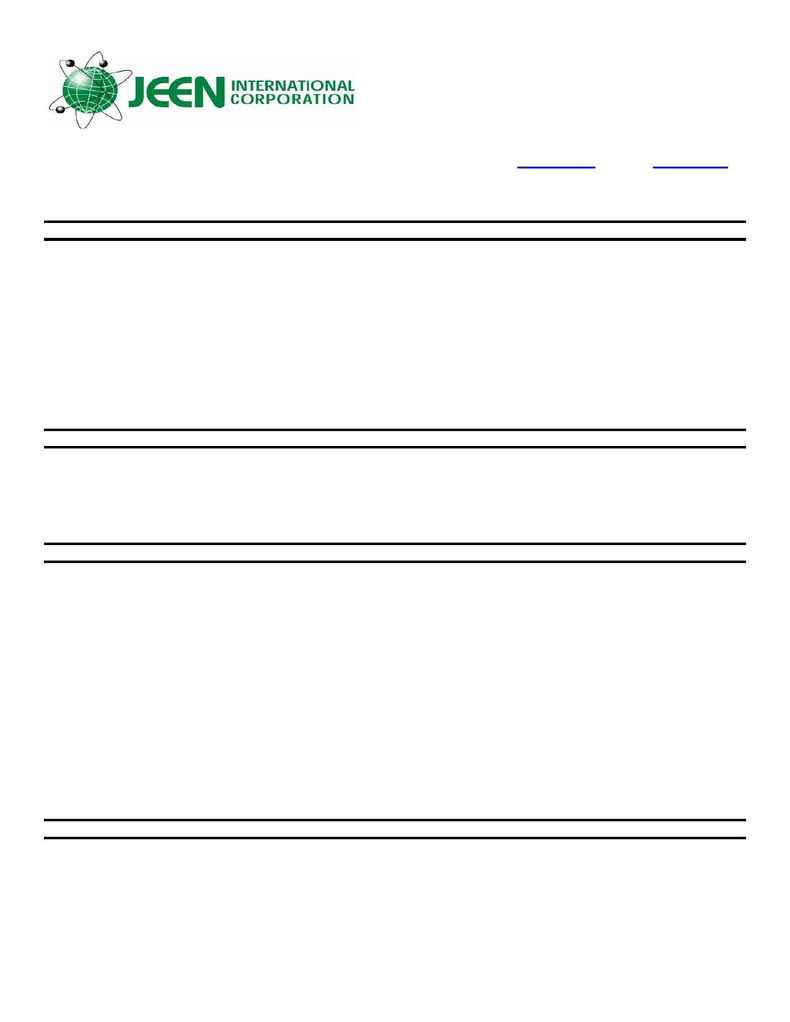 MATERIAL SAFETY DATA SHEET
SECTION I - MATERIAL AND MANUFACTURER IDENTIFICATION
Chemtrec Emergency Telephone No.: 800-424-9300
Manufacturer's Name:
JEEN INTERNATIONAL CORPORATION
Chemtrec International Telephone No.: 703-527-3887
(Collect Calls Accepted) Date Prepared: 12/29/00

Product Number/Trade Name:
JEECHEM 1450 NF
SECTION II - COMPOSITION/INFORMATION ON INGREDIENTS

COMPONENT NAME:
If this table is blank, then this product does not contain any regulated substances.

See Section VIII for exposure guidelines and Section XV for State Right to know Information


SECTION III - HAZARDS IDENTIFICATION

EMERGENCY OVERVIEW:
No hazards in normal industrial use. Use good hygienic practices.

Hazardous Material Identification System (HNMIS) Rating:
HELTH

Potential Health Effects
Eye
Dust powder may irritate eye tissue.
No hazard in normal industrial use. This product may cause irritation to the skin.
Not likely route of entry
Dusts of this product may cause irritation of the nose, throat, and respiratory tract.
may result in kidney and liver damage.

Chronic Effects:
Carcinogenicity:
SECTION IV - FIRST AID MEASURES
EYES:
Immediately flush eyes with plenty of water for at least 15 minutes.
SKIN:
For skin contact, Wash immediately with soap and water.

INGESTION:
If the material is swallowed, get immediate medical attention advice.

INHALATION:

If not breathing, give artificial respiration, preferably mouth-to-mouth. If breathing is

NOTES TO PHYSICIAN:
Provide general supportive measures and treat symptomatically.
24 Madison Road, Fairfield, New Jersey 07004, USA
Tel: 800-771-JEEN (5336), Tel: 973-439-1401, Fax: 973-439-1402,