Jeen International msds JEECHEM 1450 Page 4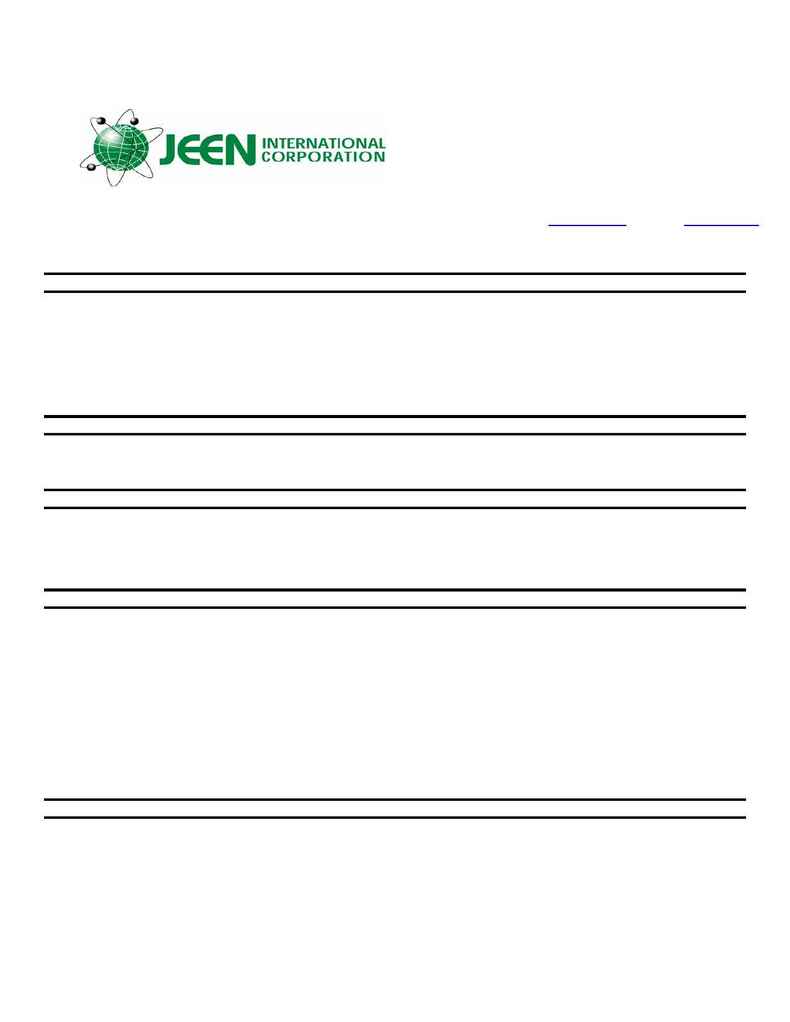 MATERIAL SAFETY DATA SHEET
SECTION XI - TOXICOLOGICAL INFORMATION CONTINUED.....
CARCINOGENICITY
CHEMICAL NAME DATA AGENCY
No limits established for this product.
LD50 ORAL for product:
SELECTED LD50's for ingredients:
Polythylene glycolOral LD50 Rat : 28gm / kg; Oral LD50 Mouse : 34gm / kg; Dermal LD50 Rabbit :>20 gm / kg
MEDICAL CONDITIONS AGGRAVATED BY EXPOSURE: No information available.
ROUTE OF ENTRY: Routes of entry for solids and liquids include eye and skin contact, ingestion and inhalation.
SECTION XII - ECOLOGICAL INFORMATION
ECOTOXICOLOGICAL INFORMATION
ENVIRONMENTAL INFORMATION
BIOLOGICAL OXYGEN INFORMATION None determined
CHEMICAL OXYGEN DEMAND (COD) , g/g None determined
SECTION XIII - DISPOSAL CONSIDERATIONS
Wastes must be tested using methods describe in 40 CFR part 261 to determine
definitions of hazardous wastes.
Clean up and dispose of waste in accordance with all federal, state, and local
Disposal of Empty Container /
Dispose of waste material according to local, state, federal, and Provincial Environmental
SECTION XIV - TRANSPORTATION INFORMATION
DOT SHIPPING INFORMATION
Proper Shipping Name
Not regulated in transportation
Reportable Quantity (RQ lbs)
Shipping Name, if RQ shipment
Emergency Response Guidebook Not applicable
INTERNATIONAL INFORMATION
PROPER
SHIPPING
NAME
IMO
Not regulated in transportation
IATA / ICAO
Not regulated in transportation
Marine Polutant
SECTION XV - REGULATORY INFORMATION

TOXIC SUBSTANCES CONTROL ACT: This product is listed on the U.S EPA TSCA Inventory.

INTERNATIONAL CHEMICAL INVENTORIES:
All of the components of this product are listed on the following chemical inventories:
DSL
24 Madison Road, Fairfield, New Jersey 07004, USA
Tel: 800-771-JEEN (5336), Tel: 973-439-1401, Fax: 973-439-1402,