Jeen International msds JEECHEM 1450 Page 3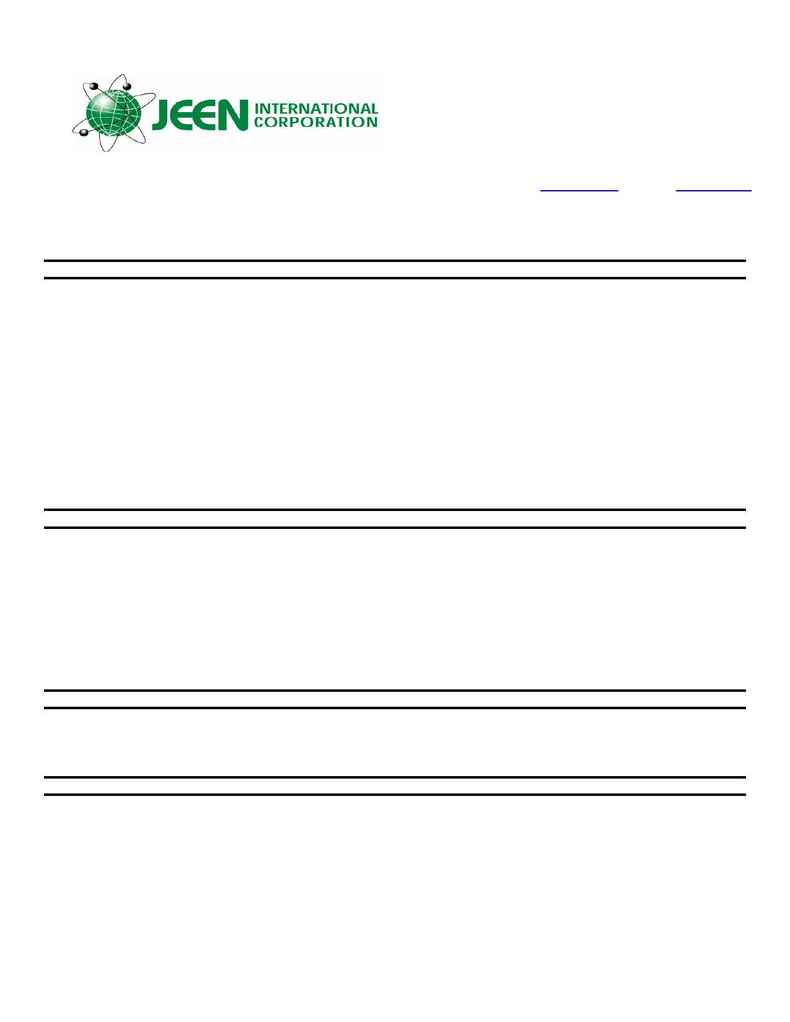 MATERIAL SAFETY DATA SHEET
SECTION VIII -EXPOSURE CONTROLS / PERSONAL PROTECTION
ENGENEERING CONTROLS:
Provide adequate local exhaust ventilation to maintain worker exposure limits.

PERSONAL PROTECTIVE EQIPMENT:
EYE / FACE PROTECTION
Wear chemicals goggles or full face shield.
Normal work clothing (long sleeved shirts and long pants) is recommended.
A respiratory protection program that meets OSHA's 29 CFR 1910.134 and
be followed whenever there may be potential
EXPOSURE LIMITS:

CHEMICAL NAME
CAS #
PERCENT
LIMITS
AGENCY
No limits established for this
product.

SECTION IX- PHYSICAL AND CHEMICAL PROPERTIES
FREEZE POINT (DEGREES C ) 50
MELTING POINT (DEGREES F)
Not information available
SECTION X - STABILITY AND REACTIVITY
CHEMICALS STABILITY: Stable under normal conditions.
CONDITIONS TO AVOID: none Known
HAZARDOUS DECOMPOSITION: None known
PRODUCTS:
HAZARDOUS POLYMERIZATION: Will not occur.
SECTION XI - TOXICOLOGICAL INFORMATION
ACUTE EFFECTS
EYE EFFECTS Dust powder may irritate eye tissue
SKIN EFFECTS No hazard in normal industrial use. This product may cause irritation to the skin.
ACUTE ORAL EFFECTS No likely route of entry.
(INGESTION)
ACUTE INHALATION EFFECTS Dust of this product may cause irritation of the nose, throat, and respiratory tract.
SUBCHRONIC EFFECTS Chronic overexposure may result in kidney and liver damage.

CHRONIC EFFECTS
MUTAGENICITY No data available for this product.
TERATOLOGY No data available for this product.
REPRODUCTIVE AND No data available for this product.
DEVELOPMENTAL TOXICITY
24 Madison Road, Fairfield, New Jersey 07004, USA
Tel: 800-771-JEEN (5336), Tel: 973-439-1401, Fax: 973-439-1402,