Jeen International msds CARROT OIL Page 1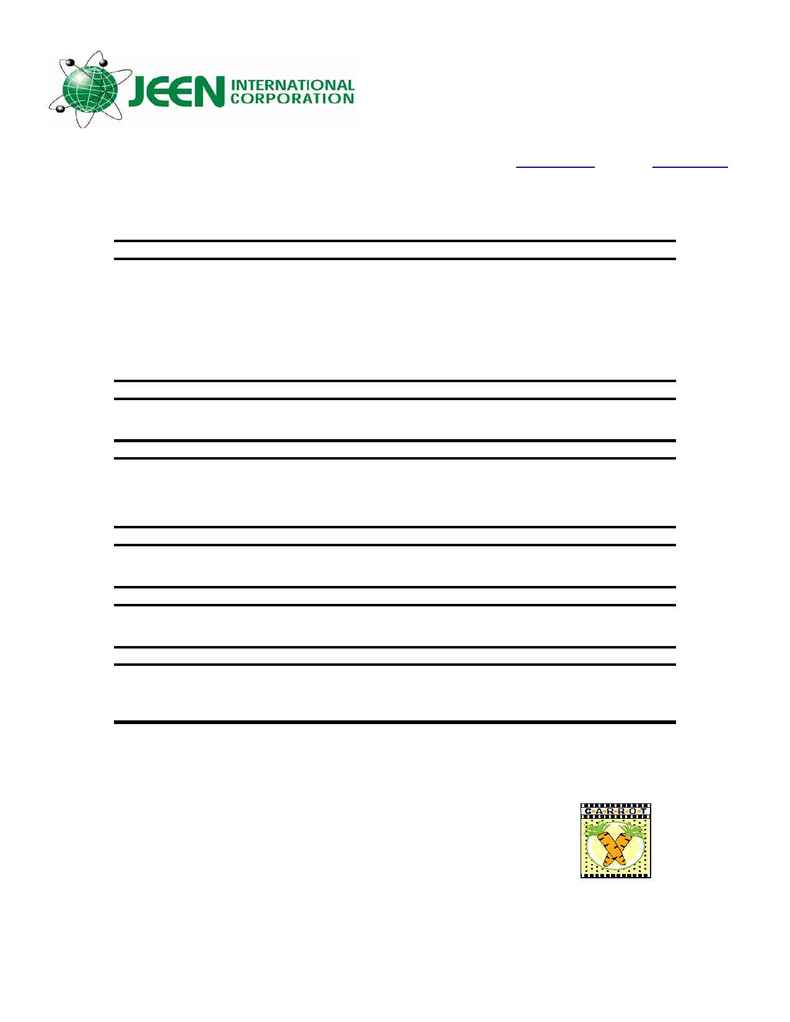 MATERIAL SAFETY DATA SHEET
Section 1 ­ Company & Product Identification

Issued by:
JEEN International Corporation
Chemtrec Emergency Tel.# 800-424-9300
*Chemtrec Int'l Emergency Tel.# 703-527-3887
*(Collect Calls Accepted)
Carrot Oil
Section 2 ­ Fire/Explosion/Reactivity Data
Section 3 ­ Health Hazard Data

This product has not been classified as a health hazard. It is not listed as a carcinogen by NTP (National
Toxicology Program) or IARC (International Agency for Research on Cancer). Also, it is not regulated as a
carcinogen by OSHA (Occupational and Safety and Health Administration).

Section 4 ­ Protective Information
Section 5 ­ Emergency First Aid Procedures
Section 6 ­ Waste Disposal Method

Dispose in accordance with Local, State or Federal regulations.



The information in this MSDS was obtained from current and reliable sources and is furnished without
warranty of any kind. Product users should make independent judgements as to application of this
information to protect the health and safety of employees.


Page No. 1 of 1 ­ MSDS ­ Carrot Oil
24 Madison Road, Fairfield, New Jersey 07004, USA
Tel: 800-771-JEEN (5336), Tel: 973-439-1401, Fax: 973-439-1402,