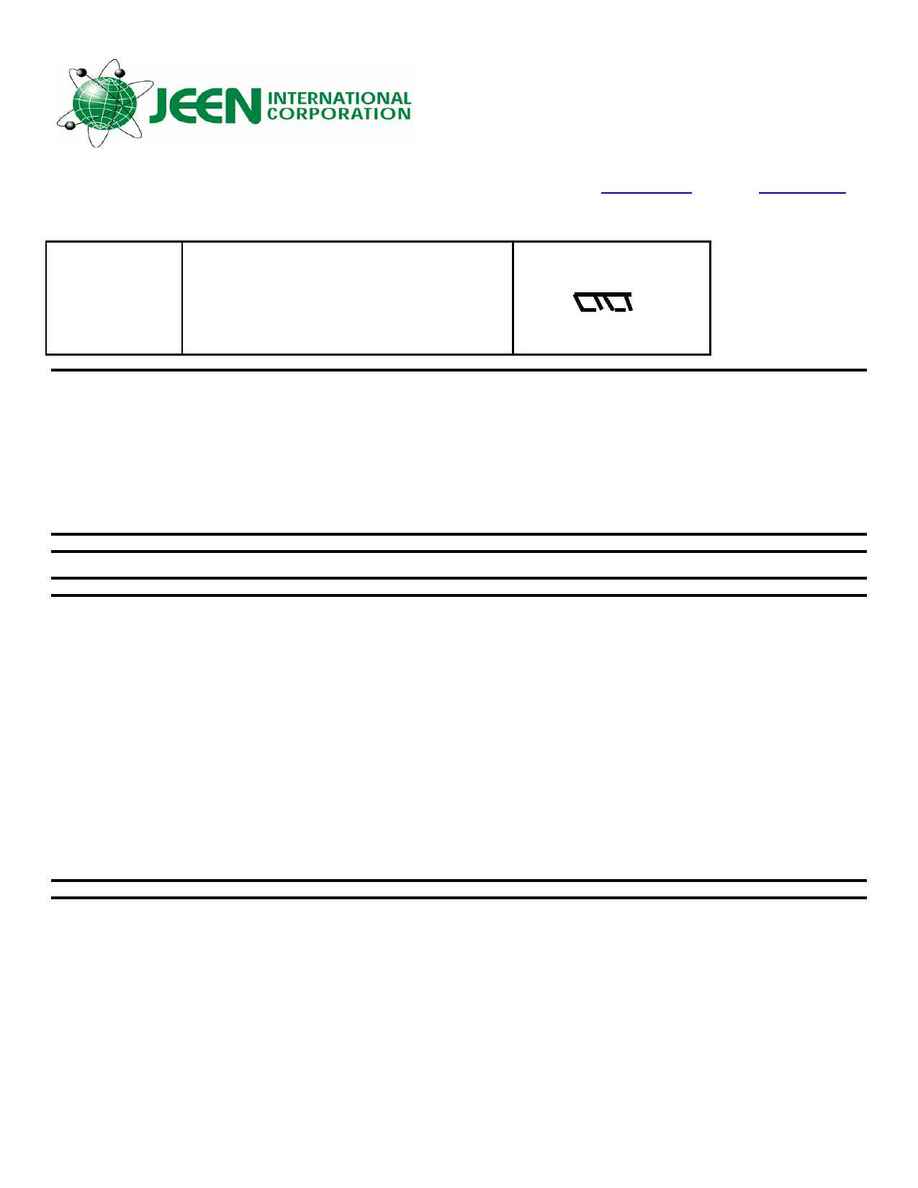 MATERIAL SAFETY DATA SHEET
Health Hazard 0
Fire Hazard 1
Reactivity 0

*= Chronic Health
Hazard
Note: Read an understand Material Safety Data Sheet
before handling and disposing of this product and pass this
information on to employees, customers, and users of this
product.
This product is covered by the OSHA Hazard
Communication Standard and this document has been
prepared in accord with the MSDS regulations.
SECTION 1 - CHEMICAL PRODUCT AND COMPANY IDENTIFICATION
Issued by:
JEEN INTERNATIONAL CORPORATION Chemtrec Emergency Telephone # 800-424-9300
24 Madison Road
Chemtrec International Telephone # 703-527-3887

Trade Name
Aloe Vera Oil Extract
Food-grade. Light White Mineral Oil: NF Light Mineral Oil; USDA registered "3H" Food Release Agent and
"H-1" Lubricant for Use in Food Processing Plants. Kosher and Pareve Certified by the Union of Orthodox Jewish Congregations of
America.
White Mineral Oil (Petroleum)
SECTION 2 - COMPOSITION
Component Name
CAS Number
Carcinogenic Listing
Concentration Wt%
WHITE MINERAL OILP(PETROLEUM)
SECTION 3- HAZARDS IDENTIFICATION
EMERGENCY OVERVIEW
Signal Word
Not expected to present a hazard under anticipated conditions of use!
Not intended for human ingestion! DO NOT INDUCE VOMITING since aspiration into the lungs may cause
lipoid pneumonia! Potential slipping hazard on smooth, hard walking area.
Ecological effects testing has not been conducted on this product. If it were spilled , no significant detrimental effects would be expected
to occur.
POTENTIAL HEALTH EFFECTS
Routes of Exposure
Skin and eye contact.
Signs and Symptoms of Acute Exposure
No significant adverse effects are expected to occur upon short-term exposure.
No eye contact is expected to occur from short-term exposure. This is based upon animal test results for similar products with higher and lower
viscosities.
No skin irritation is expected to occur upon short-term exposure. This is based upon animal test results for similar products with higher and
lower
viscosities.
If swallowed, no significant adverse health effects are expected to occur from short -term exposure. However, ingestion may be irritant to
the
digestive tract and might case a laxative effect. Aspiration into the lungs might cause lipoid pneumonia.
Chronic Health Effects Summary Conditions Aggravated by Exposure
Target Organs
Please refer to Section 2 for the identification of components, if any, which have been identified as having carcinogenic potential.
SECTION 4 - FIRST AID MEASURES
Inhalation:
Vaporization is not expected at ambient temperatures. This material is not expected to be an inhalation problem under anticipated condition of use. In
case
of overexposure, move the person to fresh air.
Flush eyes with clean, low-pressure water for at least 15 minutes, occasionally lifting the upper and lower eyelids. If pain or redness persists after
flushing,
obtain medical attention.
Remove by wiping the oil off the skin; and then, wash skin thoroughly with plenty of mild soap and water. Remove contaminated clothing and
clean it before reuse. Discard contaminated leather gloves and shoes.
Swallowing less than a half -cup is not expected to cause harm. If ingested, DO NOT INDUCE VOMITING! If irritation, discomfort, or vomiting occurs,
immediately obtain medical attention.
24 Madison Road, Fairfield, New Jersey 07004, USA
Tel: 800-771-JEEN (5336), Tel: 973-439-1401, Fax: 973-439-1402,