Galil Motion Control ethernet horizons Page 1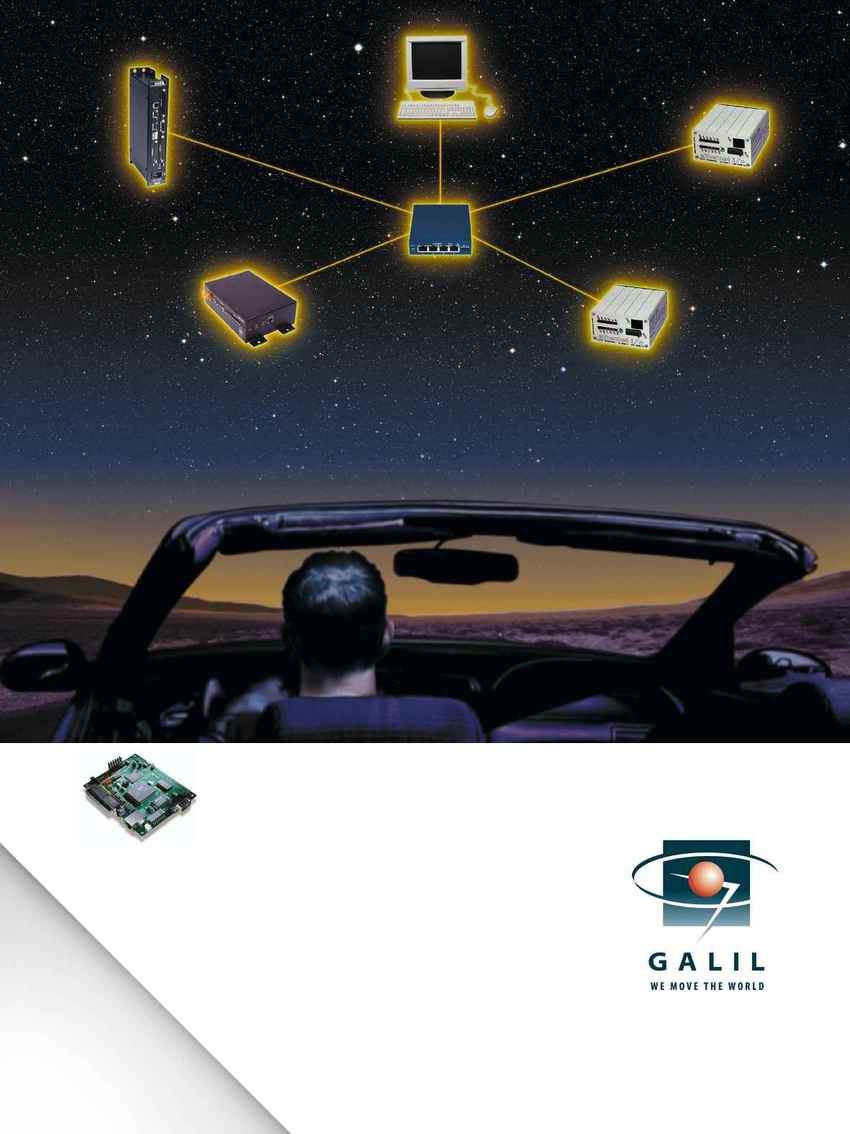 Galil's Ethernet Motion Controllers
800-377-6329
Fax 916-626-0102
email: galil@galilmc.com
www.galilmc.com
Combine the high performance of Galil's easy-to-use motion controllers with Ethernet-TCP/IP
connectivity and just imagine the possibilities. Like faster, more efficient communications--
even from afar. Less wiring. Expanded I/O. How? Ethernet expands the capabilities of Galil's
powerful controllers by linking motion controllers, I/O devices, PCs, PLCs
and MMIs on a standard Ethernet LAN. And, with multi-master/multi-slave capability,
Galil controllers can now talk directly with multiple computers and I/O devices.
In an Ethernet universe, Galil's star performers include the compact single-
and dual-axis DMC-1400 series and the full-featured one to eight axes DMC-2100
series. Our newest star is the two-axis DMC-3425 for distributed motion sys-
tems. It enables one master DMC-3425 to command three other DMC-3425
controllers--creating a virtual 8-axis controller that frees your host com-
puter from the complex tasks of motion coordination.
With over 250,000 controllers precisely controlling step and
servo motors across the universe; and with modes of motion
ranging from linear/circular interpolation to electronic
gearing and eCAM, Galil is your final destination for
Ethernet motion control solutions.
Galil
DMC-2100
Motion
Controller
Galil
DMC-1416
Motion
Controller