Galil Motion Control ethernet emerge Page 1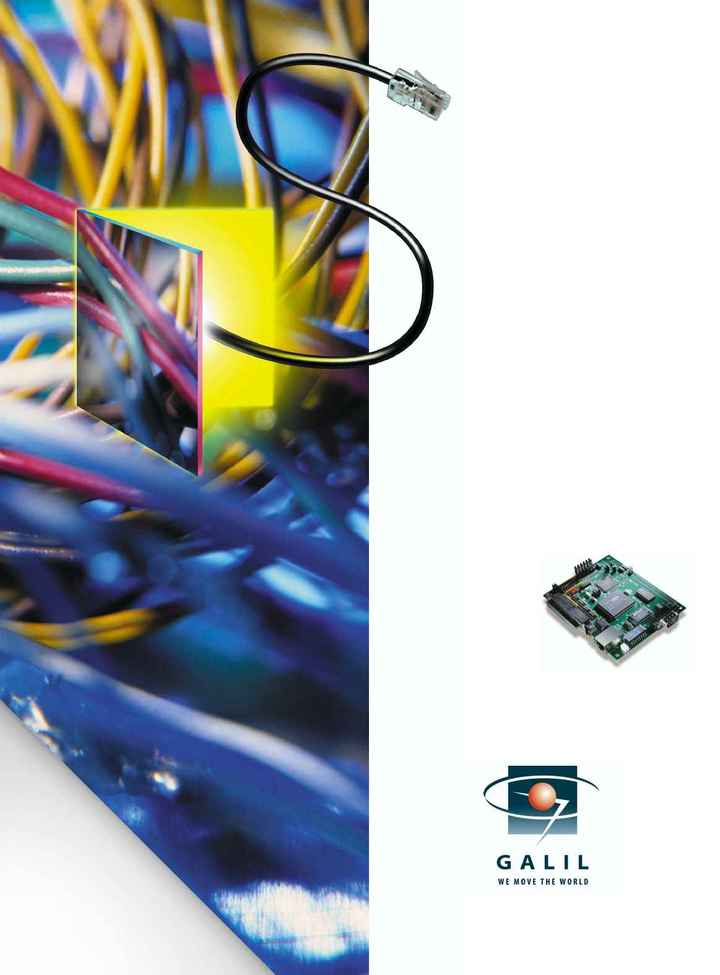 With Galil's Ethernet Controllers
All that long, complex wiring needed
to connect your central motion controller
to motors, encoders and drives can really
tie you up. Galil's new motion controllers
for distributed control systems provide an
How? These one and two axis controllers are
placed real close to your motors and drives­elimi-
nating long and costly wiring. And, because each
controller is linked together using Ethernet/TCP-IP,
it forms an efficient, distributed network for motion
controllers, I/O devices, PCs, PLCs and MMIs.
In addition to eliminating the wiring hassle, Galil's
new Ethernet controllers free your host computer.
For example, Galil's DMC-3425 controller acts as
a master 2-axis controller capable of commanding
three other identical controllers.
This creates a virtual 8-axis
control system freeing the
host PC from the complex
tasks of motion coordination.
With over 250,000 controllers
precisely controlling step and servo
motors worldwide; and with modes of motion rang-
ing from linear/circular interpolation to electronic
gearing and eCAM. Galil is your source for Ethernet
motion control solutions ­ and less wiring!