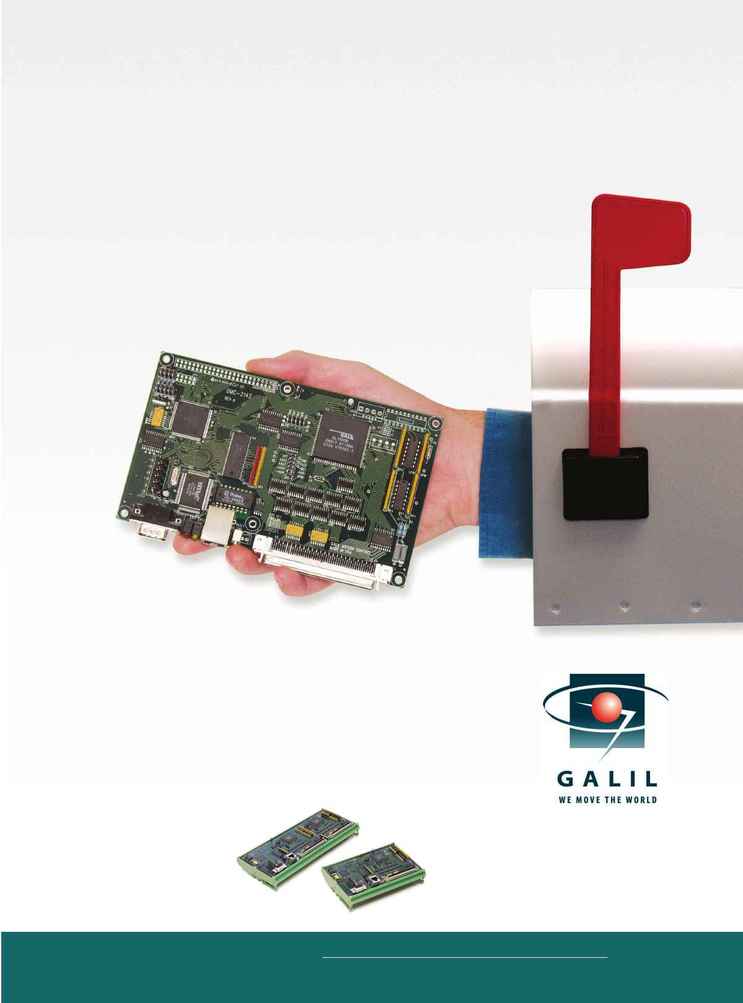 5-8 axes
DIN rail model
1-4 axes
DIN rail model
800-377-6329
Fax: 916-626-0102
email: galil@galilmc.com
www.galilmc.com
S E E C O M P L E T E S P E C S A T :
w w w . g a l i l m c . c o m / d m c 2 1 x 2 . h t m l
Galil's New DMC-21x2 Ethernet Motion Controllers Deliver
Multi-Axis Performance In A Small, Low Cost Card.
1- 4 axes Card-level
4.25
" x 7.0"
or OEMs looking for big time,
multi-axis control in a small-sized,
board-level, low-cost solution, look to Galil's DMC-21x2 Econo Series of motion
controllers. Typically priced at 50% less than full-featured standalones, these
compact controllers deliver virtually the same high performance as Galil's DMC-21x0
Optima Series 32-bit, microprocessor-based controllers. That means you get
Ethernet 10Base-T with RS232 connectivity, 1-8 axis control of step and servo
motors in any combination of axes, plus various modes of motion such as point-
to-point positioning, jogging, linear/circular interpolation, electronic gearing, ECAM
and contouring. Also, the DMC-21x2 series:
Measures only 4.25" x 7.0" for 1-4 axes, 4.25" x 10.75" for 5-8 axes
Priced at only $200 per axis for the 8-axis version, which lowers
to $125 per axis in quantities of 100
Learn more how Galil's DMC-21x2 Econo
Series lets you work out of the box
and out of the PC while staying
completely in control.
Ready for immediate delivery.