Galil Motion Control blm n 23 Page 1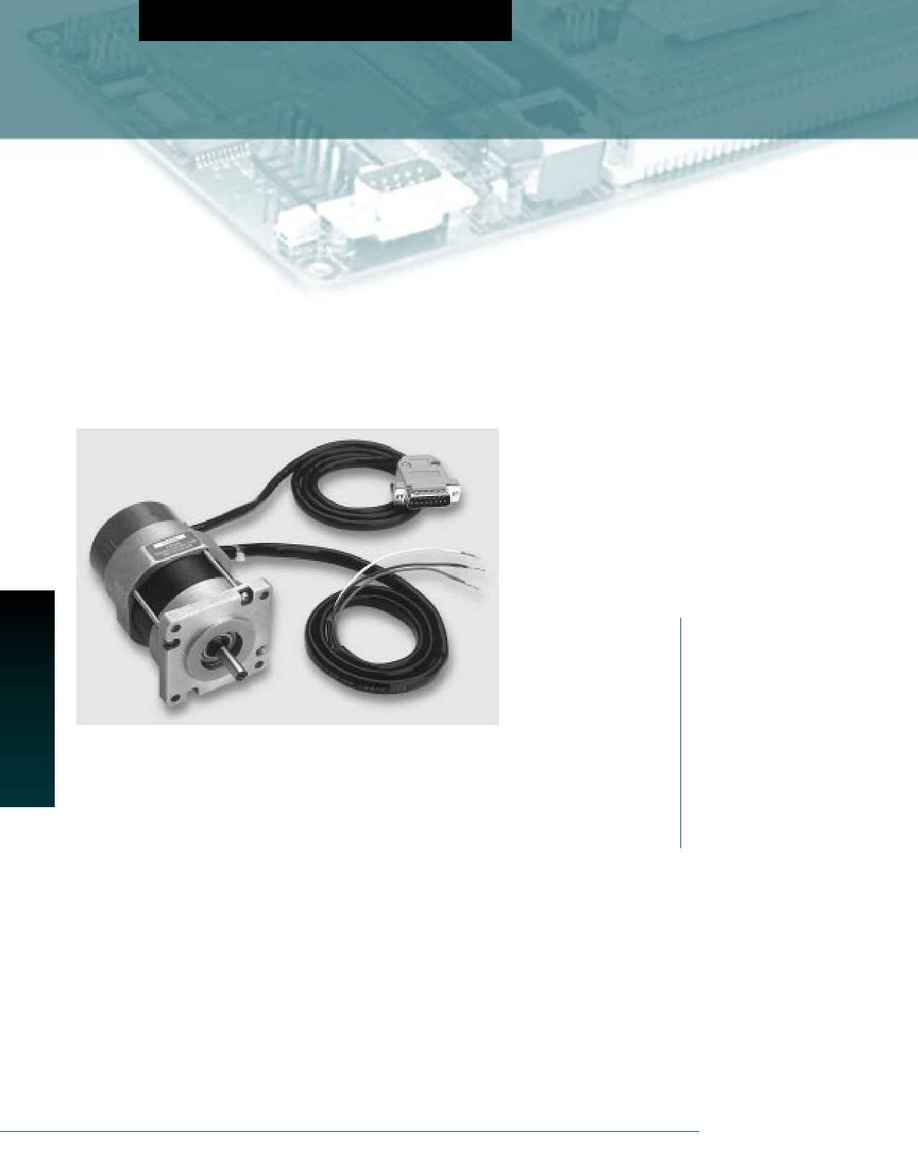 M O T O R S / D R I V E S
The BLM-N23-50-1000 brushless motor with incre-
mental encoder is a low cost, high performance
motor well suited for OEM applications.This motor
has a high torque to inertia ratio making it ideal
for point-to-point applications requiring fast accel-
eration.The BLM-N23-50-1000 provides 46 oz-in of
continuous torque in a Nema 23 frame size package.
BLM-N23-50-1000
Brushless Servo Motor
with Encoder
(15 Pin D-Type Male) with Cable Color Coding:
46 oz-in continuous torque; 286 oz-in peak torque
4 amp continuous current; 48 Volts for 5500 rpm
maximum speed
Small size: Nema 23 frame with 3.7 inch length
High torque-to-inertia ratio for fast acceleration and high
response point-to-point applications
High-energy,rare earth permanent magnet (samarium
cobalt) for extended life,high power rates,and a wider
operating temperature range
Extremely low cogging and smooth low speed performance;
accurate motion profiling at all speeds
1000 line differential quadrature encoder with differential
hall sensor outputs and shielded cable
Connectorized for Galil's AMP-205x0 and AMP-195x0
amplifiers when ordered with these products
Differential Quadrature Incremental Encoder
Resolution: 1000 lines, with index pulse
Input Power: 5VDC +/-10% at 120 mA max
Output Signals: Line Driver ET7272 (20 mA maximum sink
or source per output channel)
Maximum Acceleration: 100000 rad/sec
Maximum Velocity: 12000 RPM max
Operating Temperature: -40 °C to 85 °C
Storage Temperature: -40 °C to 120 °C
Relative Humidity: 90% non-condensing
* Effective June 2003: Please note this pin configuration differs from prior versions.
MO
TORS / DRIVES
78
www.galilmc.com / Galil Motion Control, Inc.