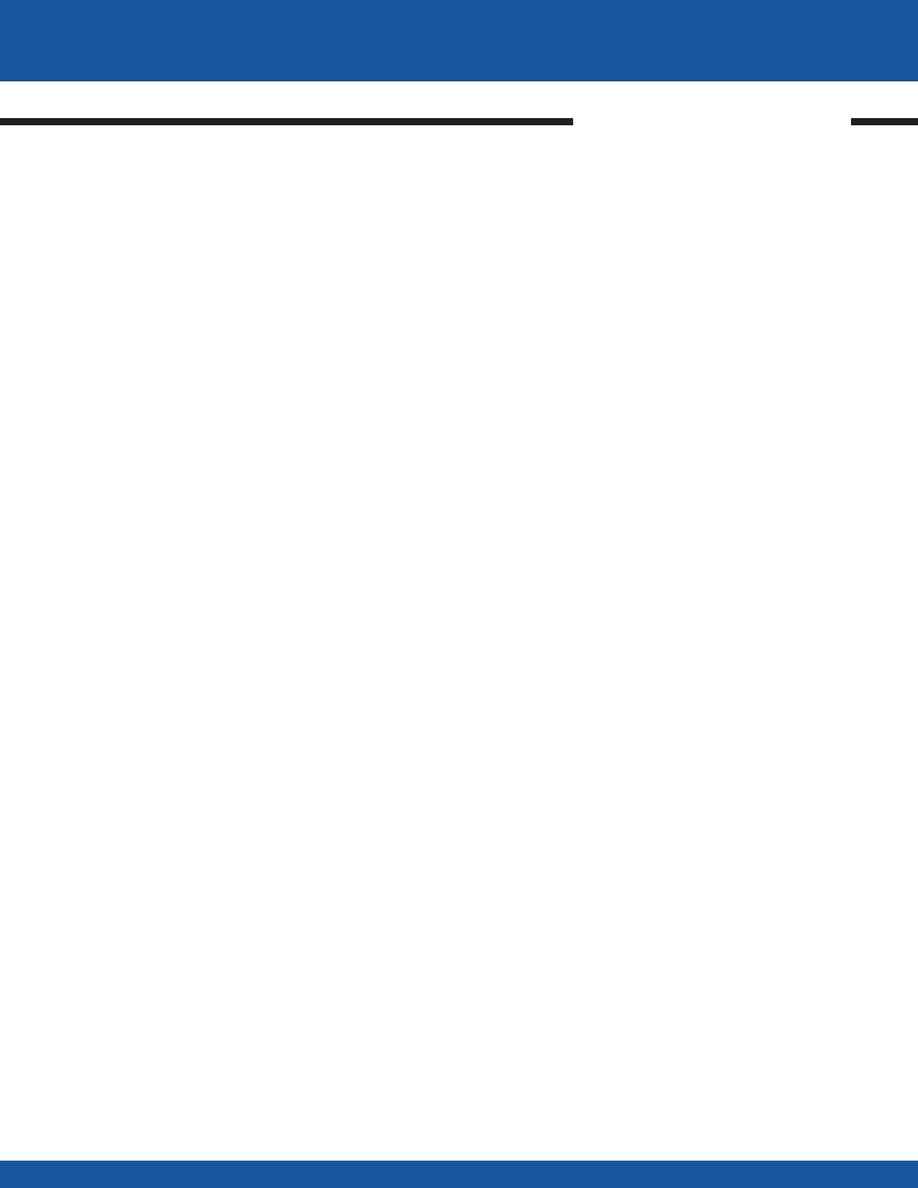 PERFORMANCE
Servo loop cycle time:
DMC-1510: 250 µsec
DMC-1520: 375 µsec
DMC-1530: 500 µsec
DMC-1540: 500 µsec
DMC-1550: 625 µsec
DMC-1560: 750 µsec
DMC-1570: 875 µsec
DMC-1580: 875 µsec
Block execution time: In contour mode,
up to 1000 blocks (moves)/sec with
full trajectory calculation
Position accuracy: ±1 quadrature count
Velocity accuracy:
Long-term: phase-locked, better
Short-term: system dependent
Synchronization: All axes in the same
unit are perfectly synchronized and
share the same servo cycle. All cards
sharing synchronization signal are
perfectly synchronized in the same
servo cycle.
Position capture accuracy: 25 µsec with
optoisolation; .1 µsec if by-pass
optoisolation.
PARAMETER RANGES
Position range: ±2,147,483,647
counts/move; automatic rollover;
no limit in jog or vector modes.
Velocity range: Up to 8,000,000
Accel/decel: 1,024 to 67,107, 840 c/sec
Error limit: ±32,767 counts
Gear ratio: ±127.9999
Filter constants: Kp: 0 to 1023.875
Kd: 0 to 4095.875
Ki: 0 to 2047.875
Motor command resolution: 16 bits or
Step motor control mode: Full, half or
Step pulse frequency: 2,000,000 pulses/sec
Number of variables: 254
Array size: 8000 elements in up to 30
Memory size: 1000 lines
MECHANICAL
Dimensions: 13" high
Weight: 6 lbs.
INPUTS/OUTPUTS
Feedback: Two channels of A/B quad-
rature per axis with third channel
for index. In servo mode, includes
auxiliary encoder inputs for each
axis. Single-ended or differential.
Can be configured for quadrature,
pulse and direction, or from ana-
log inputs.
General purpose inputs:
DMC-1510 thru 1540: 8 optoisolated
DMC-1550 thru 1580: 24 total
inputs (16 optoisolated, 8 TTL)
General purpose outputs:
DMC-1510 thru 1540: 8 TTL outputs
DMC-1550 thru 1580: 16 TTL outputs
General purpose analog inputs: 7 Inputs;
±10 V, 12-bit resolution (16-bit
optional)
Dedicated inputs per axis: Forward and
reverse limits, high-speed position
latch, home.
Dedicated outputs per axis: Analog motor
command, pulse and direction,
amplifier enable, encoder output
compare.
Axes: 1, 2, 3, 4, 5, 6, 7 or 8 axes
AVAILABLE POWER TO DRIVE
EXTERNAL DEVICES
OPERATING TEMPERATURE
0° to 70° C
COMMUNICATION INTERFACE
Selectable communication speed: 300, 1200,
4800, 9600, 19200, 38400 bps
Handshake: Hardware or none
Continued on the next page
M O T I O N C O N T R O L L E R S
DMC-1500 Stand-alone RS232 Controller