ETA-USA mdt 42 3x pr Page 1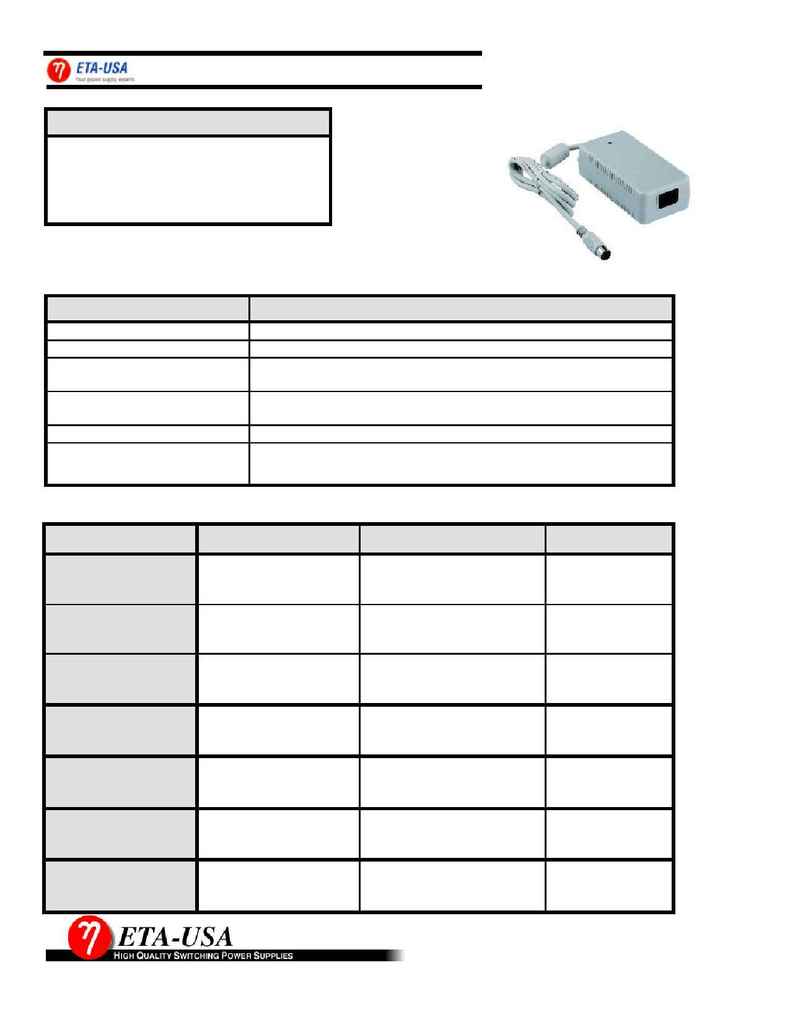 ETA-USA Tel: 408-778-2793 Fax: 408-779-2753 e-mail: sales@eta-usa.com
1) INPUT
Description
The input AC Current @90V with rated output load =< 1.35A
No load input current and watts The Input AC current @230V without output load =< 200Ma
True RMS input power @230V without load at the output =< 4W.
The inrush current will not exceed 30A at 230VAC input, cold start,
The efficiency is minimum at least 75% while measuring at nominal line
2)
OUTPUT
Model No.
Output Voltage
Max. Output Current
Total Regulation
GENERAL SPECIFICATION
MDT42-3X-PR is a Single output, 50 watts
continuous, Desktop switching power
supply for medical technology equipment.
42 WATT
Desktop type switching power
supplies for Medical Equipment
MDT42-3X-PR SERIES