ETA-USA dtc 80 sx w Page 1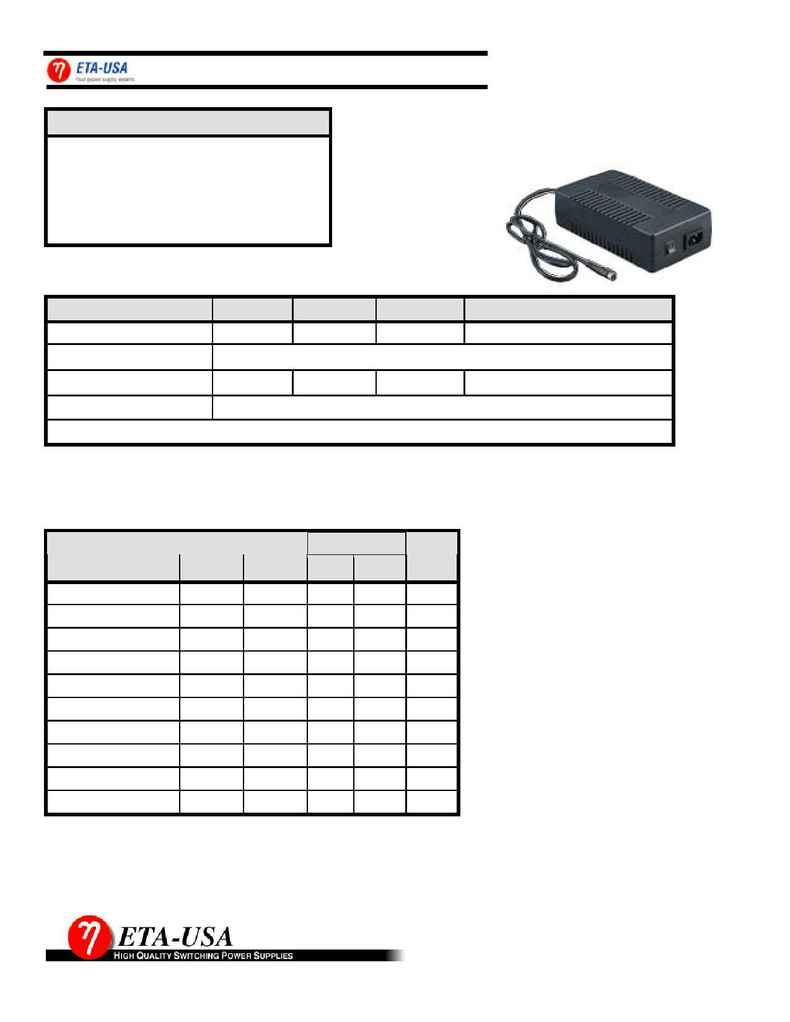 ETA-USA Tel: 408-778-2793 Fax: 408-779-2753 e-mail: sales@eta-usa.com
1) INPUT
Description
Min.
Nominal
Max.
Condition
115VAC at full load (DC Conversion)
EMI: FCC Class B; CISRP22 Class B; EN 55022 Class B
2) OUTPUT
* Voltage Regulation:
3%
*Hold up time:
10ms typical at full load @ 115VAC
NOTE: 1. Peak to Peak with 20MHz bandwidth and 10uF in parallel with a 0.1uF capacitor.
2. CV-Constant Voltage: +5V~+13.8V/80W
GENERAL SPECIFICATION
This specification describes the
performance characteristics of a grounded,
single phase, 80 Watts MAX., Single
Output Switching Adapter defines the
world wide safety requirements and EMC
80 WATT
SINGLE OUTPUT SWITCHING
ADAPTOR
DTC80-SX-W SERIES