ETA-USA wrg sx u Page 1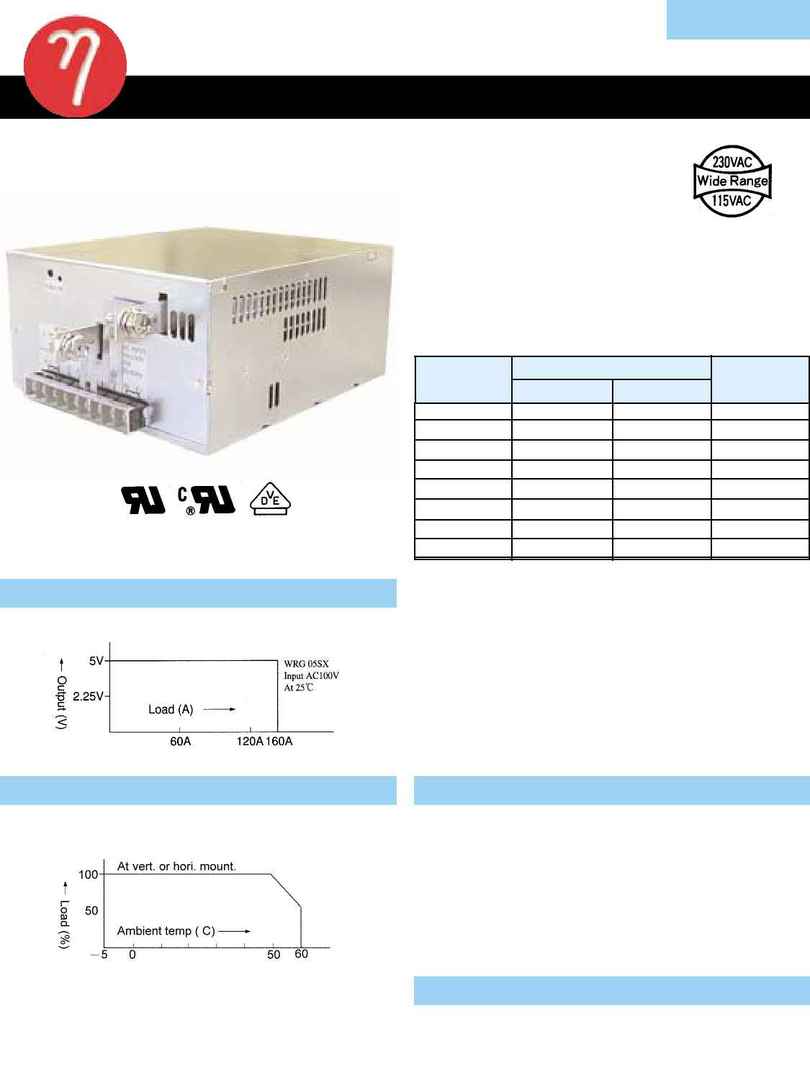 H i g h Q u a l i t y S w i t c h i n g P o w e r S u p p l i e s
1. Smallest size 200(L)X170(W)X93(H)mm
2. Reasonable Price
3. Safety: Approved to UL,VDE,CSA(except for WRG
4. Noise EMI : Based on VDE0871 class B
5. Input 85~132V / 170~264Vac with internal Automatic
6. MTBF : 37,000 hrs. (at 40 *C)
Intelligence Equip., Communicators, Industrial Control
Machines, Instruments.
This series are single output and high power ( 600W )
switching power supplies, which were developed for the
use in the world wide input ranges of 85~132Vac & 170~
264Vac with change of internal automatic selector and this
switching power supply being remarkably miniature size
and high efficiency, are available in this series.
Safety standards of UL, CSA and VIDE are already
approved, conducted noise meets to FCC class B and VD
E0871 class B.
We can offer various types of output voltage example.
input 115/230 VAC wide range, approved to international safety standards