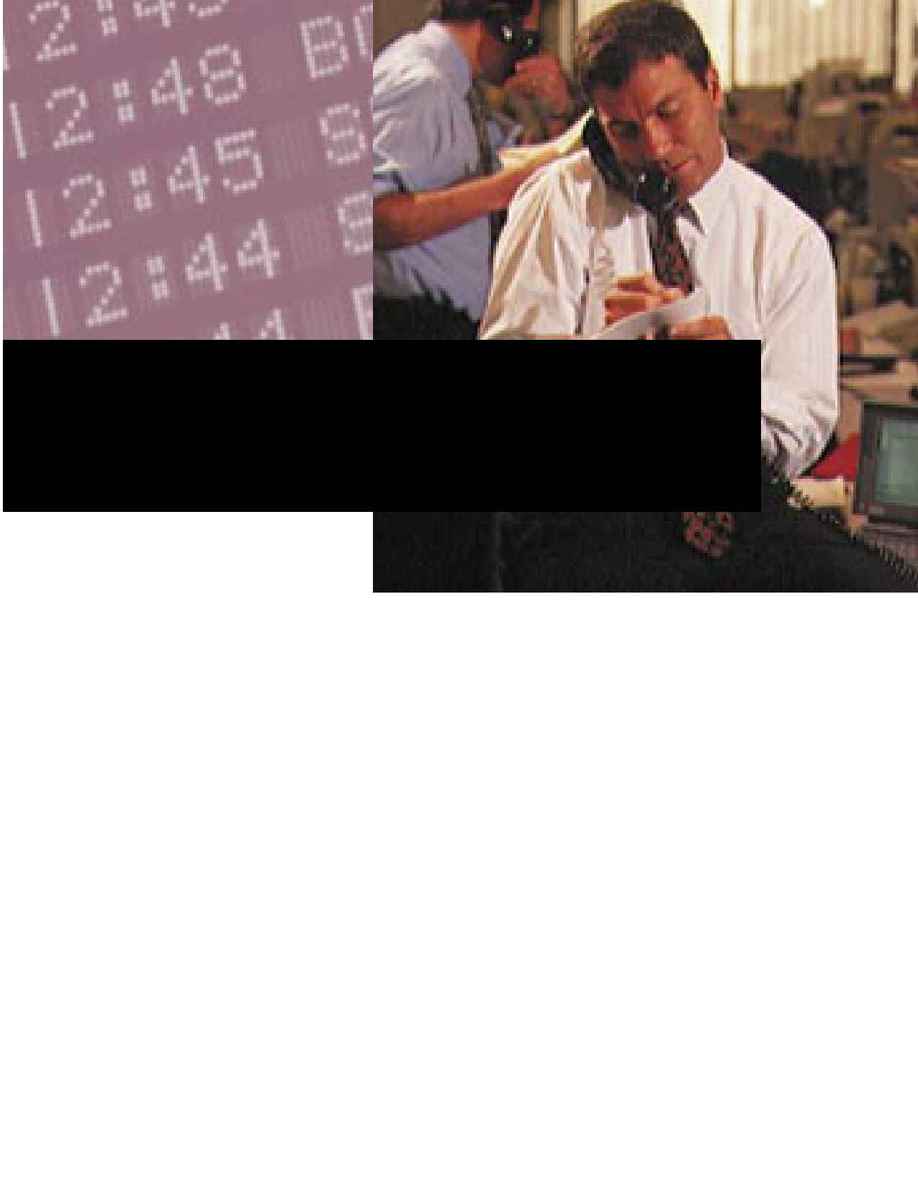 criteria as the quality of your interaction with your colleagues,
your cooperation in the use of other departments in the
Firm and your commitment to the Firm's long-term goals.
WHAT KIND OF SALES AND TRADING TRAINING
PROGRAM IS OFFERED?
Sales and Trading Trainees spend the first four months at
the Firm in Salomon's In-House Training Program. The
training sessions are taught by Salomon professionals in
two distinct phases. The program is designed to introduce
the Trainees to:
· The Industry
· The Firm -- which includes our management, our products,
our people and our philosophy of doing business
· The Global Securities Markets
The Salomon Production Training Program includes
7 weeks of classroom training and product orientation.
Trainees from the Americas, Europe and the Pacific Rim
will form lasting relationships and contacts because they
will work alongside their colleagues in Investment Banking
and Research.
The Sales and Trading Training Program includes 10 weeks
of specialized instruction in all different aspects of Sales
and Trading. The Trainees will understand the full range
of products and services that we offer our clients. This
overview will help them decide which areas of the business
they would most like to pursue.
HOW CAN YOU TELL IF THIS IS THE RIGHT
CAREER CHOICE
?
You can test the waters by participating in our Summer
Intern program for MBA candidates. The summer pro-
gram gives you a chance to evaluate us, and gives us a
chance to evaluate you. Is this the right business for you
to be in? Is Salomon the right firm for you? We will
give you formal and informal feedback to help you decide.
HOW IS THE SUMMER INTERN PROGRAM STRUCTURED
?
Graduate students accepted into the Sales and Trading sum-
mer intern program work alongside Salomon's full-time
employees in virtually every product area. At first, Interns
work for one specific desk. After becoming more familiar
with the Firm, they rotate out to work at different desks, with
22
"One of the distinguishing aspects of Salomon is the training it provides for new professionals."
James Forese, a Managing Director in Fixed-Income Syndicate, joined Salomon in 1985 after graduating from Princeton University with a degree in
Electrical Engineering and Computer Science.