Giant bicycles images upload uk general 2001 AC Page 5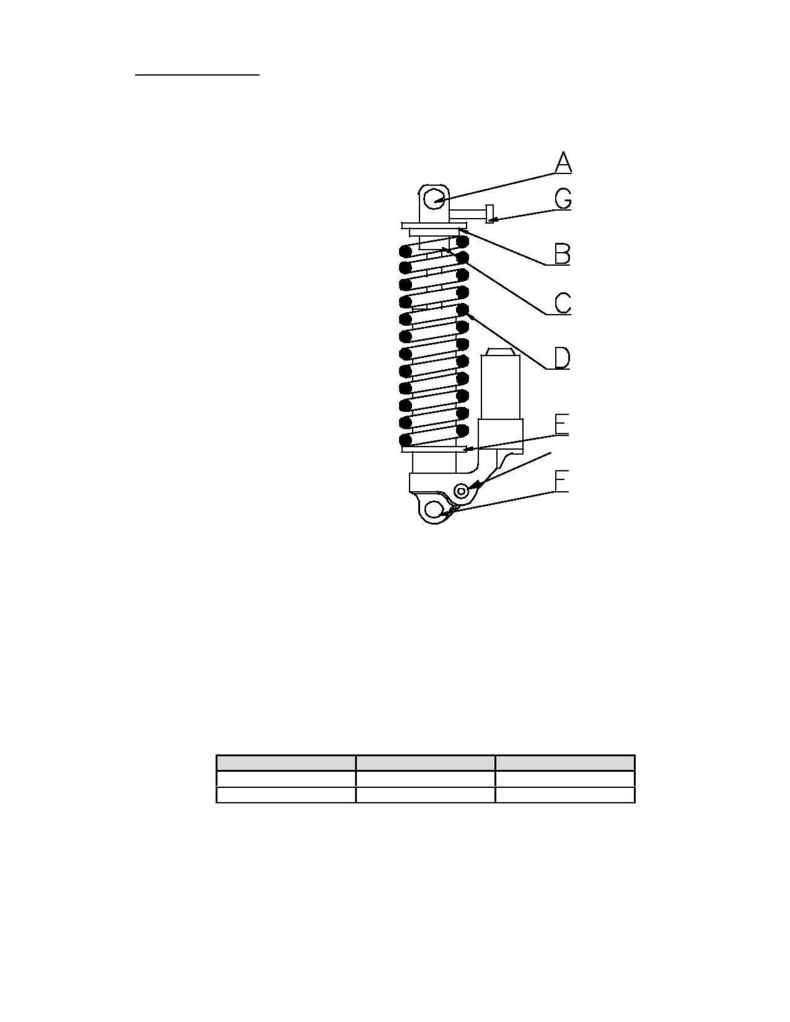 3-2. Coil over shock.
The drawing below shows a coil over type rear shock (Pro Deluxe made by RockShox).
The shock has a pre-load spring to set "SAG" and external knobs to control compression and rebound
settings. The shock has a knurled pre-load adjustment ring to "pre-load" the spring.
Different riders require different performance characteristics from their suspension.
A. Heavier riders need a stiffer spring and more compression damping.
B. Lighter riders need a softer spring and lighter compression damping.
Below is a chart showing the standard spring rates, and the recommended spring rates for different
weight riders.
Frame sizes 17" and 18" come with 500 lbs./in. Springs and frame size 19" with 600 lbs./in.
Softer and stiffer spring rates (50 lbs./in. increments) are available for these rear suspension shocks
either through your authorised Giant dealer or directly from the manufacturer.
If you need to change your spring, contact your local authorised Giant dealer or the Giant importer in
your country.
All Giant AC dual suspension bicycles are equipped with front and rear suspension that offer multiple
adjustment and tuneability. Adjustment of your suspension is subjective and cannot be fully prescribed
by Giant. If you need help, contact your local authorised Giant dealer.
A. Upper eyelet
B. Pre-load spring washer
C. Bumper
D. Pre-load spring
E. Spring pre-load collar
F. Lower eyelet
G. External rebound adjuster
H. Compression adjustment knob