Cannondale Bicycle Corp. SB 2000 07 Page 1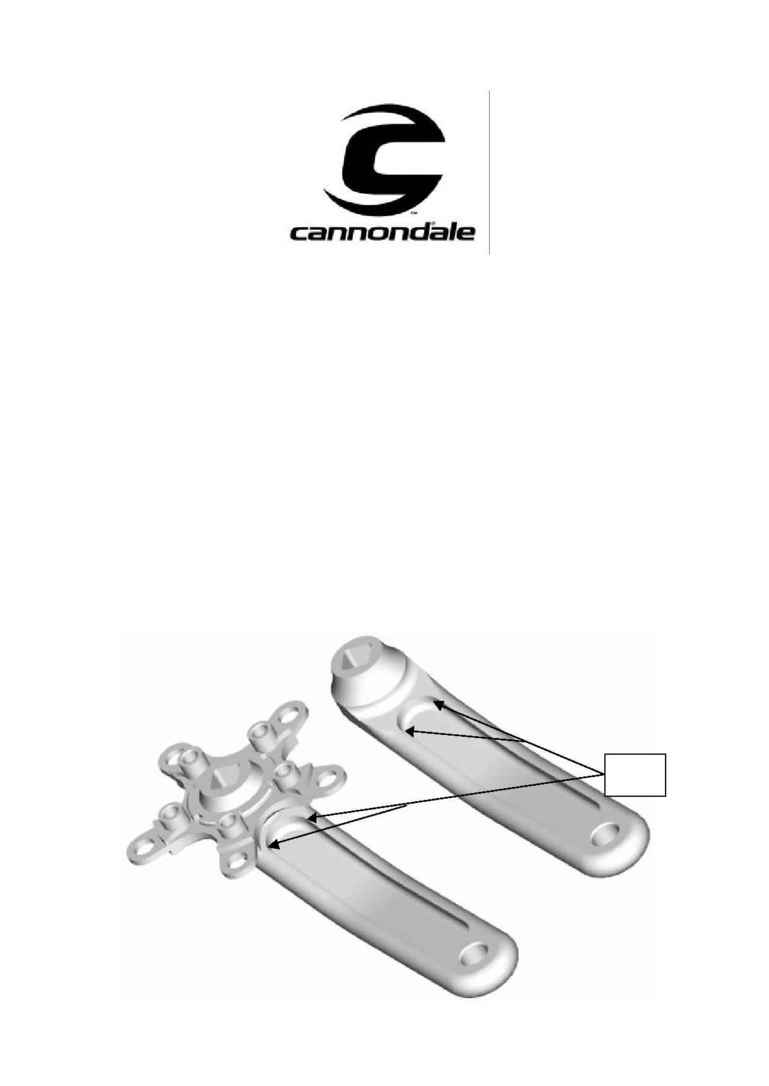 June 2000

To:
From: Cannondale Corporation
Re:
Inspection of CODA Tarantula cranksets
With enough use, Cannondale has seen some of these cranks develop cracks. Such cranks have
reached the end of their fatigue life. Because the cracks develop in one area and are relatively easy to
spot, we want you to know where to look.

Please make it a part of service on any bicycle equipped with CODA Tarantula cranks to inspect the
crank arms for cracks. Clean the inside of the left and right crank arms. Carefully inspect the inside face
of the both cranks, at the end of the pocket which is closest to the bottom bracket spindle. See
If a crack is noted, however small, please do not use the crankset. Please call Cannondale for warranty
replacement at 800 -726-2453. If no crack is noted the crank has more life and can continue to be used.
Sincerely

The Cannondale Corporation
Inspect
here