Cannondale Bicycle Corp. 99b caad 4barrel Page 1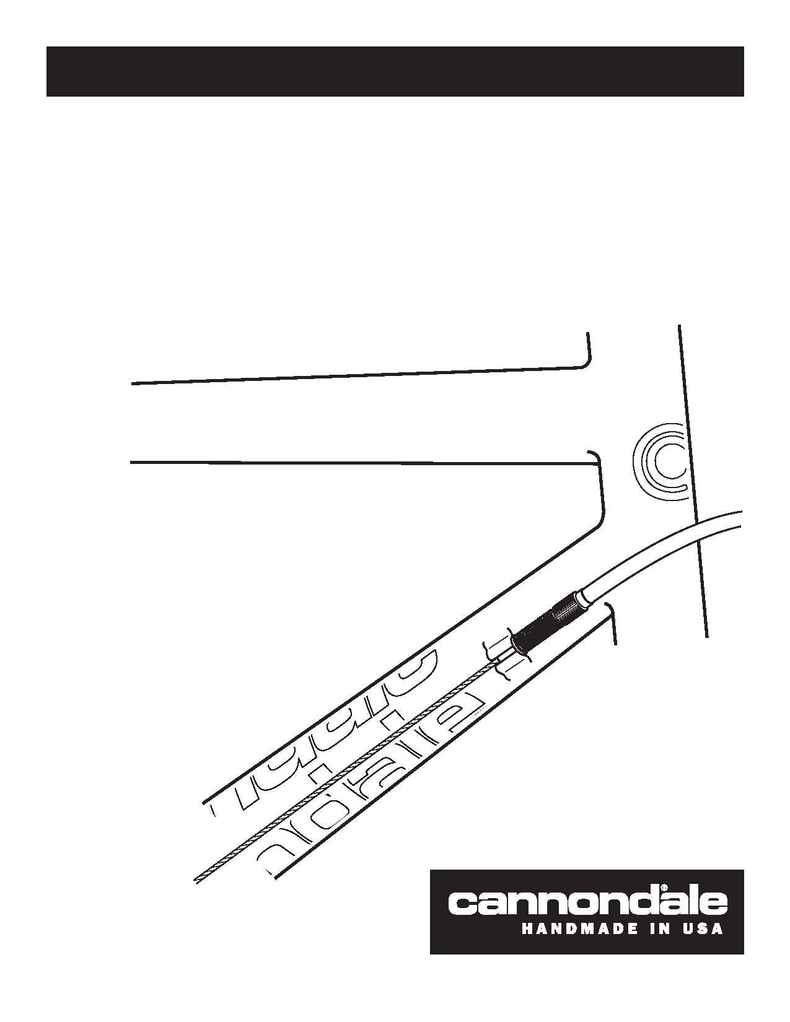 CAAD 4 ROAD BIKE ASSEMBLY SUPPLEMENT
The CAAD 4 road bike frame uses cable housing stops on the downtube for the routing of the shift
cables. In order to most easily adjust the shift cable tension, use the included adjusting barrels in
the cable stops before routing the cables through to the derailleurs.
See the following illustration regarding the proper installation of each adjusting barrel (part# 106373
or Quality Bicycle Products # BR4040) into the existing cable stops on the bike's downtube. Position
the two small wings on the barrel against the frame to keep it from rotating in the cable stop.
NOTE: The use of these adjusting barrels is optional. They simply aid in
the adjusting of derailleur cable tension.
For more information on this or any Cannondale product, please feel free
to contact us.
USA and Canada: . . . . . . . . . . . . . . . . . . . (800) BIKE-USA
Europe (EC): . . . . . . . . . . . . . . . . . . (31) 5415-89898
Japan: . . . . . . . . . . . . . . . . . (81) 722-99-9399
Australia: . . . . . . . . . . . (612) 9979-5851
http://www.cannondale.com
©Cannondale Corp. 1998, 16 Trowbridge Dr., Bethel, CT