Cannondale Bicycle Corp. TN004 Page 1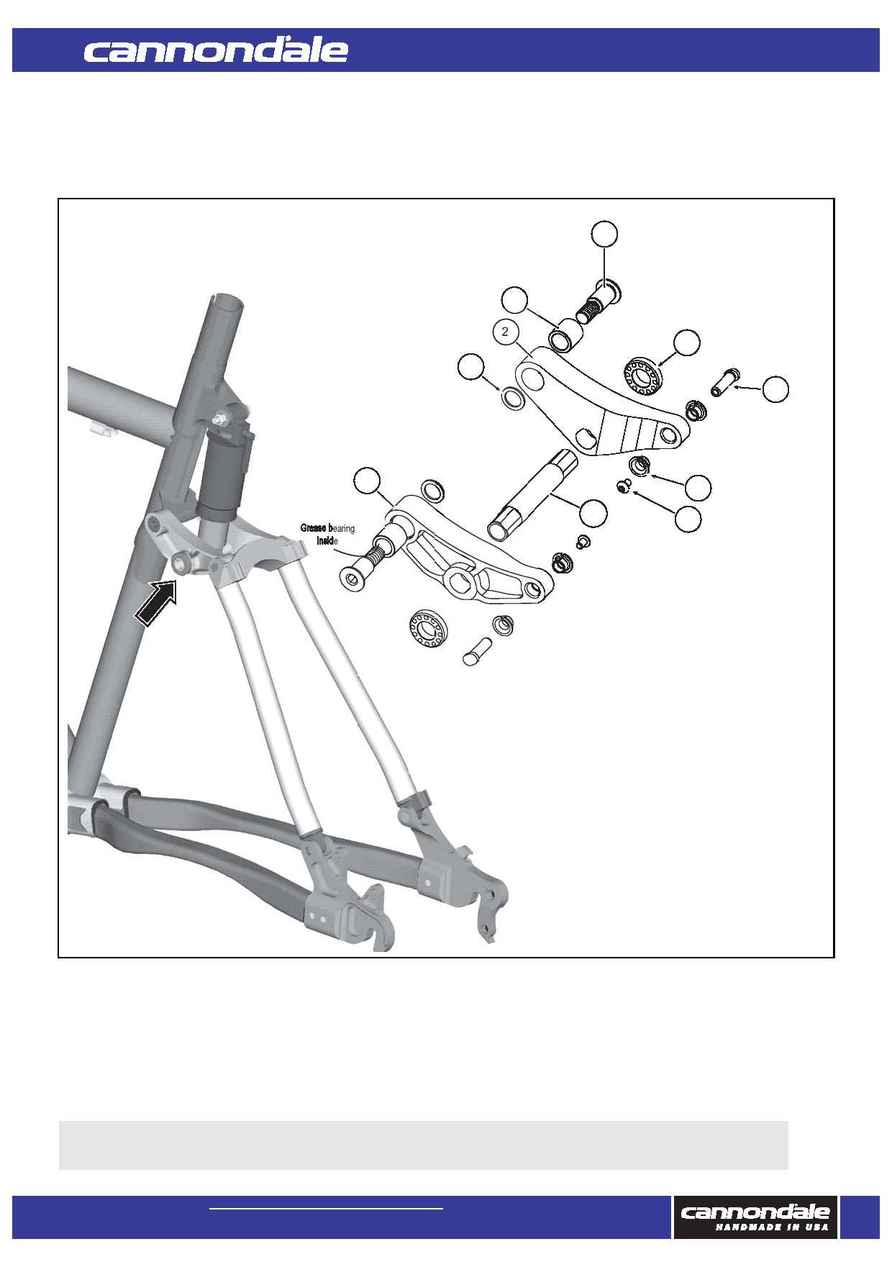 Service Diagram
Tech Notes
Scalpel
"3-Piece" Rear Shock Link
TN004.PDF
Publication Title
Publication No.
Information
The ""3-piece" rear shock link design is the earliest rear shock linkage for Scalpels. Early model Scalpels can be
updated with the "Frog" link, a single piece forged shock link. See Tech Notes # TN002.PDF.
The T-shafts (9) are Teflon coated and should not be lubricated. If any creaking or noise is detected either the
T-shafts or link bushings (6) may be damaged.
CAUTION: Do not apply grease or other lubricants to the T-shafts.. Grease or lubricants can collect con-
taminants resulting in damage and accelerated wear of the parts. Always install the parts clean and dry.
8.5 N·m
(75.0 In·Lbs)
Use Park Tool SPA-2 (red)
Loctite # 242
2.25 N·m
(20.0 In·Lbs)
13.0 N·m
(115.0 In·Lbs)
This document online at: http://www.cannondale.com/bikes/tech/
© 2003 Cannondale Bicycle Corporation - All Rights Reserved