Cannondale Bicycle Corp. TN003 Page 1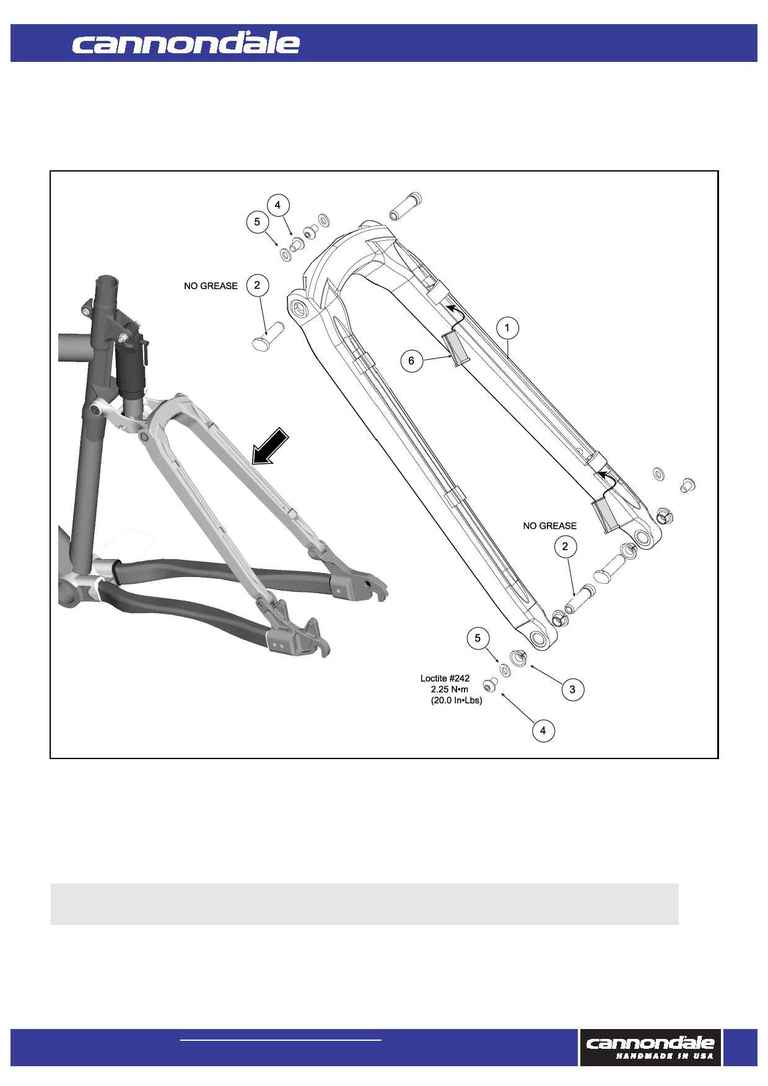 Service Diagram
Tech Notes
Scalpel
Composite Seatstay
TN003.PDF
Publication Title
Publication No.
Information
The composite seatstay (1) can be used with the one-piece Scalpel rear shock link assembly.
The T-shafts (2) are Teflon coated and should not be lubricated. If any creaking or noise is detected either the T-
shafts or seatstay bushing may be damaged.
The flange bushings (3) are a press fit into the bonded seatstay inserts. They can be removed to install replace-
ments. To remove, carefully locate the punch and drive out. These flange bushings should be inspected often and
replaced when necessary. The seatstay inserts are bonded in place during manufacture and are non-removable.
CAUTION: Do not apply grease or other lubricants to the T-shafts.. Grease or lubricants can collect con-
taminants resulting in damage and accelerated wear of the parts. Always install the parts clean and dry.
This document online at: http://www.cannondale.com/bikes/tech/
© 2003 Cannondale Bicycle Corporation - All Rights Reserved