Cannondale Bicycle Corp. 116021 Page 1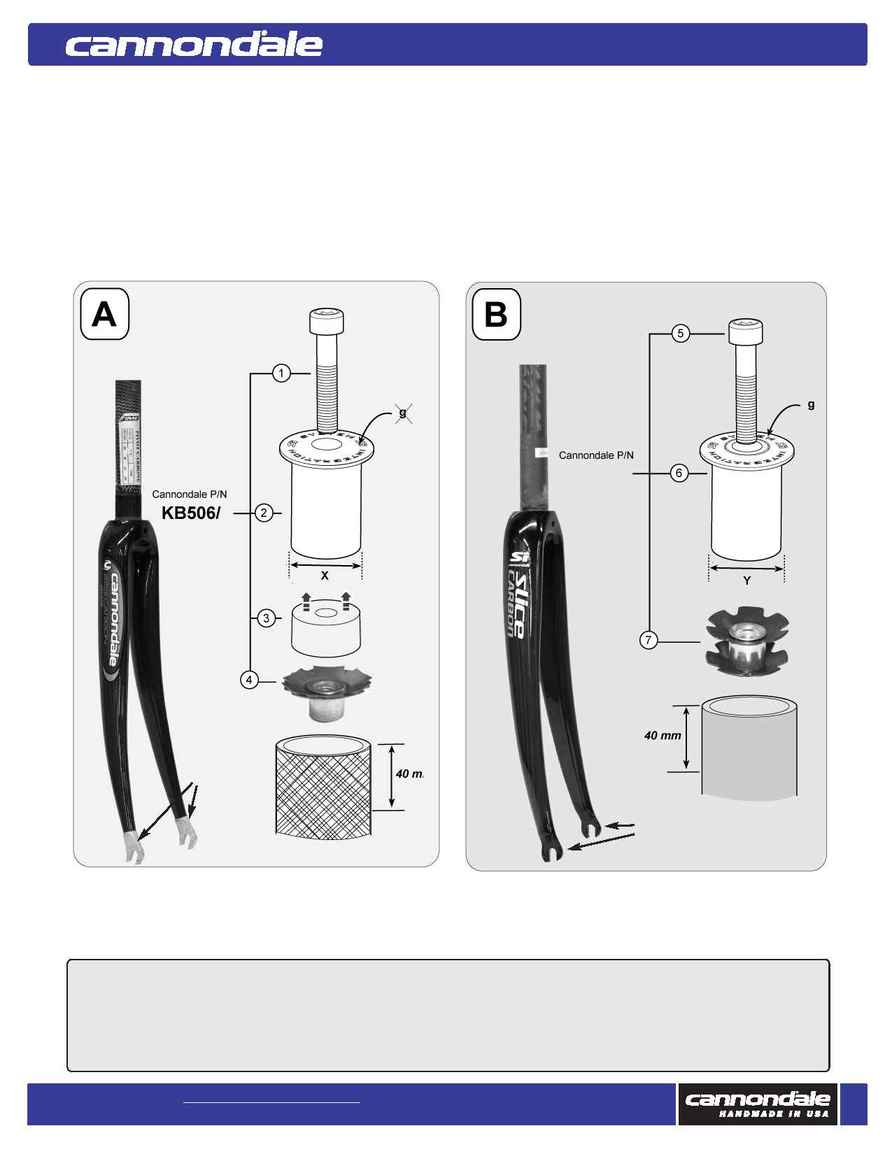 2004 SLICE
®
CARBON Road Forks
(Use Correct Top Caps & Star Nuts)
Publication Title:
Publication No.
116021.PDF
This document online at: http://www.cannondale.com/bikes/tech/
© 2003 Cannondale Bicycle Corporation - All Rights Reserved
Contact Us:
Cannondale Bicycle Corporation
Bedford, Pennsylvania 15522
Cannondale Australia
Unit 6, 4 Prosperity Parade
cannondaleaustralia@cannondale.com
Cannondale Japan
(Voice): 011.81.722.99.9399
cjcustserv@cannondale.com
Cannondale Europe
servicedeskeurope@cannondale.com
Tech Note
ENGLISH
YOU NEED TO KNOW:
2004 model Cannondale Slice
Carbon road forks require different top cap and star nut assemblies. The
assemblies (and parts) are NOT interchangeable between forks. Before installing one of these forks,
identify the fork. Please see page 2 for more information and important WARNING.
Graphics and markings on of (A or B) can vary.
Identify fork by dropout type and steerer appearance ONLY.
Forks w/ Aluminum
Dropouts
Forks w/ Carbon Formed
Dropouts
Fit into
top cap.
KF094/