Cannondale Bicycle Corp. 05030 A TN Gemini DH Brake Link Seals Page 1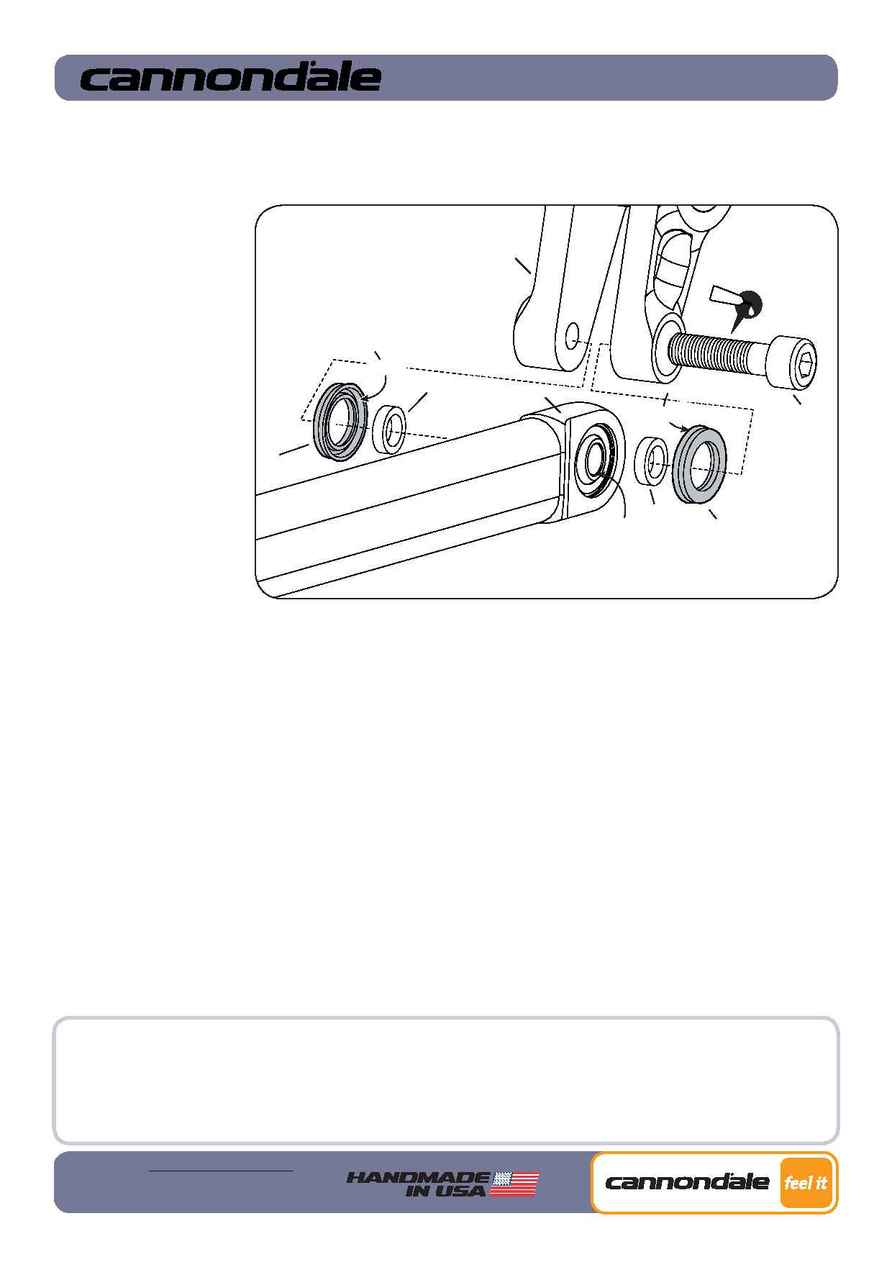 CANNONDALE USA (CUSA)
Cannondale Bicycle Corporation
Bedford, Pennsylvania 15522
custserv@cannondale.com
URL: http//www.cannondale.com
CANNONDALE AUSTRALIA (CA)
Unit 6, 4 Prosperity Parade
cannondaleaustralia@cannondale.com
CANNONDALE JAPAN (CJ)
(Voice): 011.81.722.99.9399
cjcustserv@cannondale.com
CANNONDALE EUROPE (CE)
servicedeskeurope@cannondale.com
This document online at: http://www.cannondale.com/bikes/tech/
All information and specifi cations are subject to change for product
improvement without notice.
© 2004 Cannondale Bicycle Corporation - All Rights Reserved
Publication Title
Publication No.
Gemini DH
Brake Link Seals
05030A
.PDF
262
Adding Brake Link Seals
The addition of U-Cup seals (1) to
the rear Gemini DH brake link arm
assembly can reduce noise caused
by vibration (rattle) and can extend
bearing (4) life.
To install, remove the bolt (5)
and slide the link assembly down
out from the carrier (6). Wipe
the bearing (4) clean and cover it
with some bearing grease to help
prevent water intrusion. Position
the small spacers (3) against the
bearing followed by the seals with
the open side (a) facing the bearing.
Reinsert the link end with seals
between the carrier and tighten
the bolt.