Cannondale Bicycle Corp. 05028 A HEADSHOK LEFTY DLR 2 Lockout Lever Page 1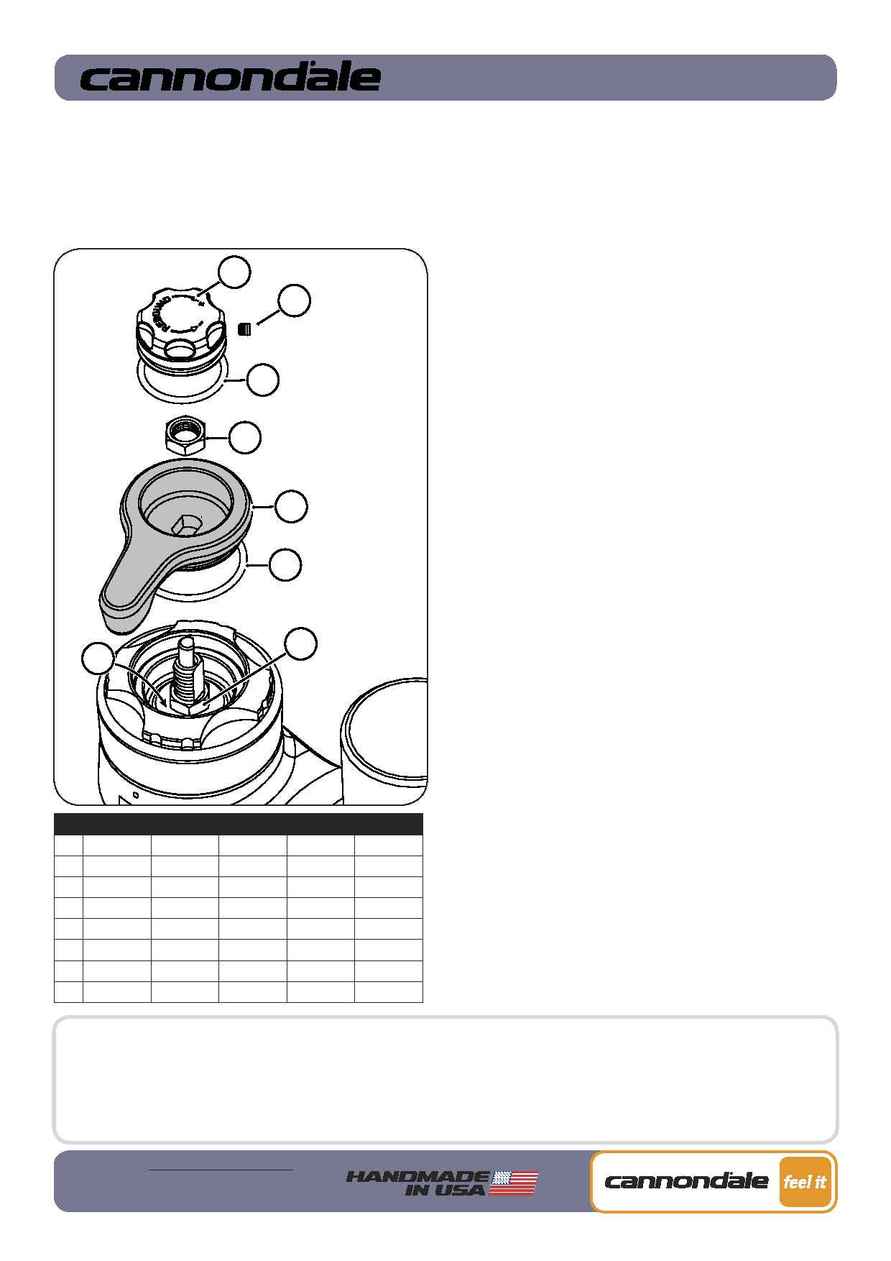 CANNONDALE USA (CUSA)
Cannondale Bicycle Corporation
Bedford, Pennsylvania 15522
URL: http//www.cannondale.com
CANNONDALE AUSTRALIA (CA)
Unit 6, 4 Prosperity Parade
cannondaleaustralia@cannondale.com
CANNONDALE JAPAN (CJ)
(Voice): 011.81.722.99.9399
cjcustserv@cannondale.com
CANNONDALE EUROPE (CE)
servicedeskeurope@cannondale.com
This document online at: http://www.cannondale.com/bikes/tech/
All information and specifications are subject to change for product
improvement without notice.
© 2004 Cannondale Bicycle Corporation - All Rights Reserved
Publication Title
Publication No.
2005 Lefty Speed DLR2
Lockout Lever
05028A.PDF
Correcting Difficult Lever Movement
If the Nut (1) under the Lockout Lever (2) is over-tightened, it can cause
difficult lever movement. To correct, loosen (3) and remove (4) and
(5). Remove (6) and lift of (2) and (7). Loosen (1), re-apply Loctite#262
(red) to threads and retorque with a 10mm deep well socket or finger
tighten the against Bellville washer(8) then turn 1/8 additional turn.
Reassemble and apply grease to all O-rings.
No.
1
2
3
4
5
6
7
8