Trek Bicycle Corporation 04 trailer jogger om en Page 11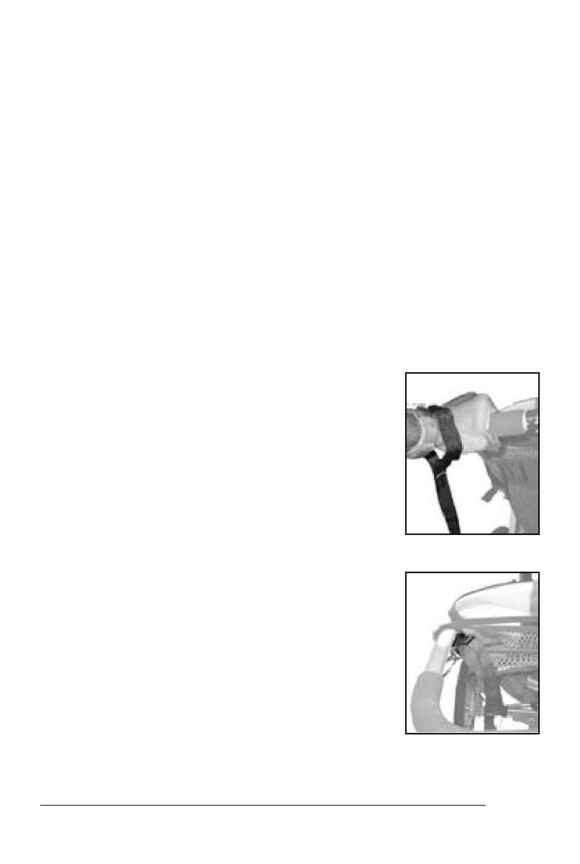 Guide to Safe Child Carrier Use
Never leave a child unattended
Always monitor the child's condition
riding in the child carrier. While you are exercising, the
child is not. Heat and cold can affect them differently, and
periodic adjustments should be made to keep them safe and
· Never place a car seat in the child carrier.
must sit directly in the child carrier seat.
· Never allow children under 1 year of age to ride
· Always belt the child snugly into the seat
in the child carrier. The retention system is designed to
prevent the child from falling from the child carrier in case
· Never place more children in the child carrier
than the number of provided retention
systems.
Refer to page ii for maximum
allowable children in each model of child
· Always use the wrist leash
when a child is in the child carrier (except in
bicycle trailer mode). When not in use, stow the
leash either in the rear cargo pocket or attach
to the strap holder (Figure 1.17).
Be careful when using the child carrier in
low light conditions.
Wear light, bright, and reflective clothing,
especially at night, to make yourself more visible.
The important thing is to see and be seen. If you
use the child carrier at dusk, at night, or in any
poorly lighted conditions, consult your Trek dealer
to find appropriate products to aid your vision and
Figure 1.17- Strap holder with
hook-and-loop fastener