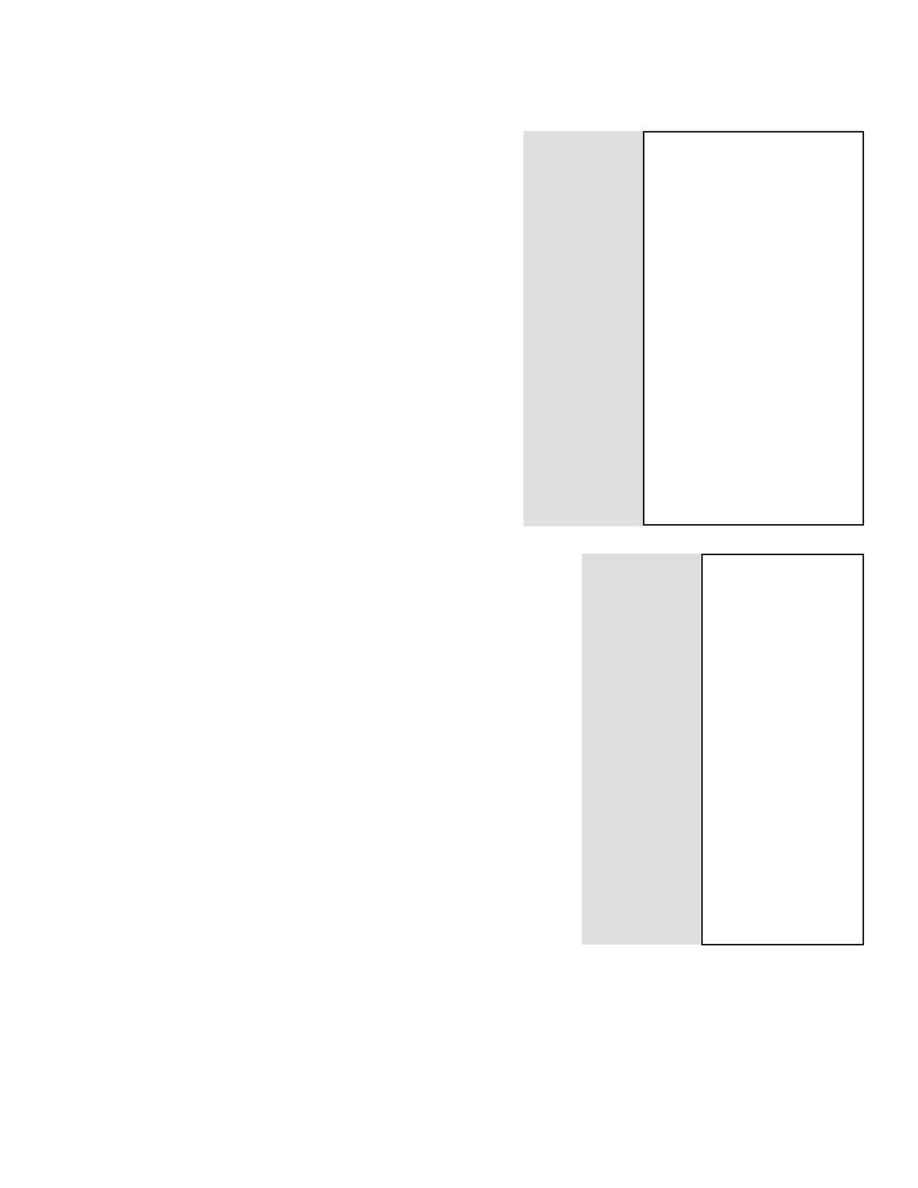 2002 Trek Technical Manual
These frames were formerly known as Alpha SLR, but
for 2002 we changed the frame material to ZR9000. The
result of the lighter tubing is 15% lighter, 15% stronger
frames. Other design detials remain the same.
The regular ZR9000 ATB uses Trek's race-proven Pro
Geometry. The ZR9000 ATB WSD uses our proven WSD
geometry.
These are race bikes. As such, the ZR9000 ATB's
frame offers outstanding pedaling efficiency. This excep-
tional frame rigidity also gives the ZR9000 ATB it's
`riding on rails' cornering ability. This explains why
these are some of the most popular bikes on the race
circuit today. Even our Pros have ridden these frames to
success (although mostly they ride our high end OCLV).
The ZR9000 ATB uses double butted, and shaped,
ZR9000 aluminum frame technology. An oversize down
tube creates a rigid structure between the bottom brack-
et and head tube, for frame stiffness and strength.
Speaking of frame strength, we even added a big but-
terfly gusset under the head tube.
The head tube is butted, with a thin mid-section for
low weight, but heavy duty walls at the top and bottom
to support the headset cups.
Full top tube cable routing keeps the cables out of the
muck for friction free shifting and braking.
The fittings, like dropouts and seatstay yoke, on the
ZR9000 ATB are almost all forged aluminum. Forging
provides the highest structural integrity, while the low
density of the aluminum keeps the bike light.
ZR9000 ATB bikes have 2 water bottle mounts, except
the XS WSD. This frame size does not have a tall enough
seat tube to allow a water bottle mount to be used.
The ZR9000 ATB frame uses a special dropout to
accommodate a disc brake adapter. This adapter pro-
vides mounting for an International style rear disc
brake.
70.0 70.0 70.0
75.0 74.0 73.5
670 700 740
356 406 457
90 90 105
518 532 563
424 424 424
289 289 293
41.9 41.9 41.9
78 78 78
1018 1023 1051
26.4 27.6 29.1
14.0 16.0 18.0
3.5 3.5 4.1
20.4 21.0 22.2
16.7 16.7 16.7
11.4 11.4 11.6
1.6 1.6 1.6
3.1 3.1 3.1
40.1 40.3 41.4