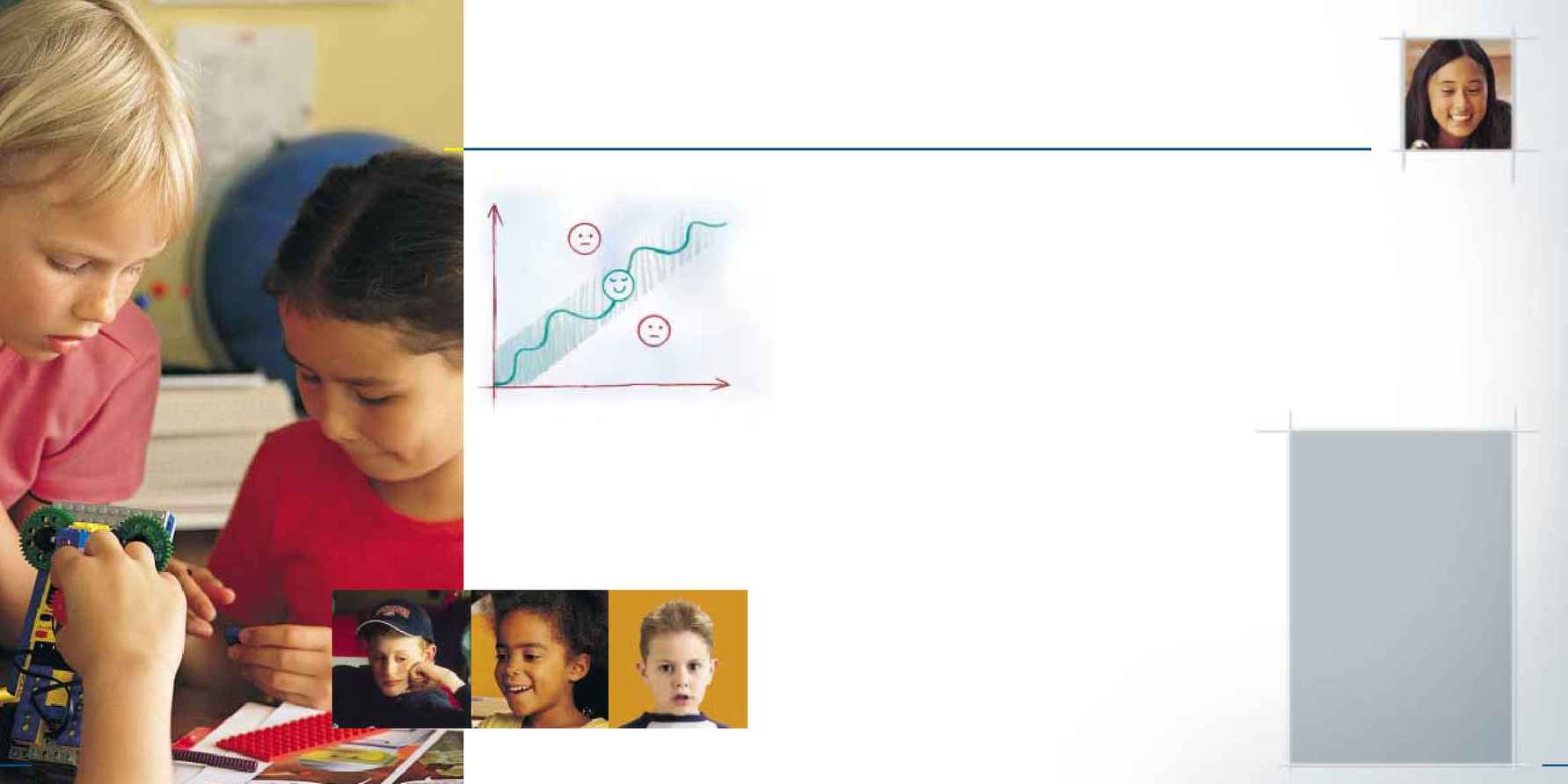 If you are in a learning environment that challenges you optimally as you
develop your skills and acquire new knowledge, you will be encouraged
to explore, understand and keep on learning. In this situation you will
typically experience a high degree of enjoyment. We call this positive
biological feedback the state of flow. Research in a range of scientific
fields shows that this state is also where learning is richest.
If you are insufficiently challenged, you learn next to nothing.
By sending a signal of boredom, your body will tell you that you are
wasting your time and thus not learning effectively enough. You will
instinctively try to do something about it and move on. You will seek a
greater challenge to match your skills in order to get into a state of flow.
On the other hand, if you are challenged way beyond your abilities,
you may give up before you begin.
Finding yourself in a state of anxiety, you may not even try to solve the
problem. Again, you learn next to nothing, as most of your mental energy
is spent on feeling defensive. In this situation, the best thing that can
happen is that you either quickly adopt new skills or lower the challenge,
so that you do not become stuck in a state of feeling inferior.
Educational solutions from LEGO Educational Division provide a
framework that respects the differences between individual students,
as these solutions enable differentiated learning.
Let it flow
Excessive challenge
may cause
anxiety
Optimal challenge
leads to optimal
learning
Insufficient challenge
may cause boredom
Doug Sheldon,
Langston Middle School, Oberlin, Ohio, US
for Schools from LEGO Educational
Division:
The first thing I noticed when
observing students is how focused
they become. Students who normally
can't even sit still in a classroom
become totally absorbed as they try
to solve a problem or create a
design.