Lego Imagination Page 1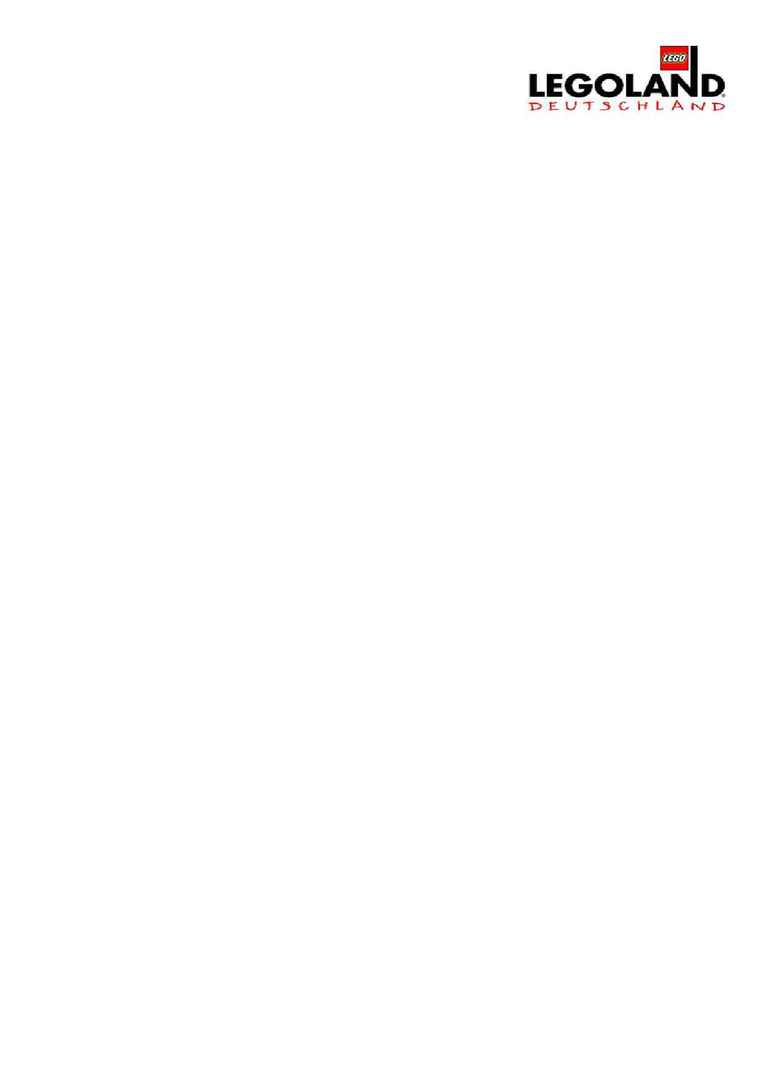 BASIC INFORMATION
IMAGINATION: The World of Inventors and Designers
The realm of fantasy knows no bounds in Imagination, one of seven theme
areas at LEGOLAND
Deutschland, where researchers big and small may
discover not only their creativity but also their muscle power.
Introducing Imagination:
LEGO Pedal Car [34]
The LEGO Pedal Car will remind many adults irresistibly of their own
childhood and their pedal cars. An elevated circuit takes you around the
Imagination area high above the heads of the other guests. Each LEGO
Pedal Car offers room for a family of four to enjoy the phenomenal view
over the entire Park while working the pedals as hard as they can.
The LEGO
®
Arena [35]
This open-air theater seating more than 800 spectators is the scene for 'A
Case for Jack Stone', a fast-paced action comedy show where visitors can
support LEGO hero Jack Stone several times a day in his efforts to save
the Brick City waterworks from destruction.
The Kid Power Tower [36]
The Kid Power Tower is just the thing for those who like their exercise:
There are three towers for you to test your strength in. Seated two by
two, you pull yourself up into the air by a nine-meter rope, your physical
strength being ideally multiplied by a block and tackle. Having reached
the top, your efforts will be rewarded by a grand view of the Park.
Coming back down again is easy ­ no effort at all is required.
Build and Test Center [37]
At the Build and Test Center, there are thousands of LEGO bricks for
experimenting, testing, and building. One of the two highlights there is a
ramp where racing cars built by young engineers may compete; the other