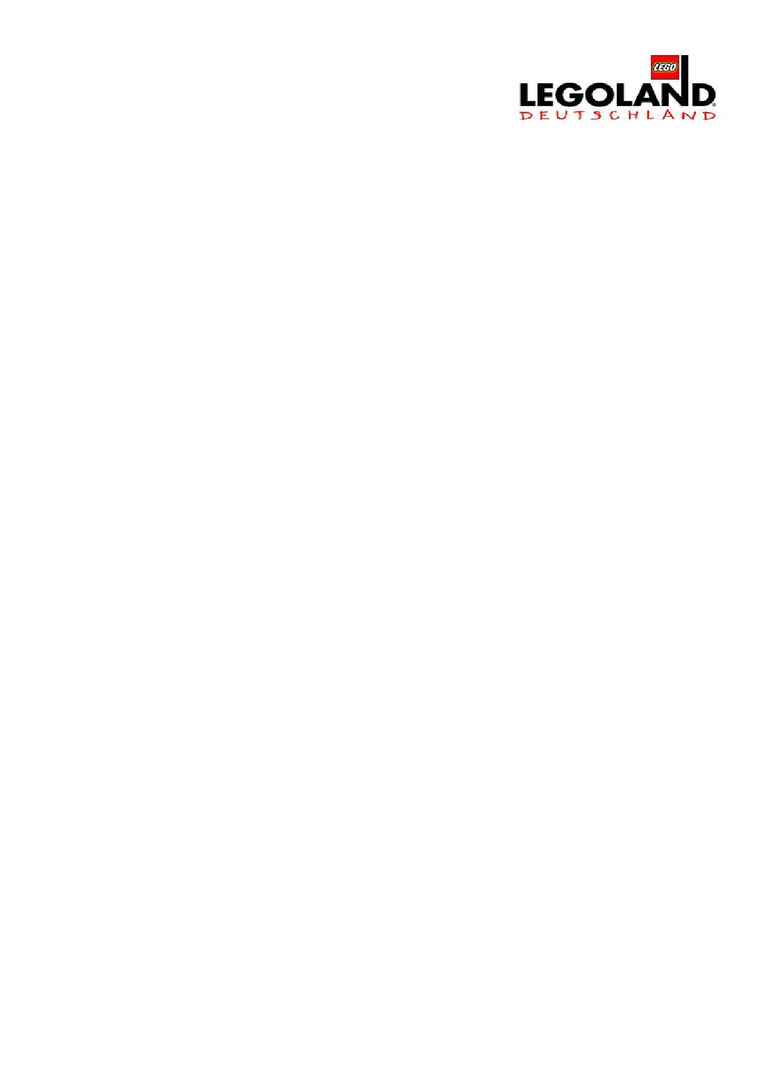 BASIC INFORMATION
CASTLELAND: A Journey Through The Middle Ages
A royal castle with a great inner courtyard forms the landmark of the
CASTLELAND. The only way into the interior is via a drawbridge, and this is
where your journey into times long past begins. Both the king who rules over
the castle and his court are threatened by a big dragon who has not been
caught as yet, although he keeps leaving ominous traces everywhere.
Introducing the CASTLELAND:
Caterpillar [44]
Up and down goes the ride on this medieval high-speed train. Each car
holds two persons, whirling them round and round.
The Royal Joust [46]
Until now, taking part in a tournament as a knight was something to
dream about, but at LEGOLAND
Deutschland, children can make this
dream come true: Sitting on the back of a LEGO
companions ride round a medieval circuit grasping their lances.
The Dragon [47]
In the CASTLELAND, the main attraction is the Dragon Ride, which takes
visitors on a fantastic trip through the interior of the castle. Having
watched valiant knights, lovely damsels and even the royal family
gathered together a minute ago, you suddenly find yourself racing past
the dragon towards the curvy final run outdoors.
The Treasure Chamber [48]
Whether swords or pointy hats or princesses' gowns, this shop holds
everything what an inhabitant of the Land of Chivalry might need.
The Castle Theater [49]
There are many adventures for Princess Whirlwind and Richard the
Strong to scrape through before they finally overcome their fear of Oliver