Lego application Page 1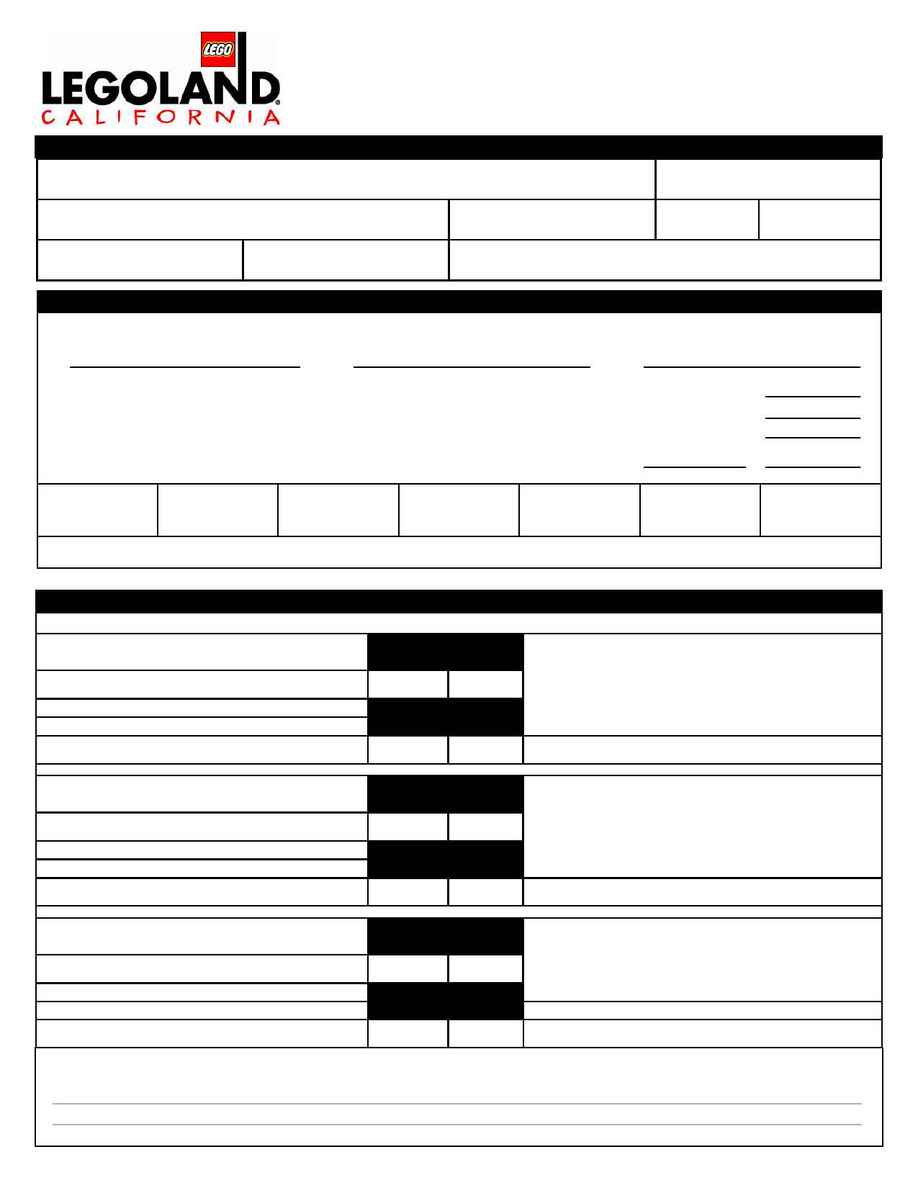 APPLICATION FOR EMPLOYMENT
AS A MODEL CITIZEN
Please print or type entire application. You may
1. Tell us about you...
Social Security Number
- -
Home Phone
( )
Work Phone
( )
2. Tell us what kind of job you're looking for...
Which positions are you interested in? List your first, second and third choices.
Which status do you prefer?
What is your wage requirement?
$
Full Time
How many hours you would like to work per week?
What date are you available to start work?
If seasonal, how long are you available?
What days and hours are you available to work?
Thursday Friday Saturday Sunday
We are open on weekends and holidays. Are there any specific days or hours you are unable/unwilling to work?

3. Tell us about your experience...
Begin with your present or most recent job (include only the last 10 years).
Describe your responsibilities
Describe your responsibilities
Describe your responsibilities
Why do you have what it takes to be a LEGOLAND Model Citizen in the positions you indicated? Tell us about details of any
relevant skills, interests, certificates and experience, including your experience working with children.