Suzuki PDF Grand Vitara Range Page 1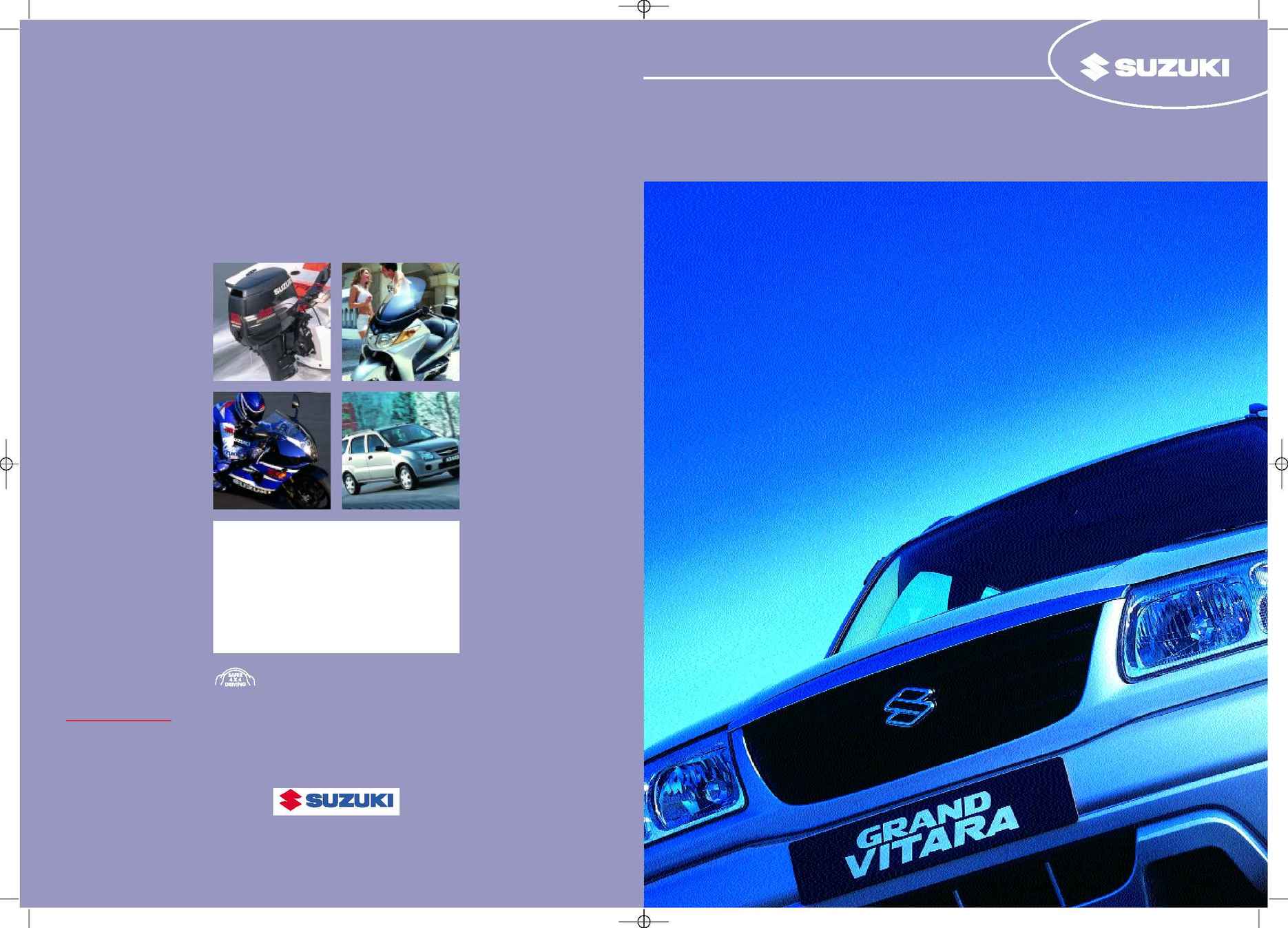 E X P E R I E N C E L I F E
or 60,000 mile new vehicle
warranty, whichever comes
Suzuki Assistance - 24 hour
Financial Services Limited.
The Suzuki Exclusive Club
Specifications shown have been achieved by production models under standard
operating conditions. Data is intended to describe vehicles and their
performances fairly, but may not apply to every vehicle. Colours, specifications
and equipment may vary without notice. All details correct at time of going to
press: September 2003 (ref: 7125)
Multi purpose vehicles have a higher centre of gravity and
different steering/handling characteristics from ordinary cars.
Your driving technique will need adapting accordingly.
*12 year perforation warranty on
Liana, Ignis and Wagon R+ models.
Suzuki GB PLC, 46-62 Gatwick Road, Crawley, West Sussex RH10 9XF
Suzuki Customer Services, Freephone 0500 011959
(Calls may be recorded or monitored)
E x p e r i e n c e S u z u k i o n l i n e